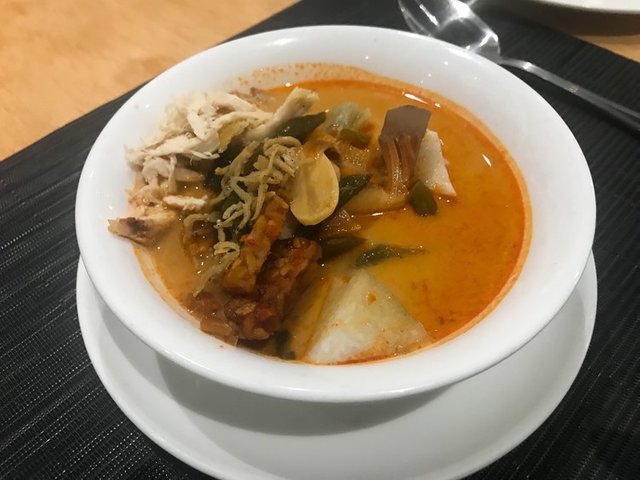 Hermes Palace Hotel is the only five stars hotel in Banda Aceh, capital of Aceh Province. This hotel was built after Tsunami hit Aceh in 2004. The former name of this hotel was Swiss Bel Hotel, but few years later changed to Hermes Palace Hotel. It's located at Nyak Makam Street, not so far from Governor Office.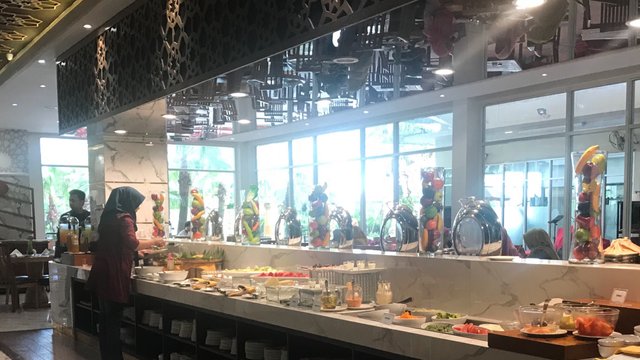 Hermes Cafe is its restaurant. A cozy and luxurious restaurant, I have already stayed at this hotel several times and enjoyed their food and drinks at Hermes Cafe. This is all-you-can-eat restaurant, serving buffet.
They provide wide variety of dishes, from local cuisines to international one. Even, they serve Aceh-Gayo coffee. We could just select what kinds of foods or drinks we like to have.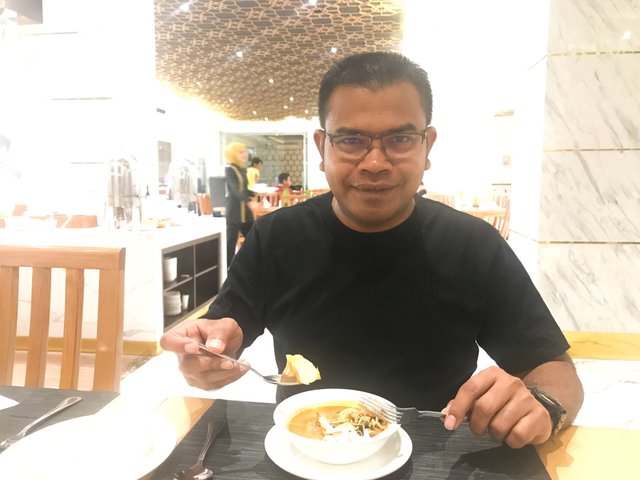 Actually I didn't eat that much that morning, I only enjoy a bowl of Lontong (traditional food with steamed rice and soup) and double fried eggs, and some fruits as well.
I took a plate of pudding as the dessert. It's delicious and tasty.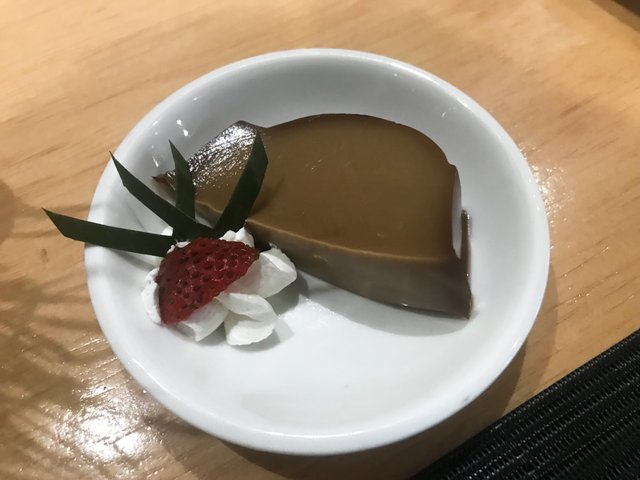 Hermes Cafe is a wonderful place to have breakfast, lunch or dinner in the heart of Banda Aceh City. Come and enjoy any food and drinks you like.
---
Restaurant Information

Hermes Cafe



JL. Panglima Nyak Makam, Komplek Hermes Palace Hotel Under Ground G-7 GP, Lambhuk, Kec. Ulee Kareng, Kota Banda Aceh, Aceh, Indonesia
---
Hermes Cafe
This post participated in the Tasteem contest All You Can Eat