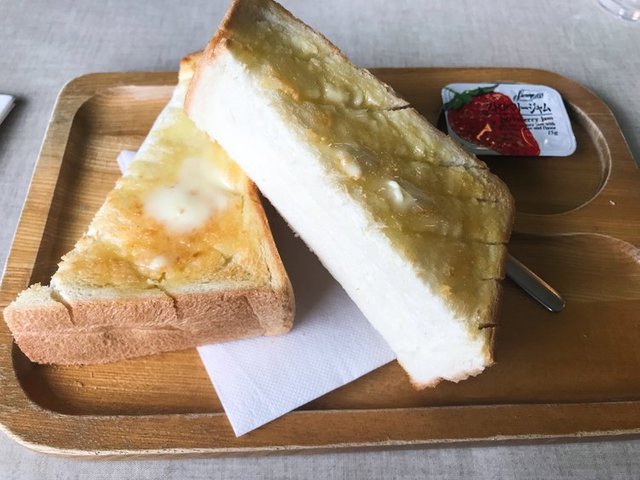 When traveling to Fujikawaguchiko, we stayed at Kawaguchiko Station Inn, a Japanese-style hotel located just across the street right in front of Kawaguchi Station. This hotel located at a premium location, it's just 1 min walk from the station.
When we arrived at this hotel, it was still morning, so that we were not allowed to check in. But we could leave our bags at the front desk, then we went out to look around. Staffs are very friendly and helpful and their service is perfect. They are able to speak English fluently, so guests have no trouble communicating with hotel staffs.
The Bed Room and Shower Room
Our room is on the second floor, with a view of Mount Fuji through the window. The room is very clean. Inside the room there is a set of tea makers, a television. It's is a Japanese-style room, called *** Tatami **. Two beds are folded and put in a cupboard. Beside the beds, there are also bed cover and a pair of Yukata - (Japanese pajamas). We could also access free wifi. Beside that, we may have free tea and coffee in the kitchen.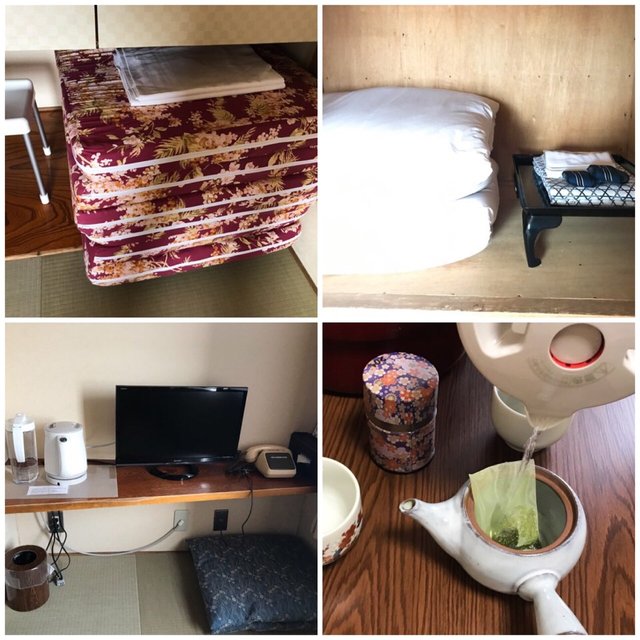 Bathroom and toilet are located outside the bed room. There are several toilets on the second and third floors, while shower rooms are on the 4th floor.
But there are also private shower rooms on 4th floor. The hotel also provide a shower room with onsen inside it. We could view Mount Fuji while showering. It's wonderful!
It's a great experience showering while viewing Mount Fuji. I won't forget it.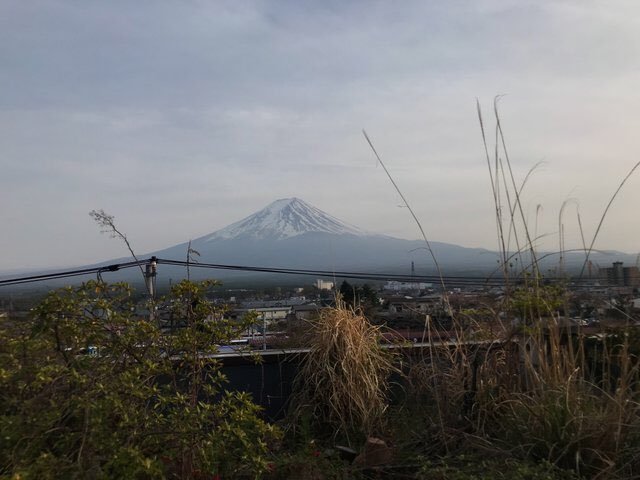 We slept well that night and felt refreshed in the morning. We had breakfast at the restaurant. The restaurant is located on first floor. It's a pity this hotel doesn't has elevator.
Breakfast
Arriving at the restaurant, a staff welcome us friendly. She pleased us to have a seat. After having a seat, she pleased us to order Japanese food or western food. I ordered western food, my friend Japanese one. The staff spoke English fluently.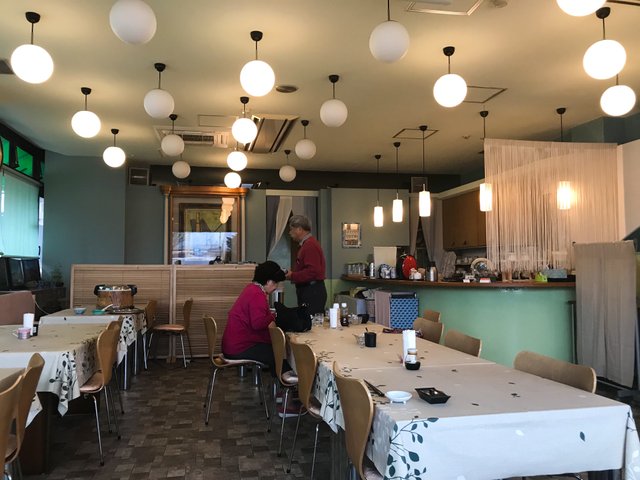 The restaurant is very comfortable, clean and cozy. There is a table near the front desk with books and magazines on it.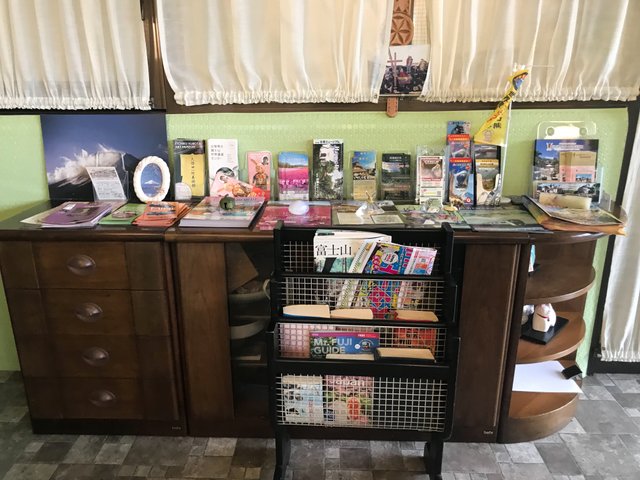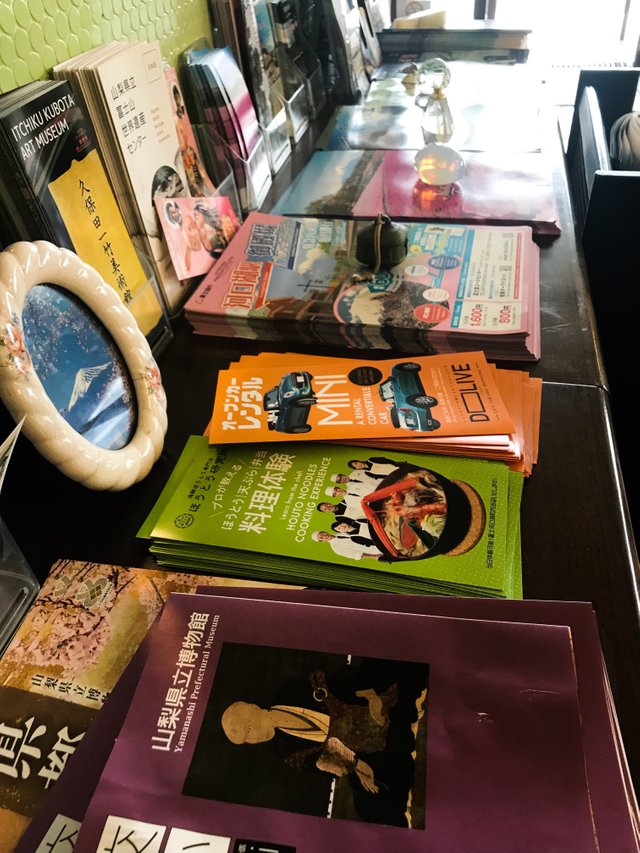 After waiting for about 10 minutes, staff came to serve the menus on our table. She served me a portion of bread with strawberry jam. The arrangement of bread on a wooden tray looks so cool. I photographed it before eating.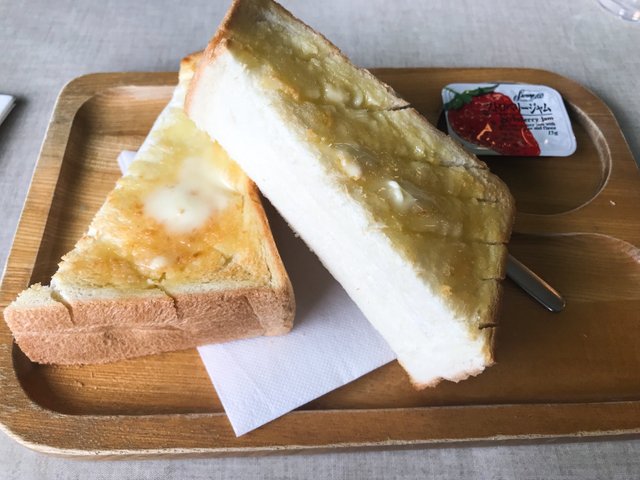 She also served a portion of salad with various vegetables and corn. This salad was put in a small white bowl.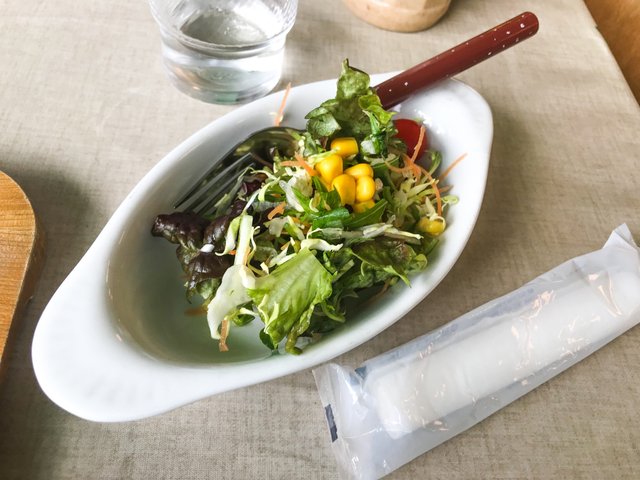 Then, a cup of fresh milk. After everything was on the table, then I enjoyed my breakfast happily.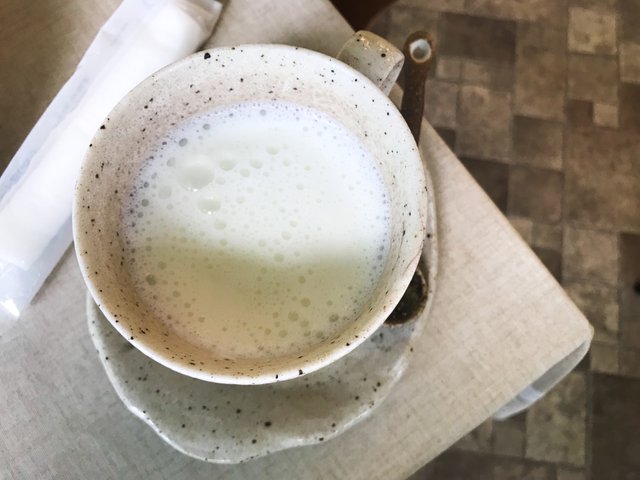 The food were very delicious at restaurant of a Japanese-style hotel.
I highly recommend this hotel and you should enjoy your breakfast in the restaurant. Frankly speaking, I regretted ordering western food, because according to my friend, Japanese food is much more delicious.
Warm regard,
@razack-pulo
---
Restaurant Information

Restaurant of Kawaguchiko Station Inn



3639-12 Funatsu, Fujikawaguchiko, Minamitsuru-gun, Yamanashi 401-0301, Japan
---
Puloculinary #102: Breakfast at Kawaguchiko Station Inn
This post participated in the Tasteem contest Best breakfast