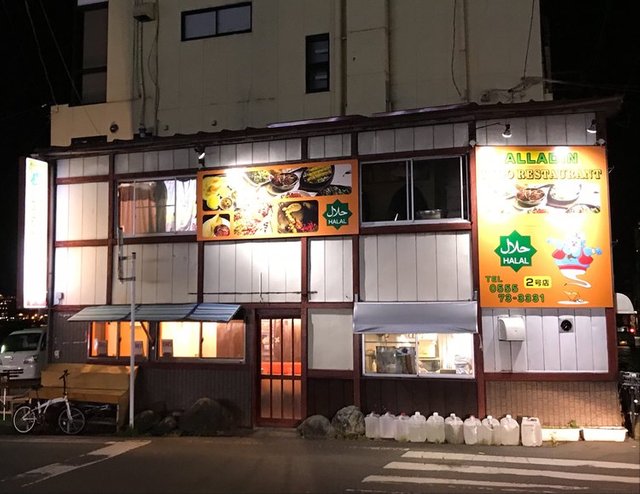 The night time had arrived at Kawaguchiko. It began to "descend" from Mount Fuji flapping its wings, until it approached our hostel. The atmosphere became dark gradually. The lights look dim on the left and right side of the road. We left the hostel for dinner at a restaurant we found in the Halal Gourmet Japan app, an Indian Restaurant. We were heading for the restaurant.
Walking out from our hostel, then followed the direction shown by Google Maps. The atmosphere at night was quiet and the weather was very cold. We just walking following the map, and stopped a while at TaKaDaYa minimarket to buy some daily necessities and snacks. Finally, we arrived at the restaurant after about 20 min walk.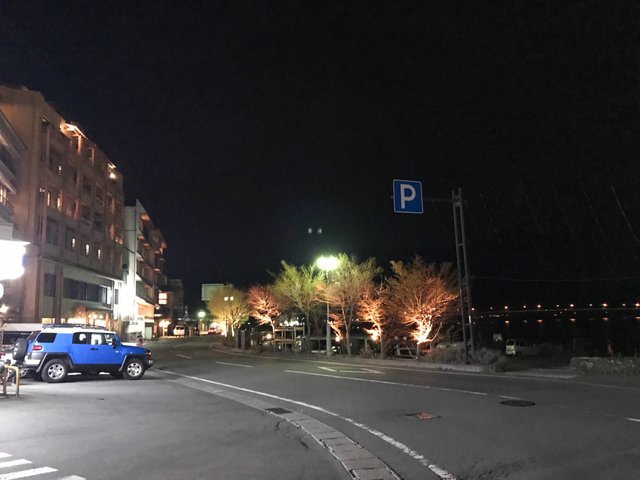 Alladin Indo Restaurant is An Halal Indian Restaurant
Alladin Indo Restaurant is located in the southern part of Kawaguchiko Ohashi in Yamanashi. The restaurant looks simple, which only inhabits the first floor of a small complex building. It is not so spacious, which is accommodating only 12 to 15 pax.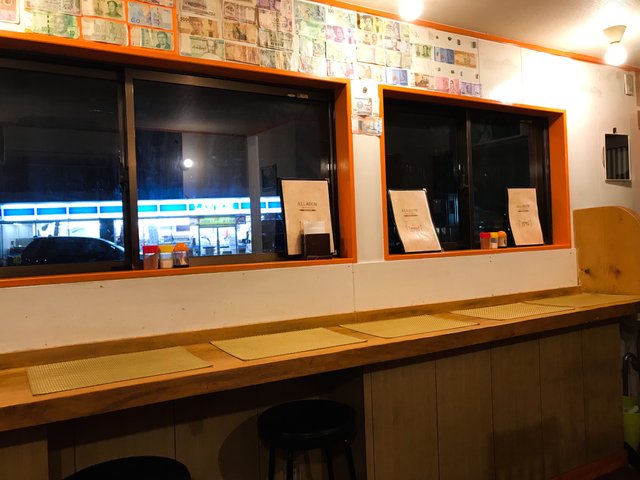 Although the room is small, it was very spacious for both of us since there were no other costumers at our visit.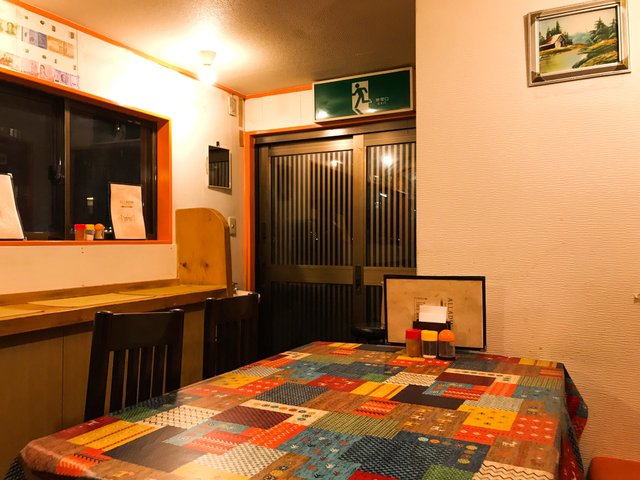 Its location is very strategic, at the bank of Lake Kawaguchiko. There are a number of hotels, inns and other business activities, such as the Watson salon and minimarket around here. Lawson is extremely close to Alladin. So, while we enjoy lunch or dinner there, but if we want to shop for daily needs, it's just a few steps to Lawson.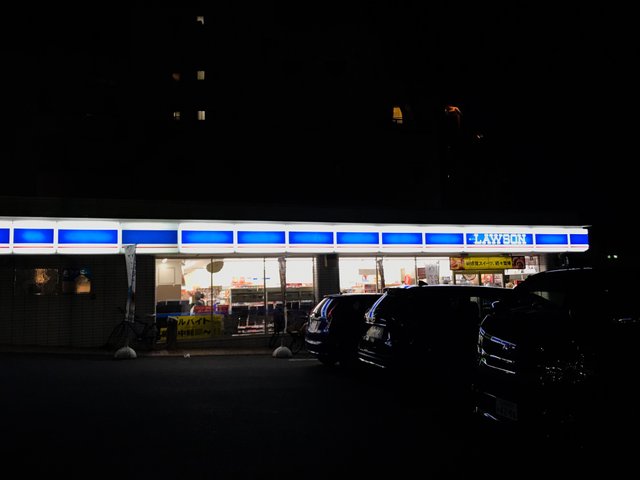 Alladin is very easy to reach as it's only about 20 min walk from Kawaguchiko Station. We have proven that the distance just about 20 min walk is true. As I mention above, that we walked from our hostel: Kawaguchiko Station Inn, which is located right across the street in front of Kawaguchiko Station.
When we got at the restaurant, we were greeted by an Indian man and he served us. The service was fantastic.
This restaurant is generally visited by tourists who come from Asian countries. This was further clarified by a number of paper money from the countries, such as Indonesia, Malaysia, Pakistan, India, China, Singapore, and some other countries. The paper money placed on a wall of the restaurant. You could look at the photo I share below.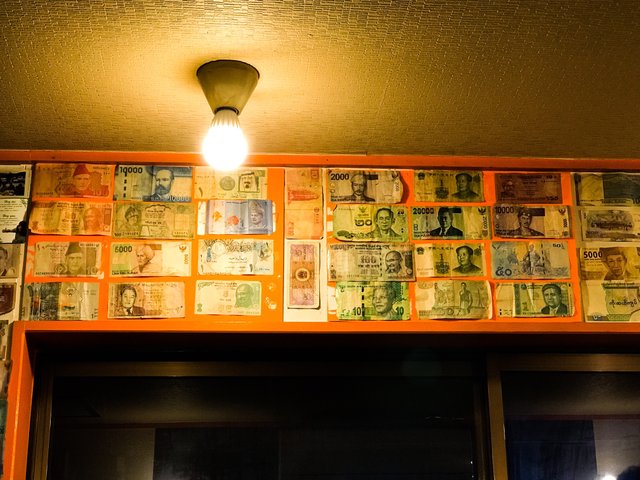 The Menu
There are a number of menus that we can order at this restaurant, mostly are Indian cuisines, but there are also curries, tandoor and naan. The menus are not wide ranging, but it provides Biryani as well.
Once there, we took a seat and had a pre plated menu being served on the table. The menus are not wide ranging.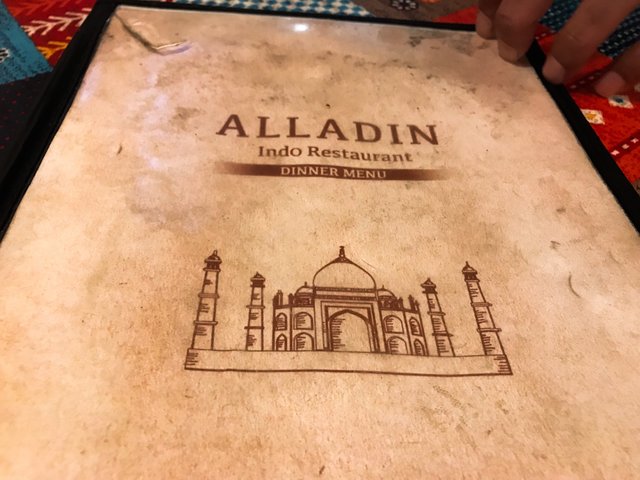 Without thinking too much, I just ordered "Chicken Biryani". This menu was sold at 1100 yen, with portions being so generous.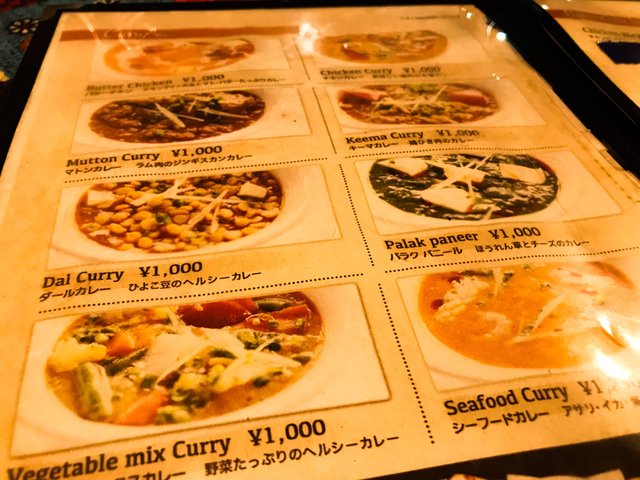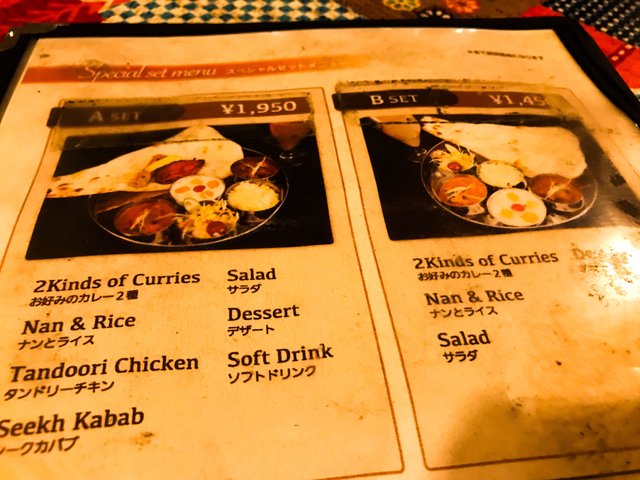 Actually, this portion can be eaten for two persons, but unfortunately we have already ordered two portions of Chickken Biryani for us.
After waiting for about 5 minutes, the waiter delivered our dishes to the table. There were two large servings of Biryani with a piece of chicken on it. Biryani rice color is very tempting with the aroma of seasoning that invites tastes.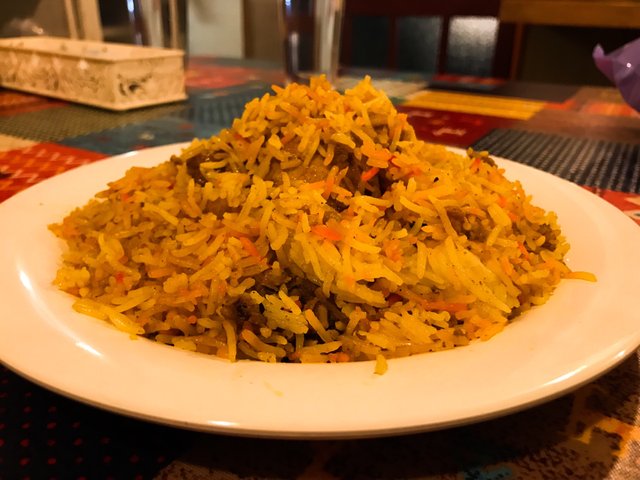 I immediately tasted it, and it was very delicious, with a distinctive aroma of spices, using various spices. It's not too spicy but tasty. A piece of chicken with herbs that seep into the meat was piled up among thousands of Biryani rice grains.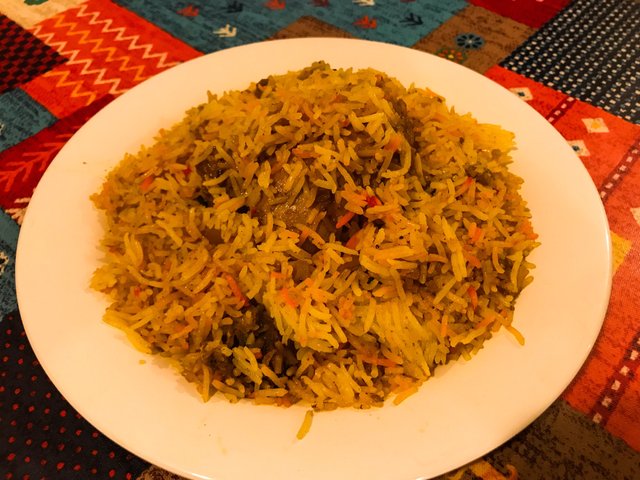 Since it is very delicious, then I finished the huge portion and I ordered one more piece of chicken. A piece of chicken cost 500 yen.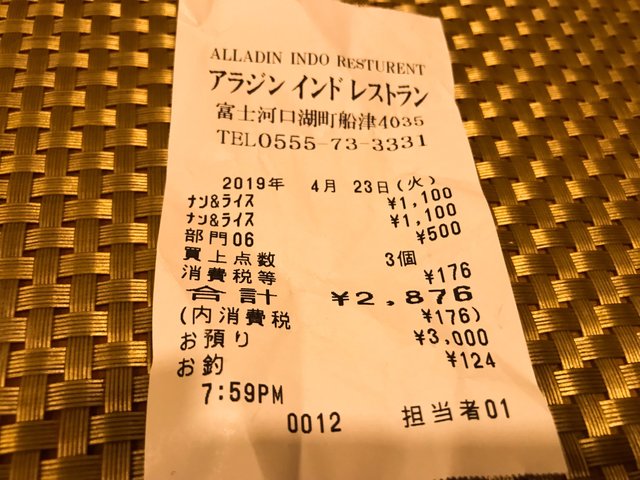 And total we spent 2700 yen for two portion Chicken Birriyani and an extra chicken. It's more expensive than Indian Restaurant Menus in Tokyo. However, we understand because it is tourism place in a remote area of Japan.
I Highly Recommend This Restaurant and Some Thought
Especially for Muslim travelers who visiting Kawaguchiko Lake and Mount Fuji and stay near Lake Kawaguchiko, this restaurant is highly recommended for you to have lunch or dinner with no doubt halal menus.
The location of the restaurant is super strategic which is only 20 min walk from Kawaguchiko Station makes it easy to access, especially if you stay at hotels close to the restaurant. Frankly speaking, it's the only halal restaurant I encountered during our visit to Kawaguchiko.
If you come together and order Chicken Biriyani, you should order just one portion for because the amount is huge, and order an extra chicken with a price of 500 yen only. You will save 600 yen. Have a nice trip!
Warm regard,
@razack-pulo
---
Restaurant Information

Alladin Indo Restaurant



288-1 Funatsu, Fujikawaguchiko, Minamitsuru-gun, Yamanashi 401-0301, Japan
---
Puloculinary #101: Alladin Indo Restaurant Near Lake Kawaguchiko
This post participated in the Tasteem contest Your weekly choice