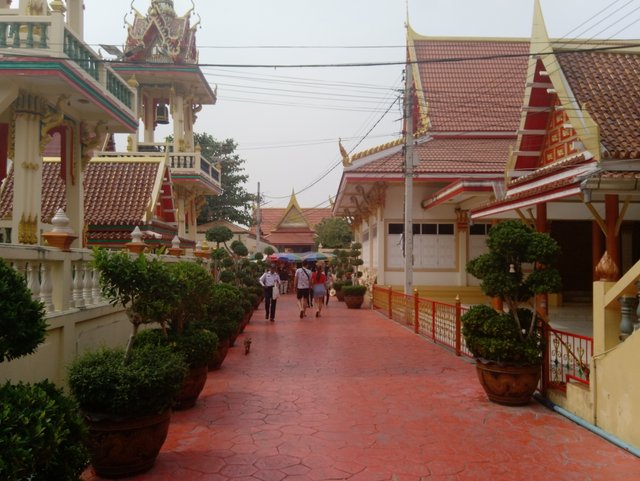 Saturday when I got all these steps in was rather a strange day.
It was Children's day here in Thailand sonall our classes were cancelled. No kids do extra study on a Saturday when it's children's Day, so the wife and I decided to jump on the bike and visit Ko Kret, a small island in the Chao Praya River in Bangkok. We had a lovely walk, walking the full circumference interspersed with stops for food and drinks although it was rather warm ! Whilst we were walking, Fon got the news her auntie had died...remember the wedding pic last week? Sadly, it was the groom's mother and wasn't unexpected as she had very advanced cancer. Luckily, the initial part of the funeral was taking place that afternoon and the temple was only 5km away so we went back to the bike and off to the funeral. Funerals are a 5 to 7 day protracted affair here, but more on that later.
That lasted about 90 minutes with food supplied of course , by which time it was 7pm and so time to go to a village (housing estate!) Kids party we'd been invited to. Great night was had by the adults at least, the band they'd booked to play sang English Country and Western before moving onto blues and soul and finishing with an Elvis medley! Bizarre indeed!
A long strange day but hit 10k.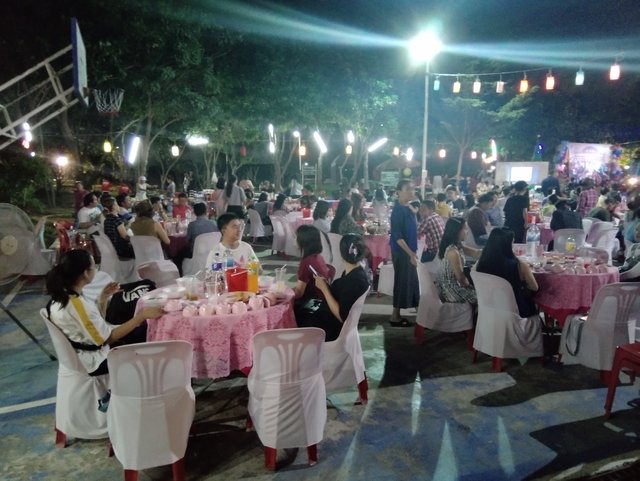 10604