Good day steemians. Hope you're doing well today?
I am joining the Steemit Monday Challenge, organized by @steemitblog, and I will be telling you about my favorite birthday so far.
---
My favorite birthday so far is the one I celebrated in 2019. I clocked 31, and this particular birthday is so special to me, not because I threw a party, or I got amazing gifts, but because I celebrated it with the best gift of all - My wife. My birthday is on April 26, and for the year 2019, it came two weeks after our wedding, when we were still very much in our honeymoon. It was a beautiful, colored with so much love.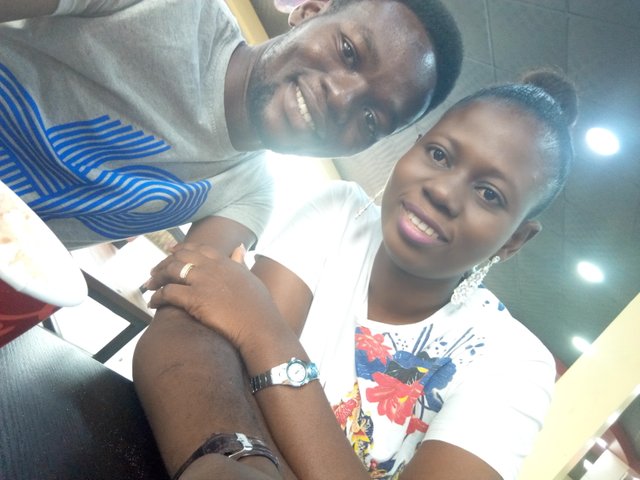 The day started with a beautiful breakfast of fried potatoes and plantain, with fish sauce. after which we both saw the movie Joyful Noise, which features the likes of Keke Palmer, Queen Latifah, Jeremy Jordan, Dolly Parton, and so on. The movie features a lot of music from amazing music stars. The music, as well as the various love stories in the movie are the most fascinating for us, and is why we chose to see the movie again.
Later in the afternoon, we decided to take the fun out of the house, as we visited Domino's Pizza outlet in Abeokuta, where we had a large size pizza and coldstone ice cream. It was the best part of the day, as we gradually cut into the pizza until the box was empty. The ice cream was a mix of different flavors, making it a perfect combination, and really yummy. Let the pictures speak.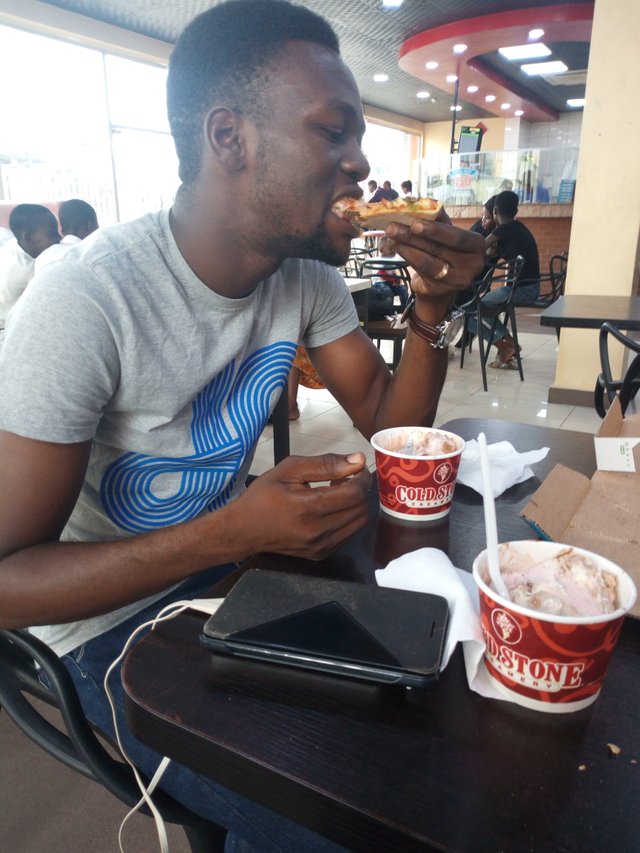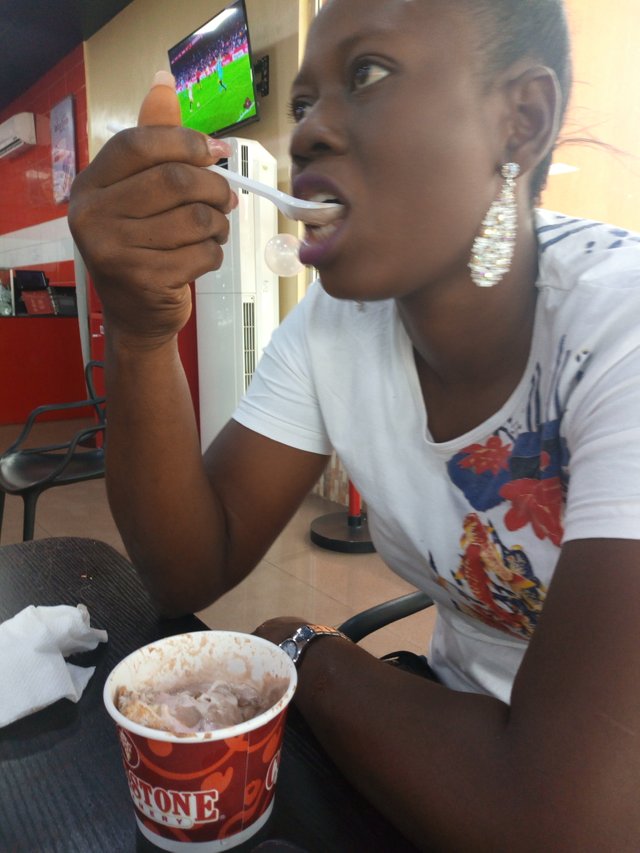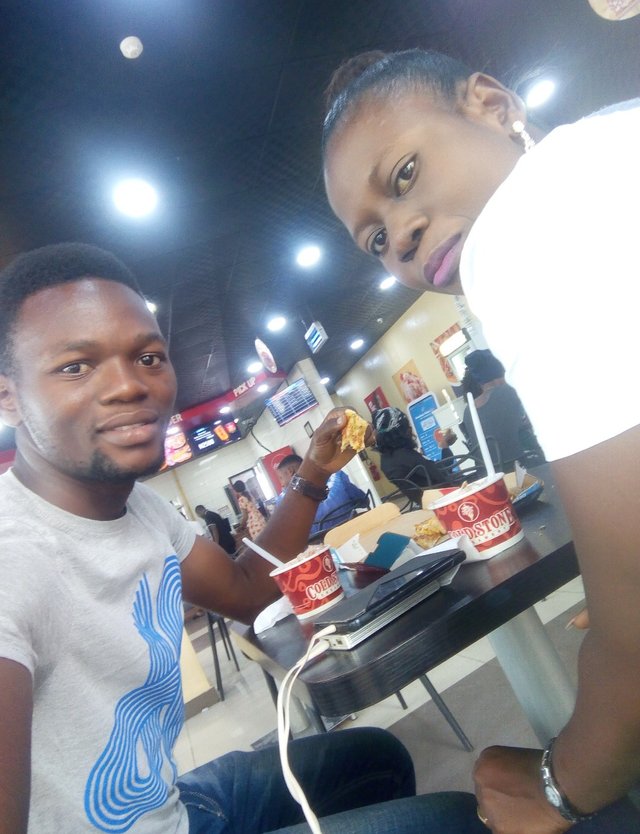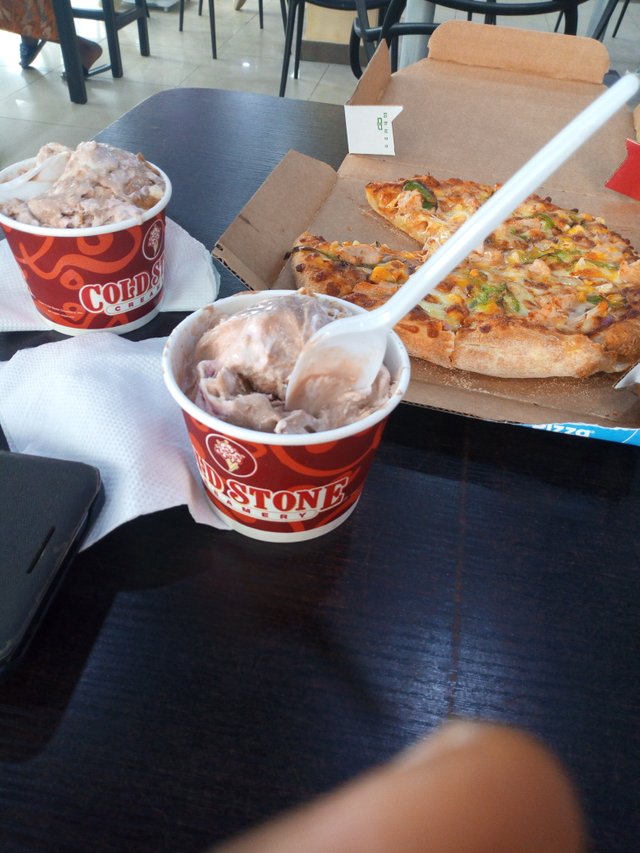 It was a really exciting day, my first birthday as a married man. Since it came when honeymoon was still fresh, there was no better way of celebrating it except with the love of my life.