HELLO,STEEMIT!
The topic of old cars in Cuba is inexhaustible! Although at first vintage cars are striking and you want to take a lot of photos, and then your eyes get blurry and you realize that old rusty and not very rusty cars are everywhere here, this is the norm of life in Cuba, and therefore the hand is less and less often taken to the camera. The harsh truth of life!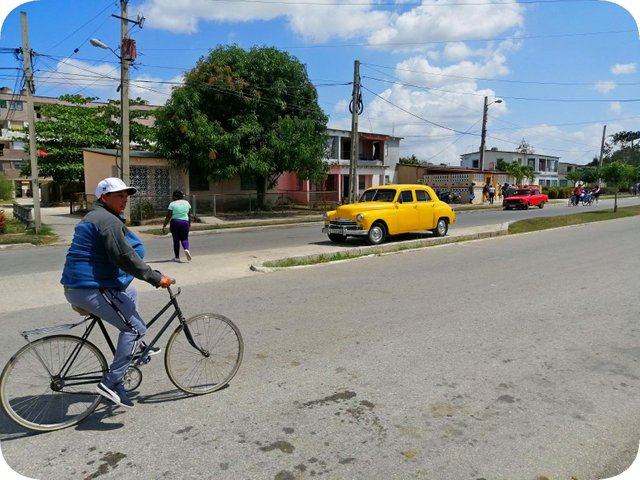 The transport problem in Cuba has not yet been resolved. There are huge problems with transport links! Including because of the high prices for gasoline and sometimes because of the shortage of gasoline. Gasoline in Cuba costs about 1.5 cuc per liter, and diesel - 1 cuc. Do you understand now why Cuba is changing old gasoline engines to diesel ones? 1 cuc equals 1 USD. American economic sanctions are making themselves felt. Previously, some of the gasoline was supplied by Venezuela with a friend of Hugo Chavez, but now there are not the best times. Sometimes buses just stop due to the lack of gasoline. Things happen.
That is why you can often see people voting at stops and along the roadside. There are even government-trained employees in vests at the bus stops. They stop state cars, politely ask where the driver is going and give him passengers for a nominal fee, of course, subject to availability. As our Cuban guide used to say, We must help each other!
This applies to public transport. State cars are numbered blue and brown. Blue ones are most often trucks or buses with a waybill. Brown numbers on the cars that carry the bosses. Both those and others are obliged to stop when they are slowed down by an employee in a vest. Otherwise, the car number is recorded and transmitted to where it should be. And then the showdown will go, several times did not stop - got draconian fines or even went to jail, this happens in Cuba.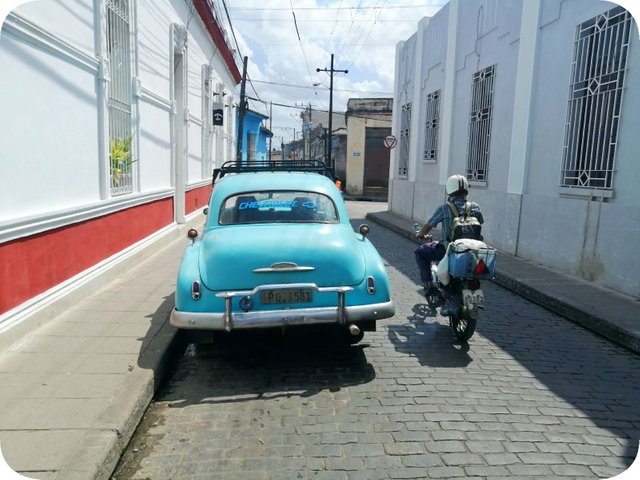 Private, rental, etc. cars with numbers in red, black, white, yellow, green and other colors may not stop. Differentiation by the color of the pants.
And the sadness is that you can wait for your bus for hours and years ... and still can't wait! How do they commute to work? I do not know! Bicycle Hint!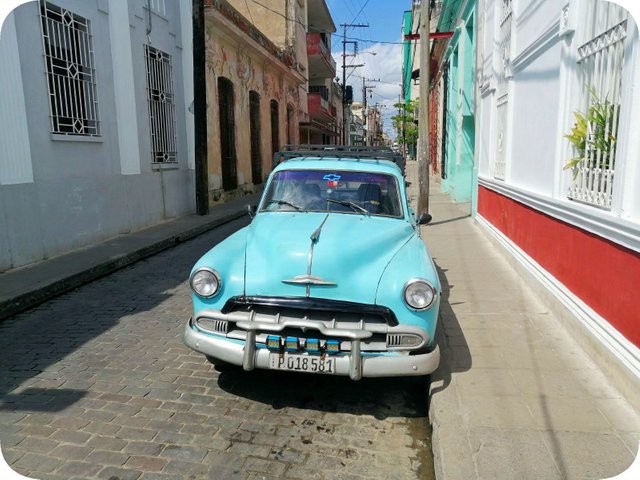 Therefore, the modern realities of Cuba are people who "vote" on the road. They constantly stand on the sidelines and wait for their happiness. Someone crumples money in their hands, but it doesn't help much. It will also be lucky if a truck passes by without cargo, but already full of passengers with a body. Maybe they will take you, or maybe not. People are ready to leave even if they are bald, even on a concrete truck there would be willing passengers.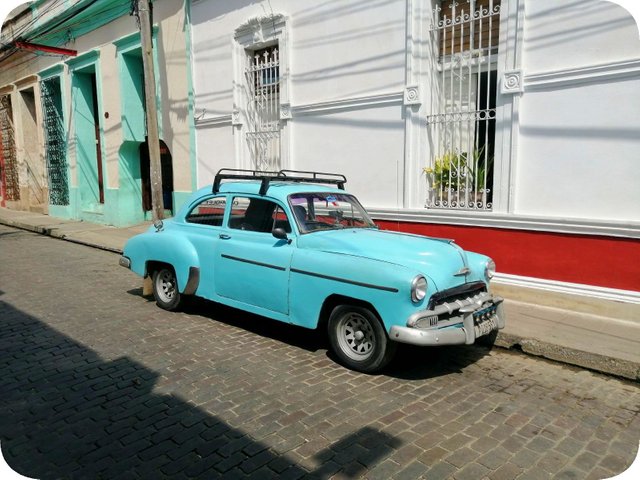 Nobody will be put on your tour bus, don't worry! Although the Cubans standing on the side of the road are still actively waving their hands to the bus and cursing after it when it passes by.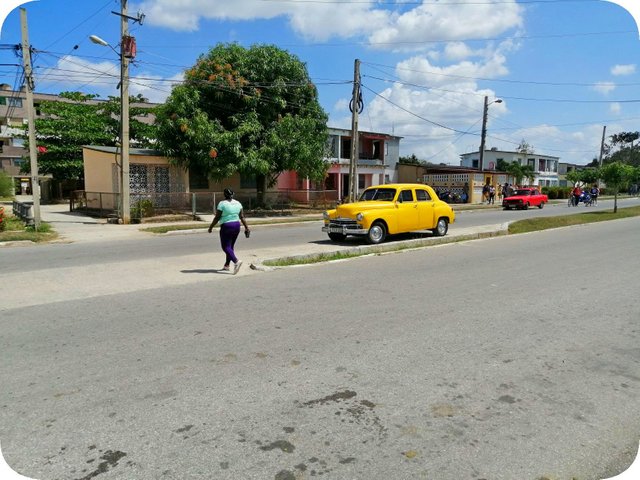 I promised to tell you about the Soviet classics and why Cuban taxi drivers dream of driving an old 5 or 7 LADA.
The thing is that all old cars tend to break down, especially Frankensteins collected from various rubbish like Uncle Pumpkin's house. In many old cars, only a repainted body remained from the original, and there is not a single native part inside.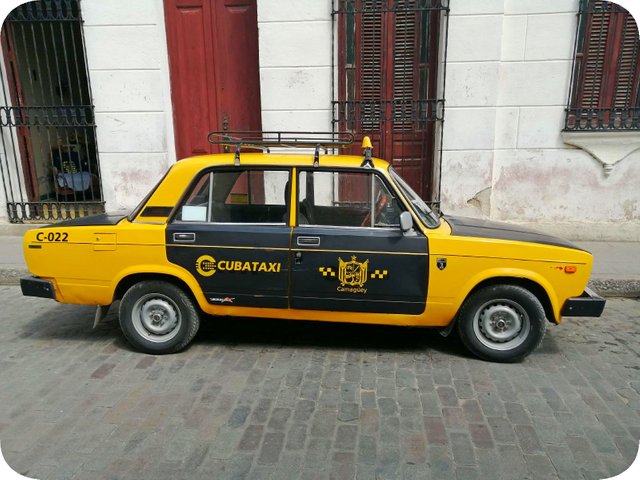 ..to be continued..
●
Das Thema Altautos in Kuba ist unerschöpflich! Obwohl anfangs Oldtimer auffällig sind und man viele Fotos machen möchte, dann die Augen verschwimmen und man merkt, dass hier überall alte verrostete und nicht sehr verrostete Autos stehen, ist dies in Kuba die Norm des Lebens und damit die Die Hand wird immer seltener zur Kamera genommen. Die harte Wahrheit des Lebens!
Das Transportproblem in Kuba ist noch nicht gelöst. Es gibt riesige Probleme mit der Verkehrsanbindung! Auch wegen der hohen Benzinpreise und manchmal wegen der Benzinknappheit. Benzin in Kuba kostet etwa 1,5 cuc pro Liter und Diesel - 1 cuc. Verstehen Sie jetzt, warum Kuba alte Benzinmotoren auf Diesel umstellt? 1 cuc entspricht 1 USD. Amerikanische Wirtschaftssanktionen machen sich bemerkbar. Zuvor wurde ein Teil des Benzins von Venezuela mit einem Freund von Hugo Chavez geliefert, aber jetzt gibt es nicht die besten Zeiten. Manchmal halten Busse aus Mangel an Benzin einfach an. Dinge passieren.
Deshalb sieht man an Haltestellen und am Straßenrand oft Leute abstimmen. An den Bushaltestellen stehen sogar staatlich ausgebildete Mitarbeiter in Westen. Sie halten Staatsautos an, fragen höflich, wohin der Fahrer fährt und geben ihm Passagiere gegen eine geringe Gebühr, natürlich je nach Verfügbarkeit. Wie unser kubanischer Guide sagte: "Wir müssen uns gegenseitig helfen! Dies gilt für den öffentlichen Nahverkehr. Staatswagen sind blau und braun nummeriert. Blaue sind meistens Lastwagen oder Busse mit einem Frachtbrief. Braune Nummern auf den Autos, die die Bosse tragen. Sowohl diese als auch andere müssen anhalten, wenn sie von einem Mitarbeiter in einer Weste gebremst werden. Andernfalls wird die Autonummer erfasst und dorthin übertragen, wo sie sein soll. Und dann wird der Showdown gehen, hat mehrmals nicht aufgehört - drakonische Geldstrafen bekommen oder sogar ins Gefängnis gegangen, das passiert in Kuba.
Privat, Vermietung usw. Autos mit Nummern in Rot, Schwarz, Weiß, Gelb, Grün und anderen Farben dürfen nicht anhalten. Unterscheidung durch die Farbe der Hose. Und die Traurigkeit ist, dass Sie stunden- und jahrelang auf Ihren Bus warten können ... und immer noch nicht warten können! Wie pendeln sie zur Arbeit? Ich weiß nicht! Fahrrad Hinweis! Daher sind die modernen Realitäten Kubas Menschen, die auf der Straße "wählen". Sie stehen ständig an der Seitenlinie und warten auf ihr Glück. Jemand zerknüllt Geld in den Händen, aber das hilft nicht viel. Es wird auch Glück haben, wenn ein Lastwagen ohne Ladung vorbeifährt, aber bereits voller Passagiere mit einer Karosserie. Vielleicht nehmen sie dich mit, aber vielleicht auch nicht. Die Leute sind bereit, sogar auf dem Teufel kahl zu gehen, selbst auf einem Betonlastwagen würden es willige Passagiere geben. Niemand wird in Ihren Tourbus gesetzt, keine Sorge! Obwohl die Kubaner, die am Straßenrand stehen, immer noch aktiv dem Bus zuwinken und hinterher fluchen, wenn er vorbeifährt.
Ich habe versprochen, Ihnen von den sowjetischen Klassikern zu erzählen und warum kubanische Taxifahrer davon träumen, einen alten 5er oder 7er zu fahren. Die Sache ist, dass alle alten Autos dazu neigen, kaputt zu gehen, besonders Frankensteins, die aus verschiedenen Abfällen wie dem Haus von Onkel Pumpkin gesammelt wurden. Bei vielen alten Autos ist vom Original nur eine neu lackierte Karosserie übrig geblieben, und es befindet sich kein einziges natives Teil im Inneren.
..Fortsetzung folgt..