When I came out in front of the house there were 3 cats approaching me, it seemed they were hungry. This incident when I stayed at a friend's house a few days ago. my friend has gone to work, I live alone in his house. the cat waited with an expression of wishing I had given them food.
because it's still morning, I haven't had breakfast either. I only remember at home that there was fried sweet potatoes left last night. then I went to the house, to get fried yam and give it to the cat earlier.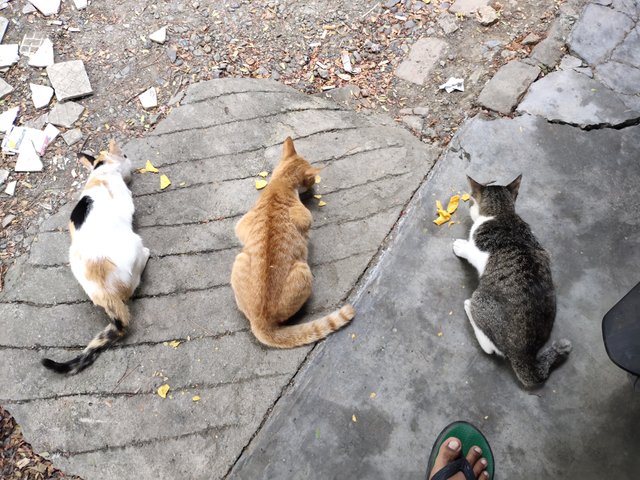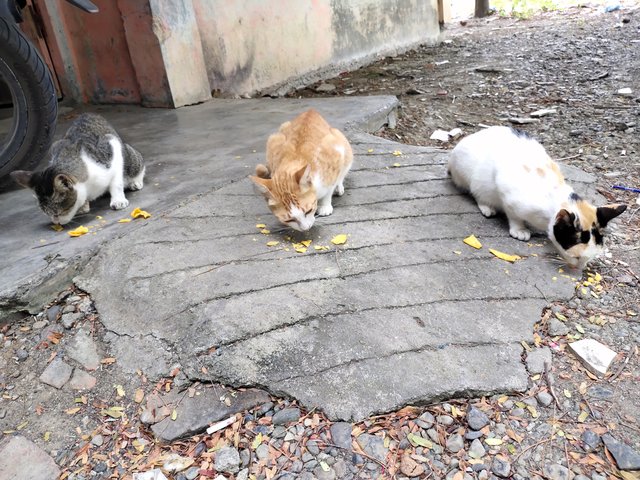 I have been able to share this food with all the new cats I have met. These cats seem to be very hungry, the food that I love is eaten by them. Maybe this cat doesn't have an owner, so they are always looking for food from one house to another. The cat that I feed is very tame with new people, maybe they are used to new people.
the color of this cat's fur is all different, I like seeing this cat is very compact after giving food to them, it's easier this cat is tame with me. really fun that morning I was surprised by something new that I had never met. I will remember the memories of meeting 3 cats in the morning, like greeting me and making friends.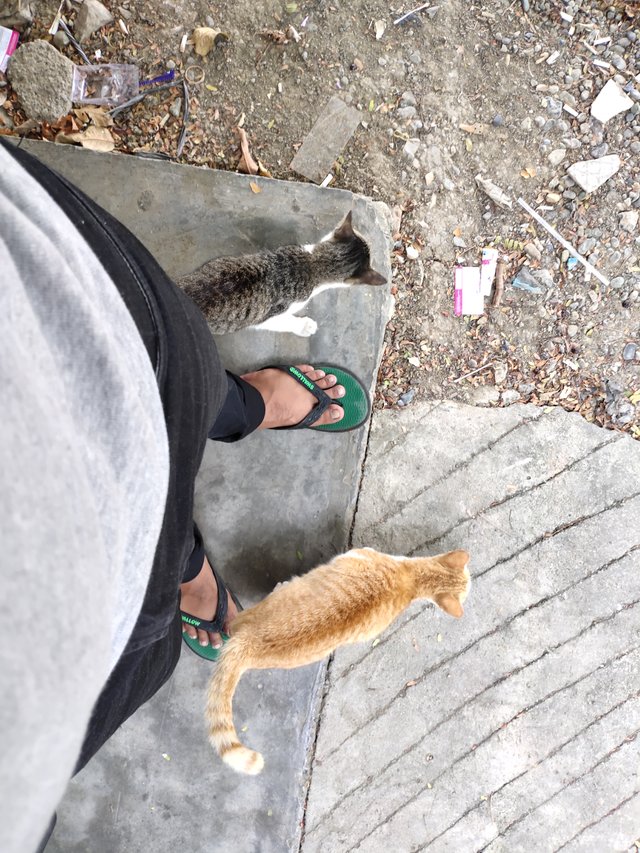 there are two cats after eating approached me, it seems they thanked me that morning. after giving them food I went into the house to take a shower because I had made an appointment to meet my friend at a coffee shop. I immediately left the 3 cats, then they walked to another house seemed to find food again.