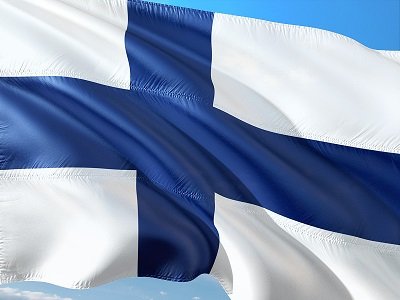 ITA
Vado spesso ad Helsinki per la lavoro, un paio di volte all'anno solitamente.
Purtroppo quando si gira per lavoro si ha sempre poco tempo, soprattuto dovendo viaggiare solitamente nelle stagionali autunno-invernali le ore di luce sono sempre molto risicate.
Ho avuto però occasione di accompagnare un cliente questa estate ed è stata l'occasione giusta di fare un giro per la città con la luce per vedere qualcosa in più che solo uffici o fabbriche! Ma prima del divertimento....che paura!
Bagaglio smarrito
Che paura al termine del volo Malpensa - Helsinki operato da Finnair! All'arrivo all'aeroporto mi dirigo al nastro bagagli, fiducioso dell'efficienza e puntualità nordica nel consegnare il bagaglio. Solitamente a Helsinki non fai in tempo ad arrivare al nastro bagagli che i tuoi effetti sono già li ad aspettarti...Non questa volta.
Aspetta 10... Aspetta 20... Aspetta 30 minuti....il bagaglio non arriva. Un rivolo di paura inizia a scorrere sulla mia schienza...Inizi allora a guardarti attorno per scovare qualche faccia nota, che hai già visto sul tuo volo, per cercare confornto nel vedere che qualcuno del tuo volo sta ancora aspettando il bagaglio...vorrebbe dire ancora speranza di ritrovarlo!
Dopo 40 minuti, il nastro si ferma! "Baggage claim, ended" il messagio recita SBAM! un colpo di mal di pancia ti attanaglia. Eh si, questa volta è capitato a te.
Il perdere il bagaglio è sempre uno di quei rischi che metti in conto, sai che può capitare, prima o poi. Però fino a che non ti capita veramente, è una di quelle cose che pensi che non succederà mai. Di aerei se ne prendono tanti, ed è sempre andato tutto bene....Ma quando sei l'ultima persona al nastro trasportatore dell'aeroporto e inizi ad avere il sospetto che molto probabilmente il tuo bagaglio è stato smarrito dalla compagnia aerea e poi arrivare poi all'amara certezza che la nostra amata valigia non arriverà, ti senti un po' perso...un po' smarrito, lontano da casa. Anche se per me Helsinki è una destinazione quasi "casalinga", perdere "le tue cose" può essere molto destabilizzante. Uno dei peggiori incubi per un turista o viaggiatore in generale.
Dopo aver sporto reclamo, prendo il taxi e vado in albergo....espletate le operazioni di check-in, mi dirigo a comprarmi qualcosa da mettermi! Eh si, perché il giorno dopo sarei dovuto andare a lavorare..mica ci potevo andare con una t-shirt! Nonostante l'arrabbiatura, ricordo che la signora del desk reclami all'aeroporto dopo le firme mi aveva comunicato che se non avessero trovato il bagaglio in un paio di ore, avrei avuto diritto ad 80€ per comprarmi generi di prima necessità. Non che ad Helsinki ci si possa fare molto con 80€ ma ...meglio che niente!
Alla fine .... il mio bagaglio viene ritrovato e in nottata mi viene consegnato in albergo, quando oramai avevo già comprato da vestire.
Anche se la storia si conclude nel migliore dei modi (alla fine mi sono pure comprato vestiti con i soldi della compagnia aerea :-) , perdere un bagaglio è una cosa che non auguro a nessuno.
Tornando al viaggio, ecco i posti che mi sento di consigliarvi:
Kauppatori, Piazza del Mercato
Luogo di ritrovo della città nelle giornate di sole.
Sono tante le bancarelle che attirano con residenti e visitatori; possibilità di mangiare pesce spendendo meno di un normale ristorante. Helsinki purtroppo non è tra le mete più economiche, basti pensare infatti che per una cena difficilmente riesci a spendere meno di 40-50€.
Cattedrale ortodossa (o della dormizione) di Uspenki
Inaugurata nel 1868, costruita in stile neo bizantino e postuma dopo la morte del suo progettista, è uno tra i segni più evidenti della cultura russa in Finlandia. Sul retro della cattedrale una lapide ricorda l'imperatore Alessandro II di Russia, sovrano del Granducato di Finlandia durante la costruzione della cattedrale.
Magazzini Stockmann
Stockmann è una catena europea di supermercati di origine finlandese. All'interno puoi trovare di tutto.
Anche questa volta mi è stato utile per comprare qualcosa da mettermi in attesa di scoprire il destino del mio bagaglio smarrito.
Esplanade
Situato nel cuore di Helsinki, l'Esplanade Park funge da passeggiata per i visitatori e luogo di relax per la gente del posto. Il parco e il palco Espa ospitano molti eventi popolari, tra cui il Marimekko Fashion Show a giugno e la serie di concerti Jazz-Espa per tutto luglio. Pulitissimo e colorato.
Cattedrale di Helsinki
La cattedrale di Helsinki è la cattedrale luterana della diocesi di Helsinki. La cattedrale è una delle principali attrazioni di Helsinki ed è visitata ogni anno da almeno 350.000 persone. Ovviamente quando si gira per lavoro non si ha sempre molto tempo per visitare i posti tipici, all'infuori del centro città.... Spero la prossima volta di poter magari abbinare anche qualche giorno per conto mio ed andare in Lapponia. Non ci sono mai stato, dicono che sia bellissima.
Concludo con questa immagine che mi ha fatto sorridere: un miliare, seduto sulle gradinate dell'entrata del magazzino Stockmann, intento a cacciare Pokemon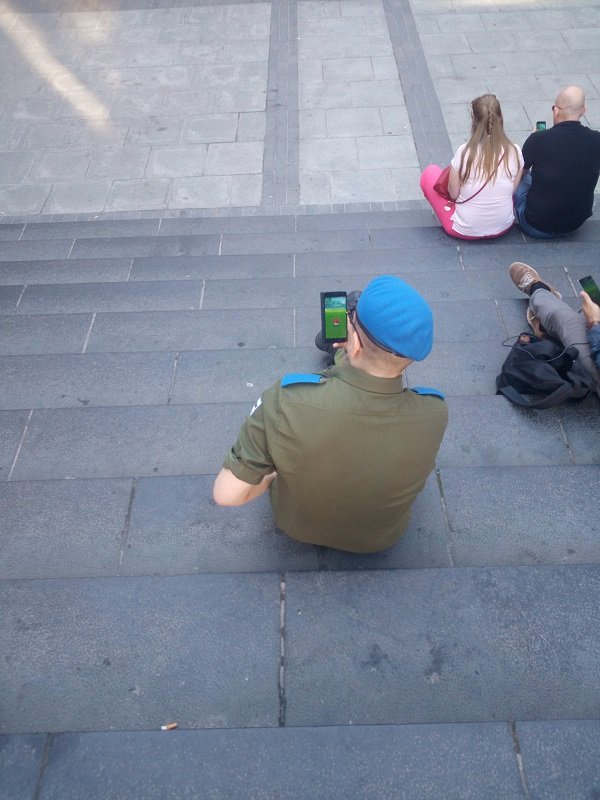 ENG
Traduction with Google Translate due to lack of time.
The images in this article are my property
I often go to Helsinki for work, at least a couple of times a year, usually 3-4.
Unfortunately when you turn for work you always have little time, especially since having to usually enjoy the seasonal autumn winter light hours are always very small ....
However, I had the opportunity to accompany a client this summer and it was the right occasion to take a tour of the city with the light to see something more than offices! But before the fun .... what a fear!
Baggage lost!
How scary at the end of the Malpensa flight - Helsinki operated by Finnair! Upon arrival at the airport, I head to the baggage belt, confident in efficiency and Nordic punctuality in delivering the luggage. Usually in Helsinki you don't have time to get to the baggage belt that your luggages are already there waiting for you ... Not this time.
Wait 10 ... Wait 20 ... Wait 30 minutes ... the luggage doesn't arrive. A trickle of fear begins to flow over my face ... Then you start looking around to find some familiar faces, which you've already seen on your flight, to try to find out that someone from your flight is still waiting for your luggage ... would still say hope to find him again!
After 40 minutes, the tape stops! "Baggage claim, ended" the message reads SBAM! a stroke of a stomach ache grips you. Oh yes, this time it happened to you.
Losing your luggage is always one of those risks that you put into account, you know that it can happen, sooner or later. But until it really happens to you, it is one of those things that you think will never happen.Nowadays flight are cheaper so it is more frequente to take it more than the past, and everything has always gone well .... But when you are the last person at the airport conveyor belt and you begin to suspect that your luggage has probably been lost by the airline and then arriving at the bitter certainty that our beloved suitcase will not arrive, you feel a little lost ... a little lost, far from home. Even if for me Helsinki is like "home" , losing "your things" can be very destabilizing. One of the worst nightmares for a tourist or traveler in general
After making a complaint, I take the taxi and go to the hotel .... after checking in, I head to buy something to wear! Oh yes, because the next day I should have gone to work .. I could go with a t-shirt! The ladies of the complaints desk after the signatures told me that if they did not find the luggage in a couple of hours, I would have been entitled to € 80 to buy basic necessities. So, not that in Helsinki we can do a lot with 80 € but ... better than nothing!
Long story short .... my luggage is found at midnight and is delivered to me at night when I had already bought some clothes to wear.
Even if the story ends in the best way (in the end I even bought myself clothes with the airline's money :-), losing a piece of luggage is something I don't wish on anyone.
Going back to the journey, here are the places I can recommend:
Kauppatori
Meeting place of the city on sunny days.
There are many stalls that attract visitors and residents; possibility to eat fish for less than a normal restaurant. Helsinki unfortunately is not among the cheapest destinations, just think that for a dinner you can hardly spend less than € 40-50.
Uspenski Cathedral
Inaugurated in 1868, built in the Neo-Byzantine style and posthumously after the death of its designer, it is one of the most obvious signs of Russian culture in Finland. On the back of the cathedral a plaque commemorates Emperor Alexander II of Russia, ruler of the Grand Duchy of Finland during the construction of the cathedral.
Stockmann warehouse
Stockmann is a European supermarket chain of Finnish origin. Inside you can find everything.
Also this time it was useful for me to buy something to put on hold to discover the fate of my lost luggage.
Esplanade
Located in the heart of Helsinki, the Esplanade Park serves as a walk for visitors and a place of relaxation for the locals. The park and the Espa stage host many popular events, including the Marimekko Fashion Show in June and the Jazz-Espa concert series throughout July. Very clean and colorful.
Helsinki Cathedral
Helsinki Cathedral is the Lutheran cathedral of the Diocese of Helsinki.
The cathedral is one of the main attractions of Helsinki and is visited every year by at least 350,000 people.
Obviously when you go for work you don't always have a lot of time to visit the typical places, outside the city center .... I hope next time I can maybe even combine a few days on my own and go to Lapland. I've never been there, they say it's beautiful.
I conclude with this image that made me smile: a milestone, sitting on the steps of the entrance of the Stockmann warehouse, intent on hunting Pokemon