The Counting House was a pub, rented and run by Enterprise Inns. It is a place where I used to go for a beer occasionally. It is also one of Pontefract's oldest buildings but derelict and subject to ongoing legal action.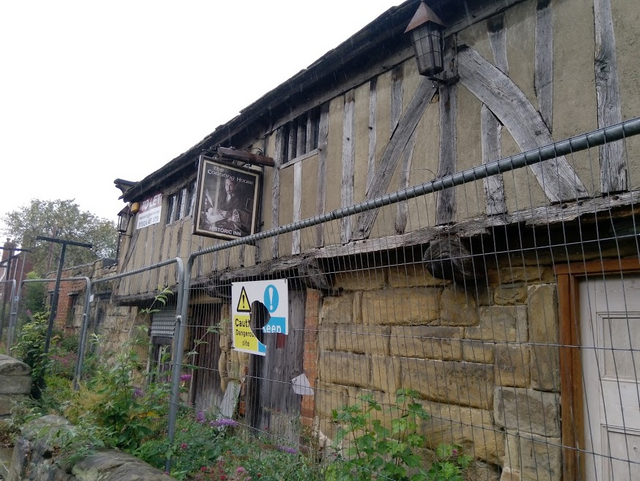 The building was originally built around 1400 and used as a merchant's counting-house. It was bought by its present owner and renovated before being leased to Enterprise Inns in the mid-'90s. In 2010, scaffolding was erected to support the building but it remained open as a bar until 2012 when serious safety concerns forced its closure. The local council and various heritage groups have since been locked in battle with its owner to get it repaired.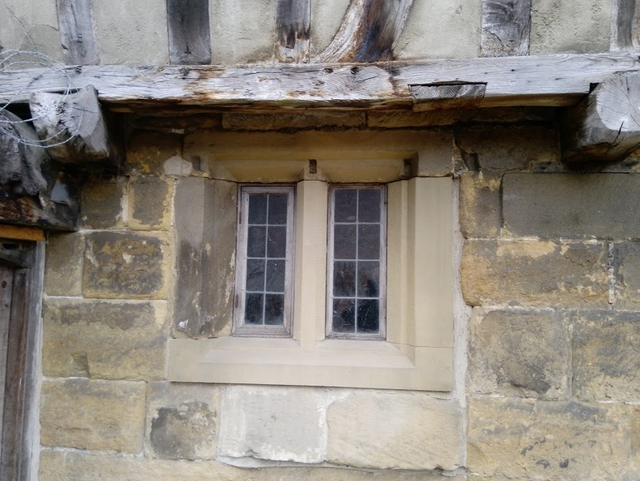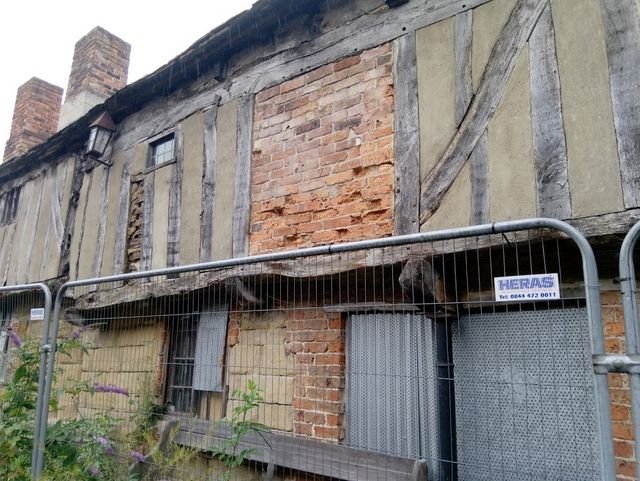 A few signs of some earlier restoration attempts
In 2017, the council successfully got a ruling from the Secretary of State for Culture, Media and Sport who upheld the council's decision to undertake work themselves to make the building weathertight and safe after legal notices sent to the owner were ignored. The council is now pursuing the owner for the cost of this emergency action and are still attempting to secure the building's long-term renovation but it appears the owner is again refusing, despite it being Grade II listed and in the town centre conservation area.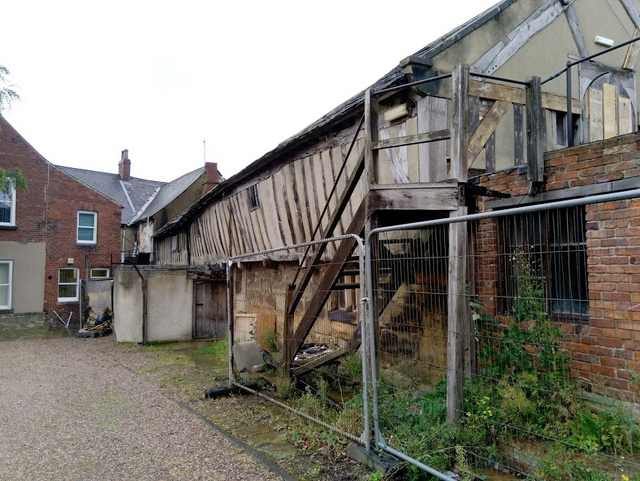 I personally think the owner bought it as nothing more than an investment opportunity which has become just as derelict as the building itself. He bought knowing full-well the responsibilities attached to owning a 600 year-old listed building in a conservation area. I'd suggest by the current 'For Rent' signs that the owner is still trying to shift responsibility onto a new tenant, but look at the state of it! Who in their right mind would pump hundreds of thousands into fixing this place up and never actually owning it?
But it's just a building. It seems to have no historical significance other than its age. Old buildings are nice, the history is interesting but is that enough to warrant this legal battle? Pontefract is full of ancient, medieval buildings. If the Counting House fell down and was levelled would it be such a huge loss? It would be a shame, admittedly but what's best. A dangerous and derelict eyesore or levelled piece of land with the opportunity to build something fresh and new?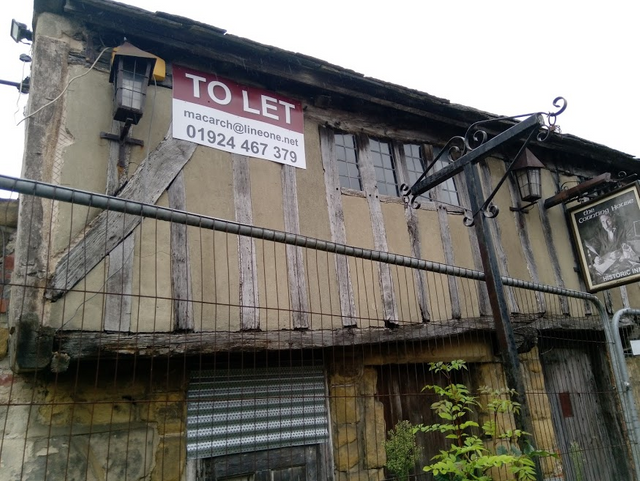 What is an absolute shame is that due to the legal wranglings, the building has missed out on a small fortune that has been spent on Pontefract Town Centre in the last few years by local council Heritage fund who have transformed some of the buildings and, with the cooperation of owners and tenants, brought some new life back to the town centre with repair of some gorgeous old buildings but more on the local architecture tomorrow!
I would be interested to hear your opinions on conservation and English Heritage. Thanks!
Pinned to Steemit World Map if you want to go and visit yourself! @slobberchops there is no obvious way in without being seen or breaking and entering mate. Sorry!