Setelah check in di ANA Crowne Plaza Hotel, kami keluar menikmati suasana Osaka di malam hari. Kami berjalan kaki mengeksplor kawasan sekitar dan pusat-pusat keramaian.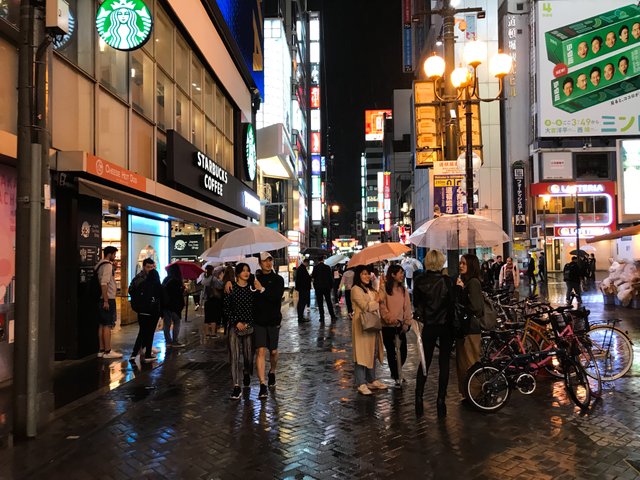 Malam itu hujan gerimis melanda Osaka, cuaca cukup dingin, tetapi tidak ekstrim. Suasana tampak begitu indah, hidup dan bersahaja dan riuh rendah keramaian orang-orang.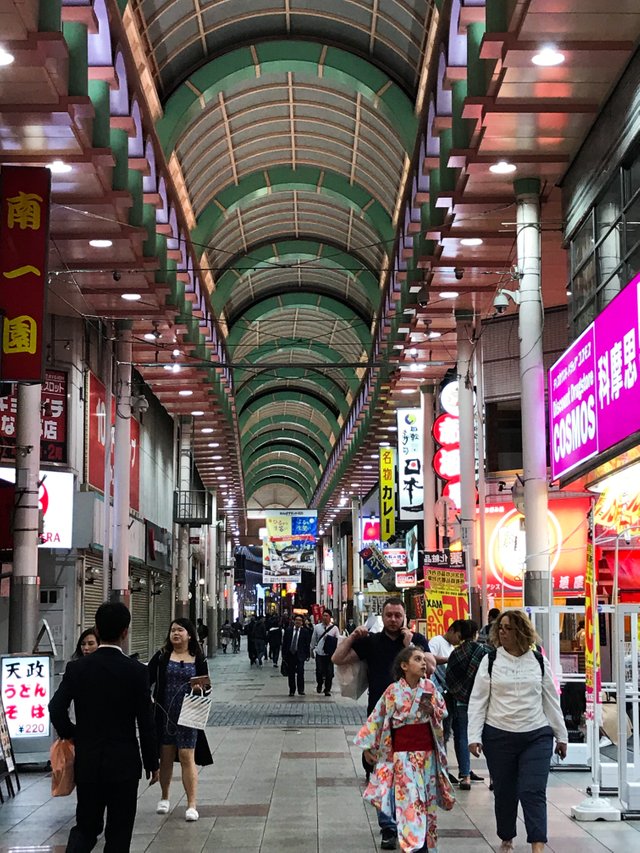 Tiap-tiap lorong dan jalan di pusat keramaian, ada saja orang-orang berlalu lalang, bukan hanya warga lokal tetapi juga turis dari berbagai negara berbaur di sini, juga menikmati keindahan malam Osaka yang tiada duanya.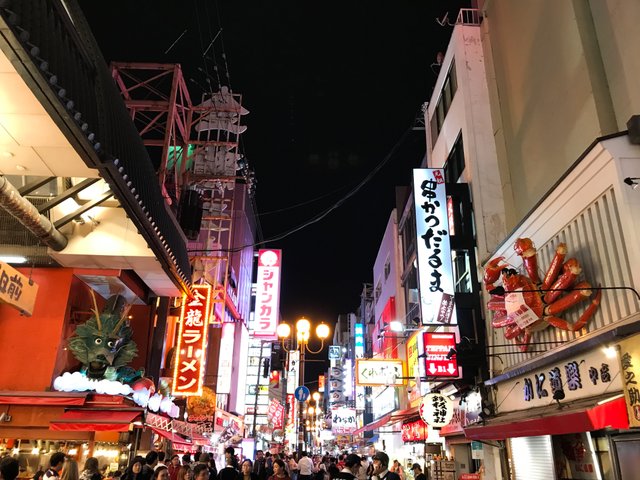 Sampai-sampai, Vikas Swarup, seorang penulis sekaligus diplomat India berkata "Tokyo may have more money and Kyoto more culture; Nara may have more history and Kobe more style. But Osaka has the biggest heart." Brainyquote
Kami sangat menikmati setiap detil kota Osaka yang kami lewati malam itu, sambil berjalan kaki menyusuri lorong, bahkan koridor.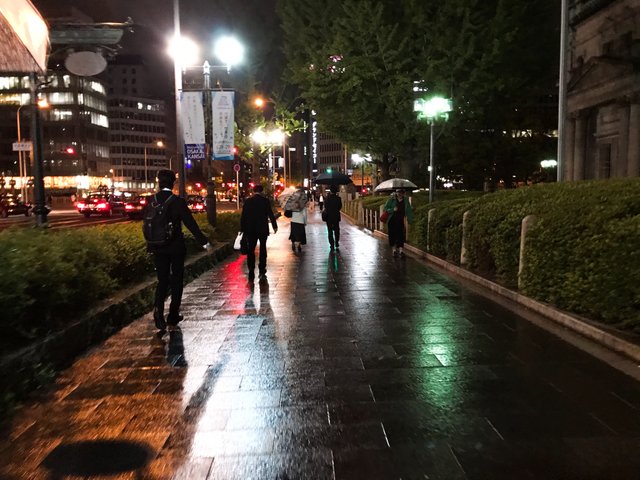 Osaka memang, membuat kita ingin tinggal lama-lama di kota ini, dengan segala keistimewaan dan keramahan penduduknya.
Warga di sana memakai payung bening, yang telah menjadi ciri khas negeri Sakura tatkala hujan tiba. Semuanya tampak romantis, tenang, dan menghanyutkan.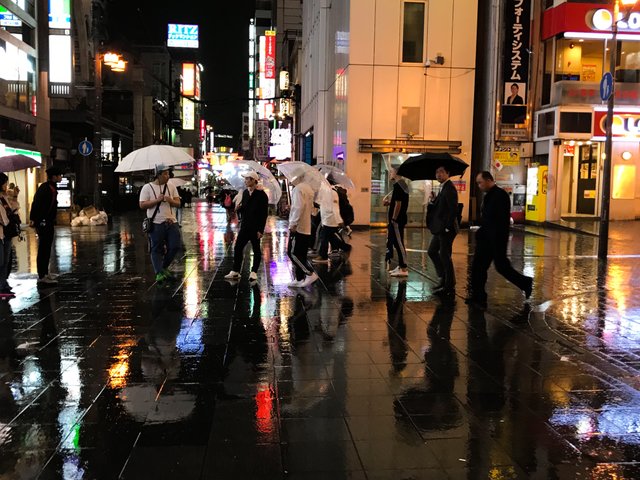 Para gadis dan pemuda, seolah larut dalam keramaian, dalam rinai gerimis, yang seolah tidak kunjung berhenti malam itu. Sejujurnya, apabila gerimis berhenti, maka suasana romantis pun ikut menghilang.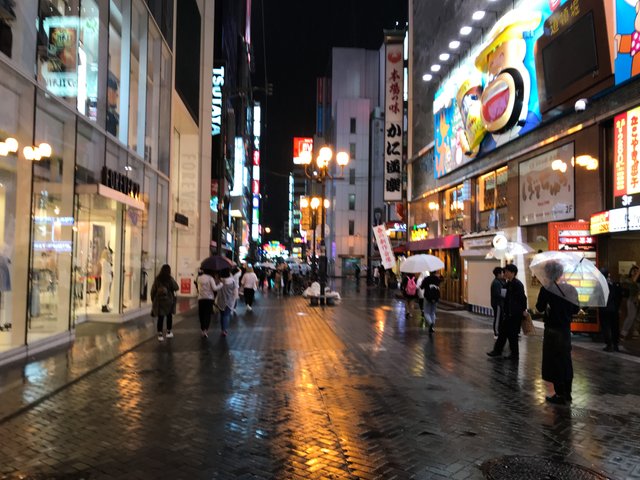 Saya pun ikut mencoba menggunakan payung bening. Berdiri pada sebuah jalan di pinggiran sungai, saya berpose menggunakan payung khas Jepang.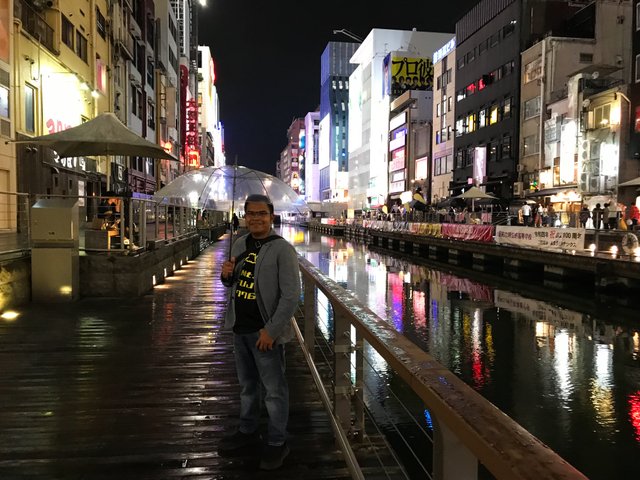 Pada sebuah dinding bangunan, ada sebuah mural yang mengambil tema Osaka. Saya pun berpose di hadapan mural tersebut.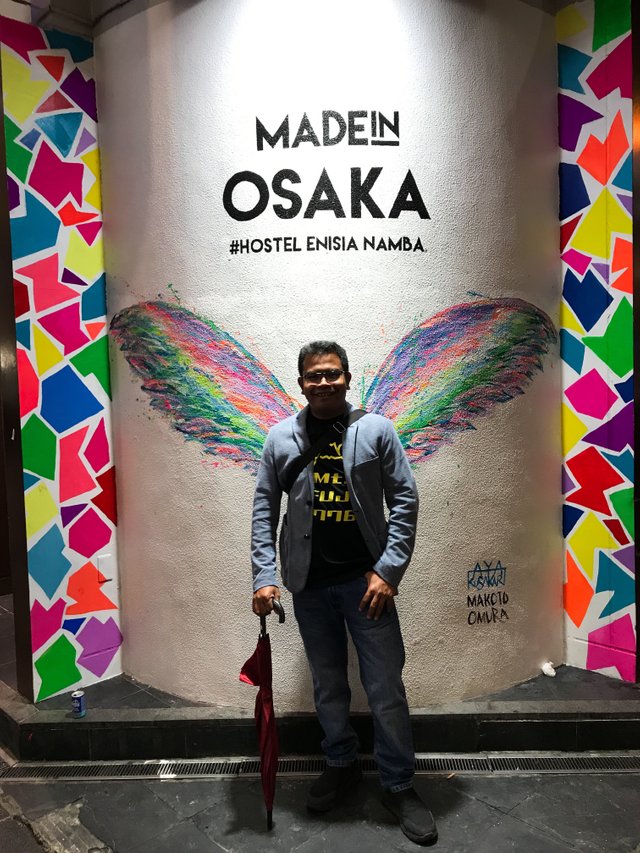 Setelah berpose, kami melangkah lagi, seolah tak ingin berhenti. Hingga kami menemukan jejeran penjual jajanan. Kami hendak membeli sesuatu, tapi urung karena berniat makan makanan yang lebih berat.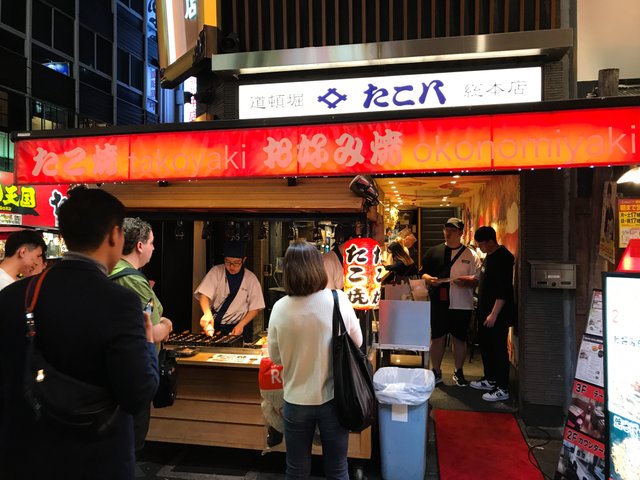 Tidak membeli jajanan, tapi kami singgah di sebuah restoran India, yang menyediakan makanan dan minuman halal. Gerimis masih belum menunjukkan tanda-tanda akan berhenti.
Sekian lama kemudian, ketika malam semakin larut, kami pun beranjak kembali ke Ana Crown Plaza Hotel, tempat kami menginap.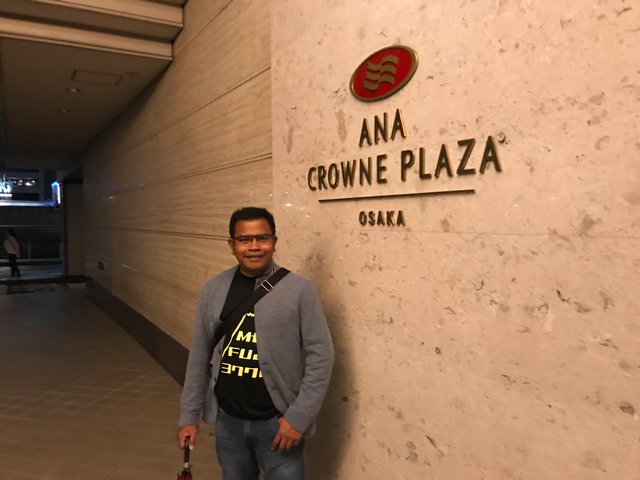 Demikian kisah saya menikmati suasana malam di Osaka. Sebuah pengalaman seru tak terlupakan di Osaka.
Salam hangat,
@razack-pulo