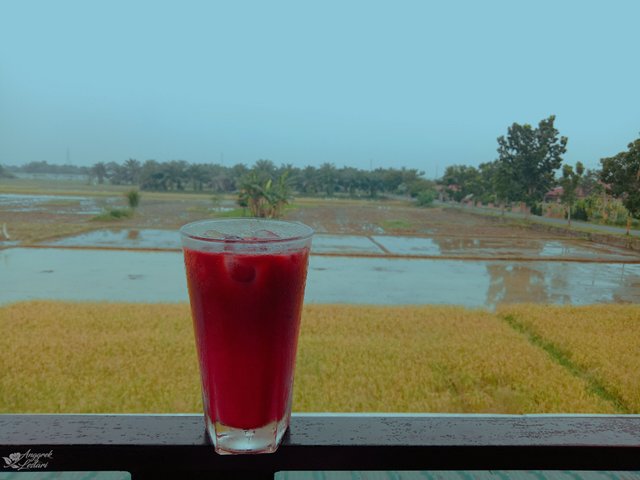 Don't be disappointed if you cannot find the sea in rural areas in Indonesia. You still have the luck to enjoy the beauty of Paddy Fields.
The sea component is indeed the most popular destination for travel because its beauty is able to calm down and reduce stress. But the green component in nature also plays an important role to make you better.
The natural components to improve our mental health are not limited to the oceans or forests.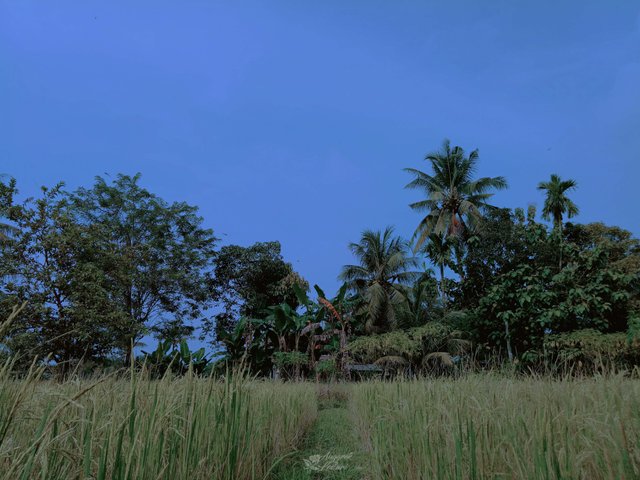 What Green Spaces Can Do To Your Mood
I once read an article published on Time.com about the benefits of green spaces that can make us happier.
It has been said that spending time outside is good for us, even if it's just a walk, or smell the flowers in the back garden.
This effect is real, and we can feel for ourselves that it is true, and that is why we really like traveling. Over the years, scientists have shown that nature can offer stress reduction, and increase social interaction.
Humans also have an evolutionary connection to nature. We can become homesick for nature because we move to areas that have difficult access to nature. Or, nature reminds us of childhood.
Another thing is related to the transfer of life, or stressful living conditions caused by work situations. This makes nature even more important to us because it can help make us better.
Welcome to Binjai City
Binjai is a small city that is also a transit point for tourists who want to go to the Bukit Lawang tourist area in the Gunung Leuser National Park area in Langkat Regency, which is 68 km northwest of Binjai.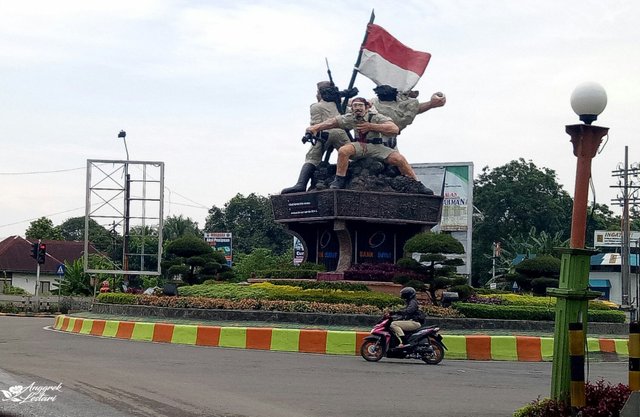 This is the iconic monument of the city of Binjai. To remind the public about the heroes' struggle for independence.
---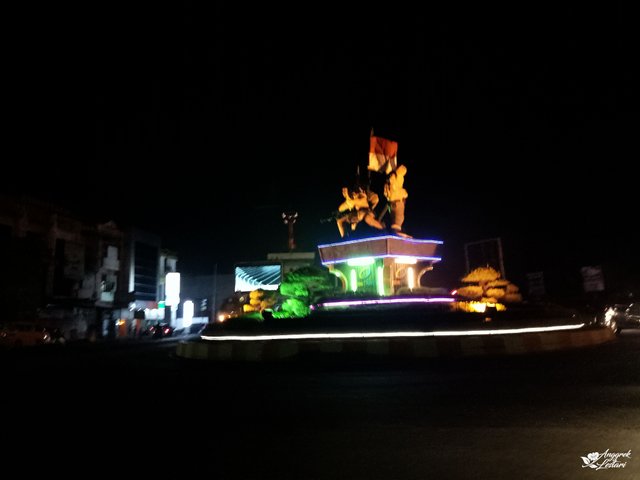 This is a monument at night.
This monument is known as the Perjuangan monument in the center of the city of Binjai, which seems to welcome the travelers in this city.
This city is just a simple city, famous for its exotic fruit named Rambutan. Although simple, that does not mean we can not find the beauty of this place.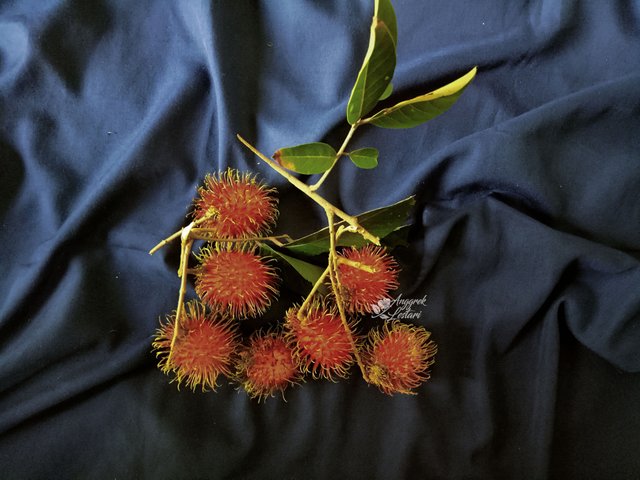 Rambutan Fruit
Let me take you to the center of tranquility in a rural area, about 3.5 kilometers from the city center. You don't need to worry about transportation because you can use a cheaper online transportation service, or you can take "BECAK" local transportation, from the city center.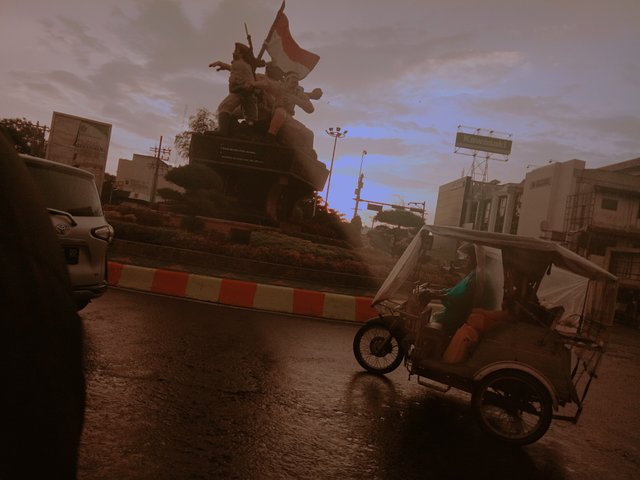 Local transportation, called "Becak"
---
---
Paddy Fields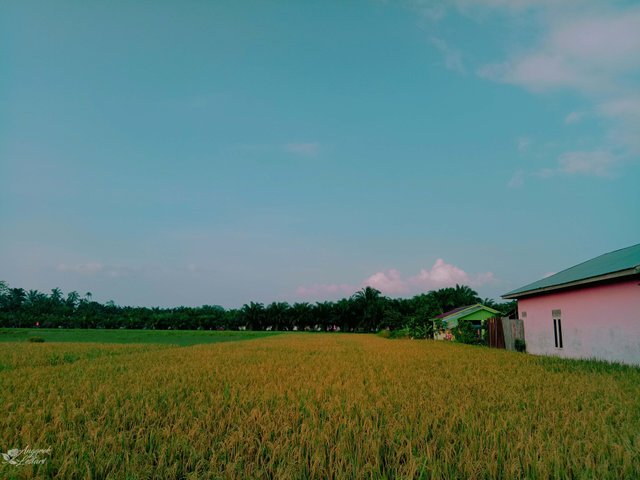 I took photos in this place for some time, resulting in different lighting due to the local weather which also differed from one day to another.
September to October is the paddy harvest season. There are fields that have been harvested paddy, there are also lands that show yellowing of paddy, preparing to be harvested in a few weeks.
There are also lands that have been prepared for planting paddy again. The fields have been plowed with a tractor.
This month is the rainy season, and we can see that paddy fields have enough water. This is a good start for the initial process of planting paddy.
---
---
D 'Coffee: The Best Restaurant to Enjoy the View of Paddyscapes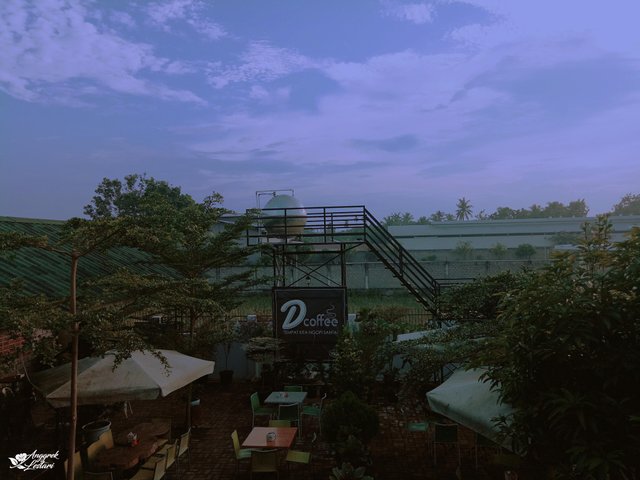 Traveling without enjoying food is not exciting. That is why I recommend a restaurant that is suitable for enjoying the natural scenery with clean and fresh air.
The location of D'Coffee is in a strategic place. This restaurant has 3 floors, visitors can explore the view of the wider paddy fields.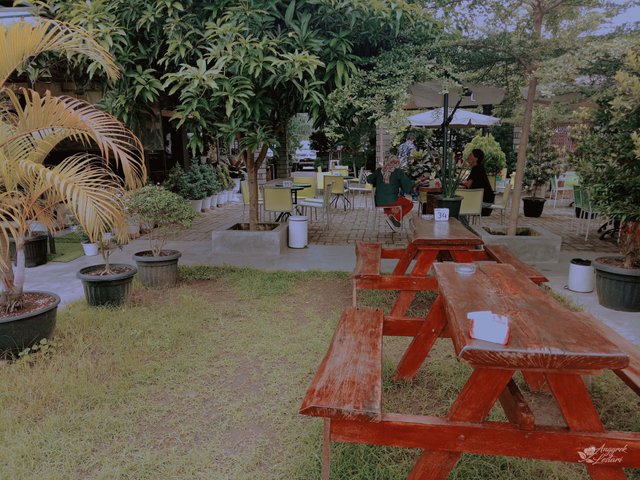 D'Coffee strives to integrate their design concepts with natural surroundings. We can see a lot of green plants arranged in this restaurant.
This restaurant is quite extensive, and is often used as a place for gathering community events on Sundays, but remains open to the public if there are special events.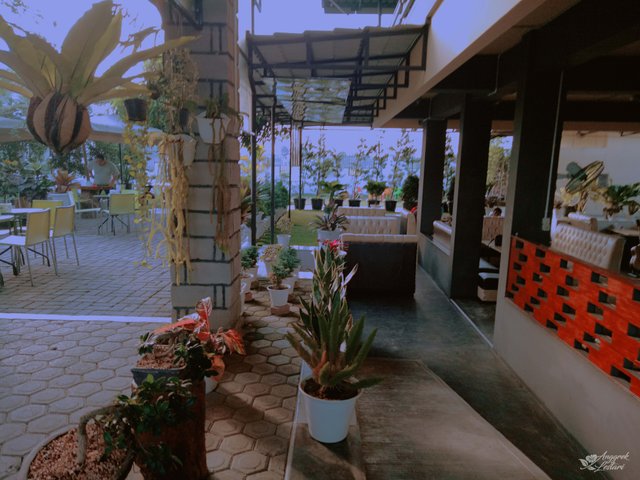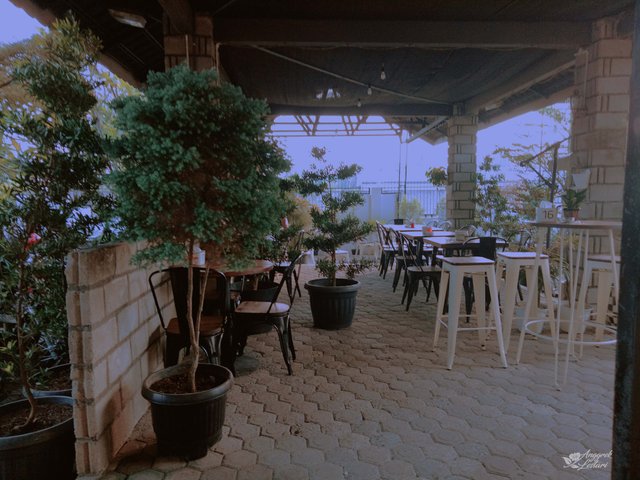 On the first floor area of ​​this restaurant, visitors can feel a natural atmosphere, complemented by the use of restaurant materials that use wood.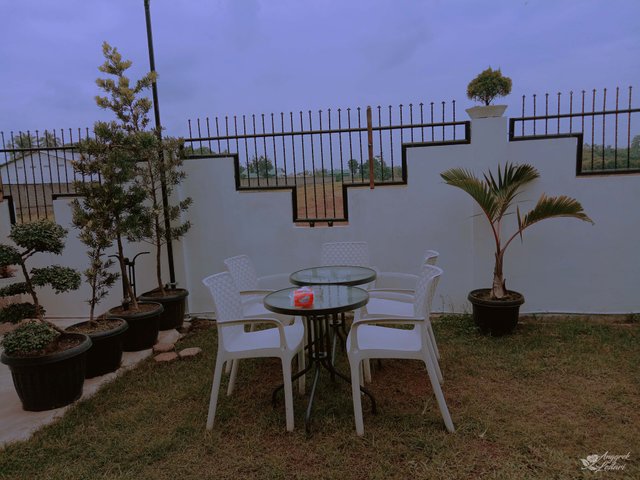 At the end of the ground floor, we can also see paddy fields, but not at maximum.
---
---
If you want to be able to access the view of paddy fields to the fullest, choose a place on the second or third floor. But the third floor is only recommended for the evening and night, because if the noon is very hot weather.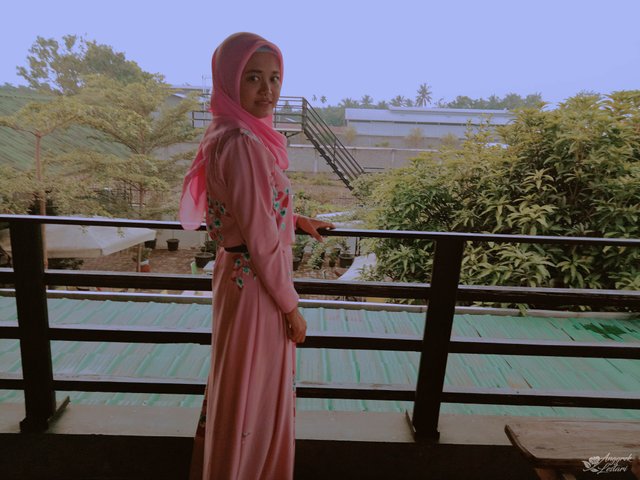 I chose the place on the 2nd floor as my favorite place. I can look far outside, to the paddy fields.
When I went to this place, there was a paddy field around the restaurant that had been prepared for the planting process. There were seen workers who drove the tractor for land preparation and removed traces of paddy trees that had been harvested before.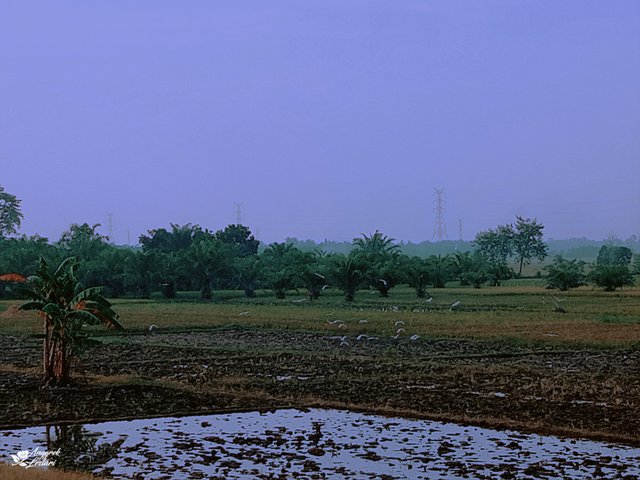 This land preparation process always invites herons to eat small animals that come out of watery fields.
Breathe freely, enjoy the natural scenery before you, then be thankful for life today. That is the true definition of happiness. :)
---
Recommended Menu at D'Coffee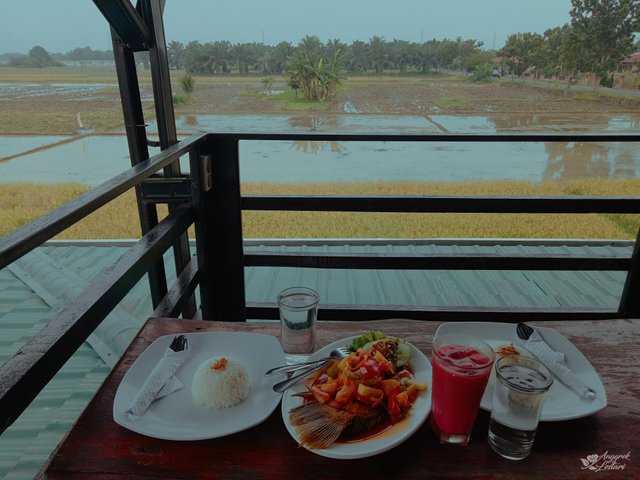 D'Coffee provides Indonesian dishes. Starting from rice with side dishes that have authentic flavors, noodles, soup, to fried rice.
For drinks, you can drink a variety of coffee menus that are formulated from original Indonesian coffee beans that are worth trying. Common drinks are also available, such as juice and soft drinks.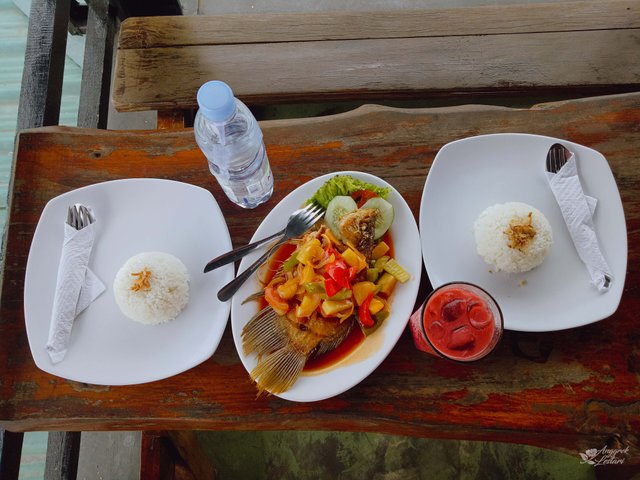 This is the food we ordered. Rice with side dishes of "Gurame Asam Manis" or Carp Fish in Sweet and Sour Sauce.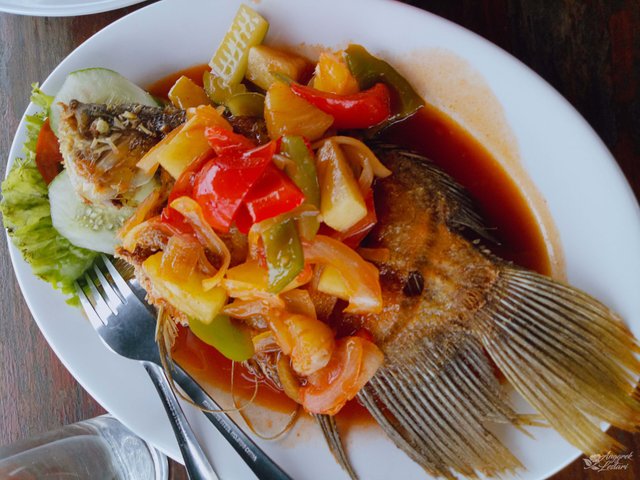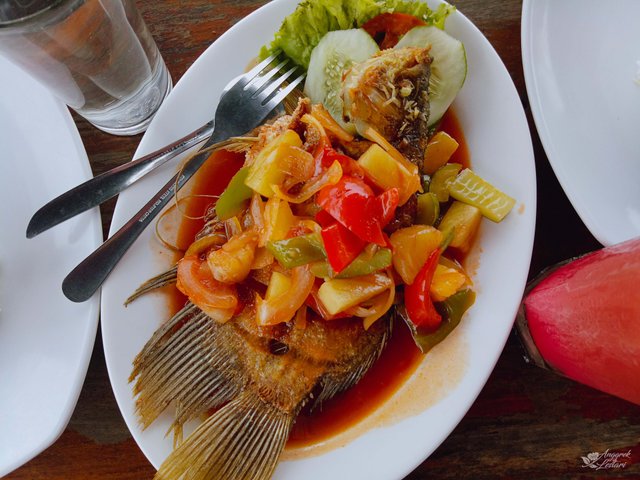 At the top of the fish dish, topping sauce is provided which is accompanied by chunks of pineapple, onion.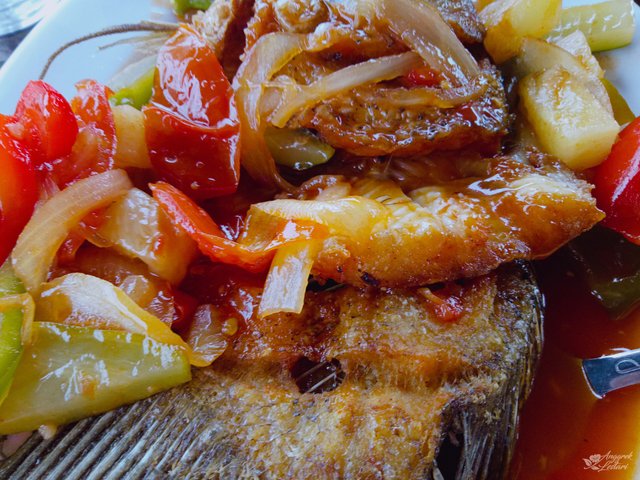 The taste was very good. The marinade is soaking, and the fish meat is not over-cook.
---
---
For Snack, we ordered fried mushrooms, named "JAMUR CRISPY".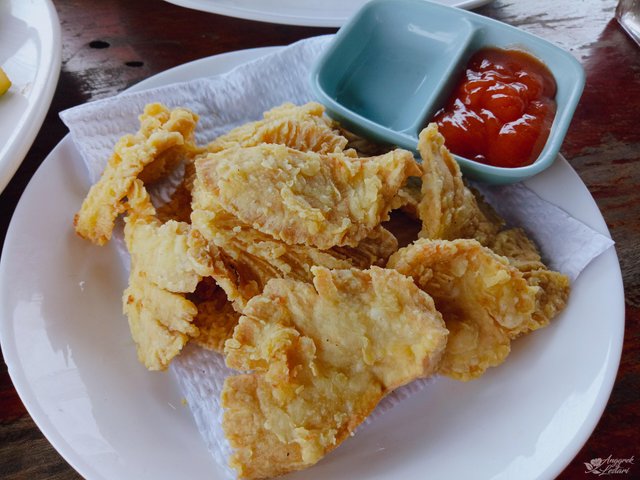 The mushrooms remain soft on the inside, and flour on the outside does not disturb the original taste of the mushroom. Even without the sauce, this snack tastes good.
---
For drinks, I have chosen Iced Red Velvet.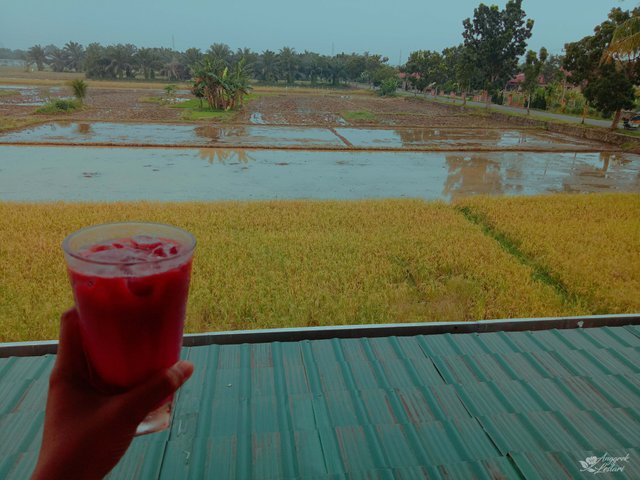 It's enough to calm me down and take me out of the pressure zone for the problems of my life.
---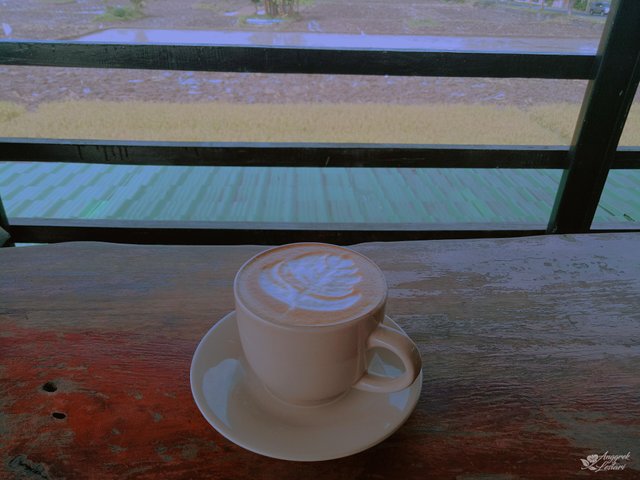 Need something to warm up? Try a cup of coffee.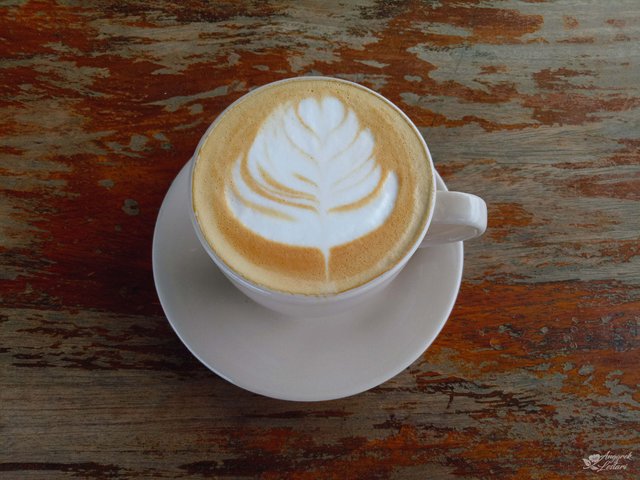 I tried a cup of Vanilla Latte. The coffee still feels quite strong, even though it is classified as a latte, but overall I like the taste of this latte.
---
What about the Prices Offered?
The price of the dish offered at D'Coffee is a standard price and it is quite decent because of the taste of the good dish.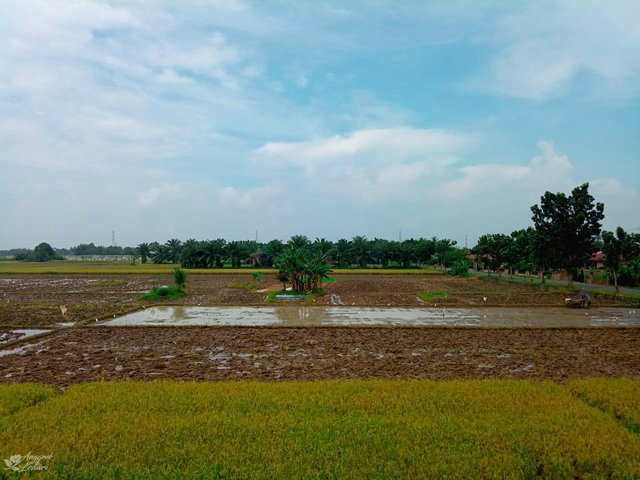 I will go back to this restaurant even if it's just to drink a cup of coffee and breathe fresh air while looking far outside, looking at the expanse of paddy fields.
---
---
Take a Walk Around the Restaurant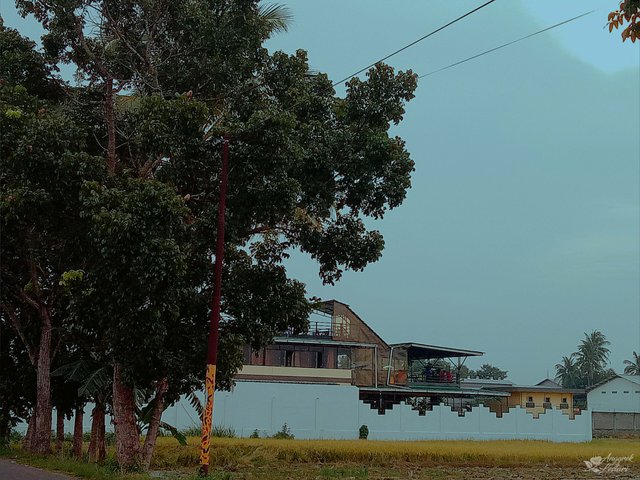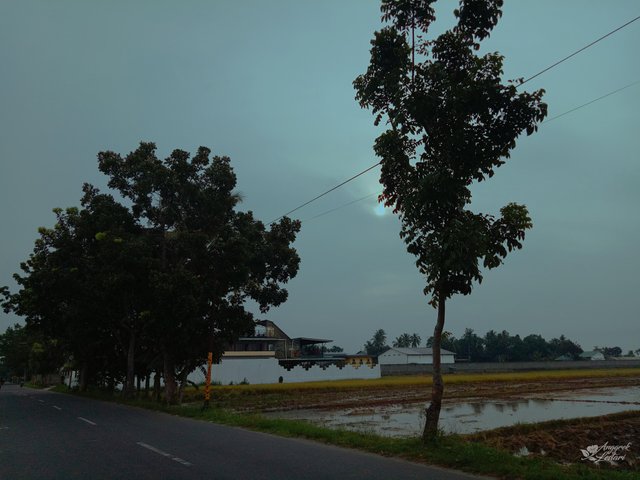 The restaurant building from outside
Let's take a walk around the restaurant. We can see rice fields with various conditions. Some are already harvested, some paddy is still yellowing, waiting to be harvested, there is also land that has been planted by paddy trees. Here are some photo galleries that I present to you.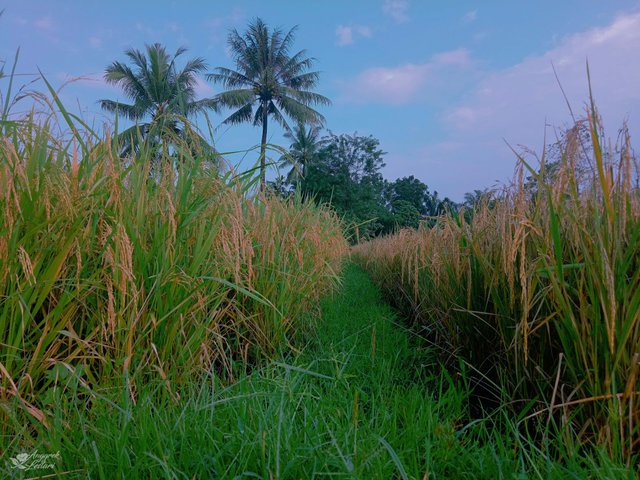 Waiting to be harvested
---
---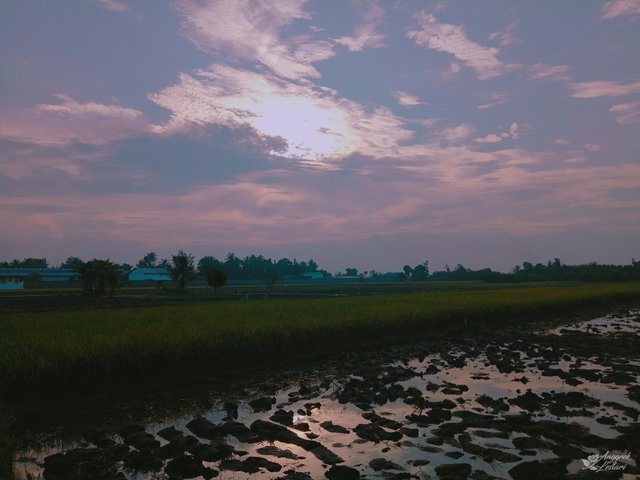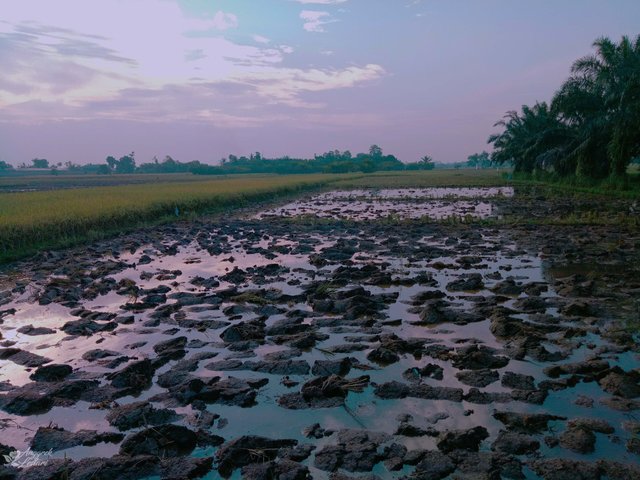 Paddy fields are ready to be planted with the rice trees.
---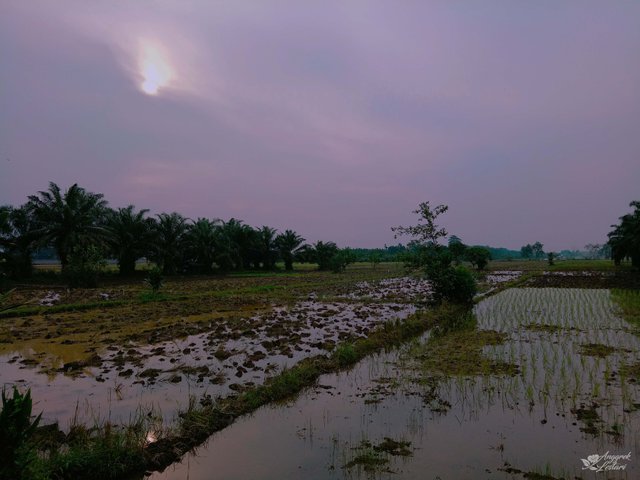 Paddy is indeed more than just a source of life and economy for the people of Indonesia. We can create a better mood by taking a walk around the rice fields.
Look deeply at PaddyScape, then feel our relationship with nature increasing.
---
---
I close this travel with one of my favorite quotes from my mother: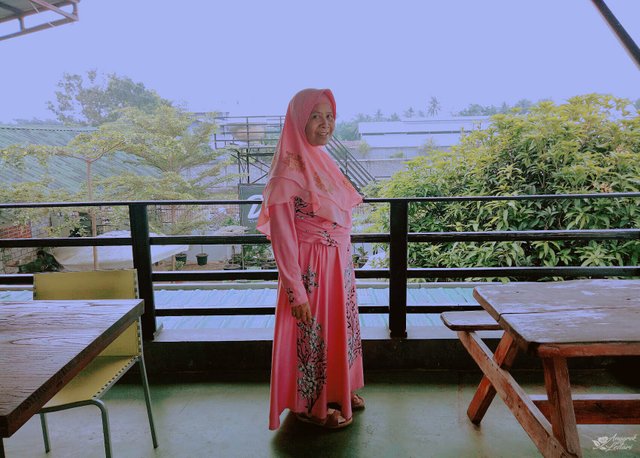 My Mom
"We can never find happiness if we don't create it, and not try to foster gratitude in our hearts. Take a journey to improve our relationship with nature and other humans. Then, create happiness wherever we are and share them with the local people we meet."
---
---
!steemitworldmap 3.649032 lat 98.491672 long D'Coffee With Paddy Fields View d3scr