Ghent is often overlooked by travelers, who often decide on visiting Brussels, Bruges or Antwerp. We had a choice between the capital of Belgium, Brussels and Ghent, and decided to check out Ghent. It was a great decision, as Ghent is a beautiful city with great food, great architecture, riverside views to die for, culture and loads of cool street art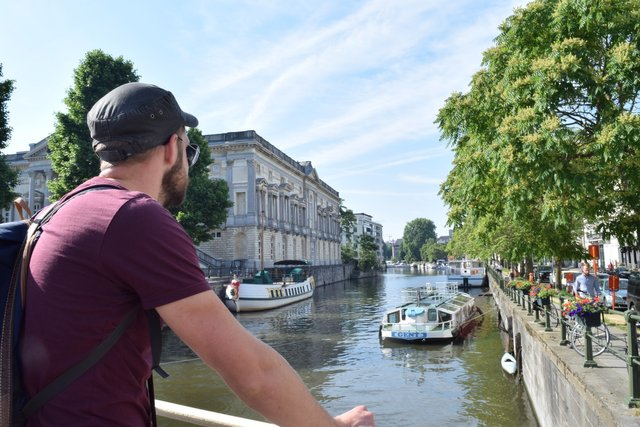 As with lots of European cities, Ghent has a river flowing through it (Lys river) which provides amazing scenery and something that can be admired for hours. Infact until looking on the map I didnt realise how long the Lys river was - it flows from Ghent in Belgium all the way to France!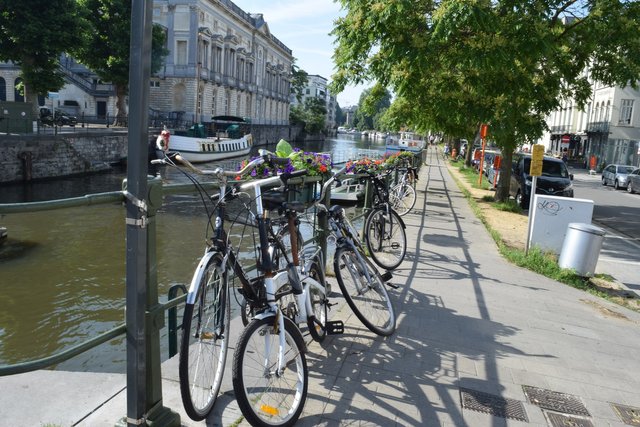 There are many bridges interconnecting the river, giving loads of opportunities to explore and enjoy the wonderful Lys river. As you can see from the pictures there are many boats along the river too, and it is possible to take tours along the river.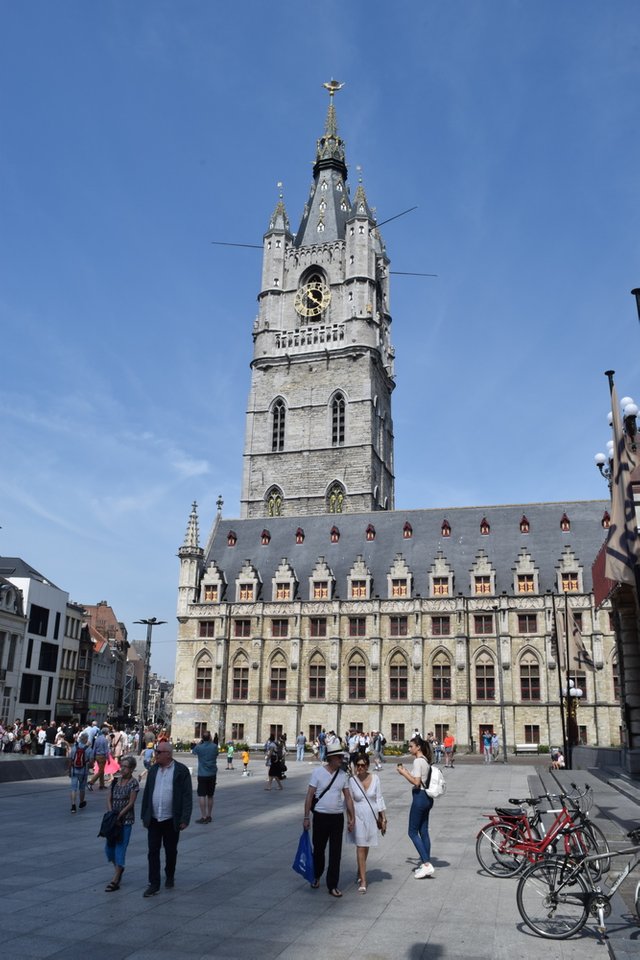 As with most European cities, Ghent has some truly amazing architecture! There was something unique about the architecture in Ghent that I could quite put my finger on.
Belfry Tower is near the centre of Ghent, and is EPIC! It is quite a bit different from other buildings I have seen around Europe, and easy to imagine how it could have been used a defense building.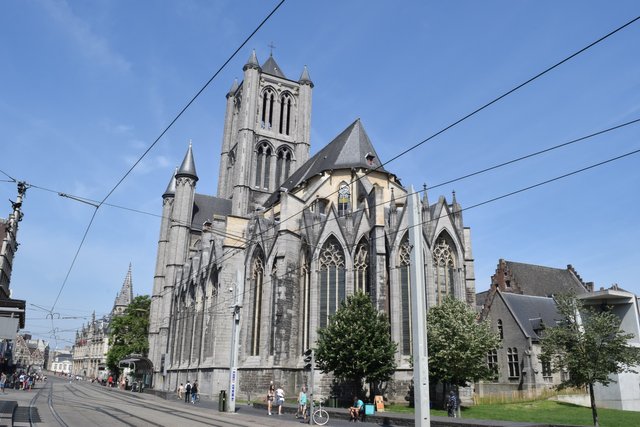 As with alot of European cities there are also Cathedrals to visit and check out - the two major ones in Ghent are Saint Nicholas Church and Saint Bravos Cathedral. These are both great examples of the unique architecture in Ghent. Saint Nicholas Church has a uniquely Gothic look to it.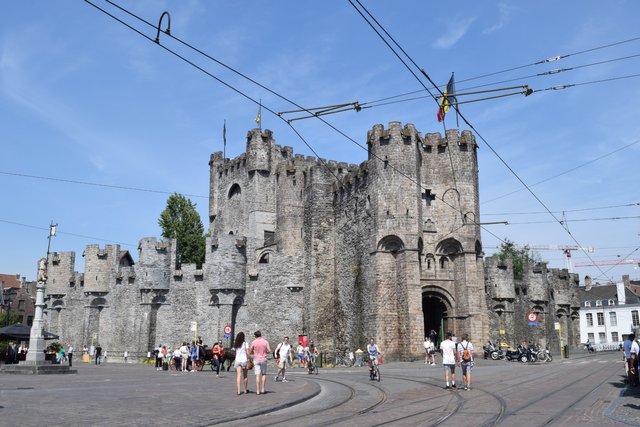 Ghent even has a castle! Gravensteen Castle is right in the heart of Ghent, which is a bit more unique, as often castles are more remote. It looks a bit out of place with all of the other architecture around, but this makes it more intriguing and interesting - I really love the design! It is possible to visit and tour the inside of the castle but we decided not to - we have seen inside enough castles.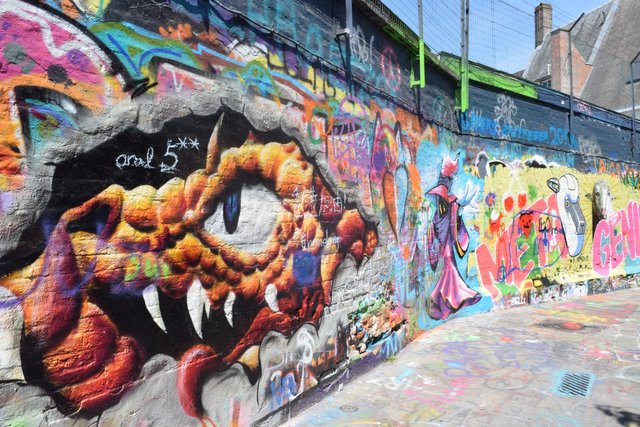 If you want to check out the street art in Ghent, then most of it is confined to a specific street called Werregarenstraat - its easy to find just search it on Google!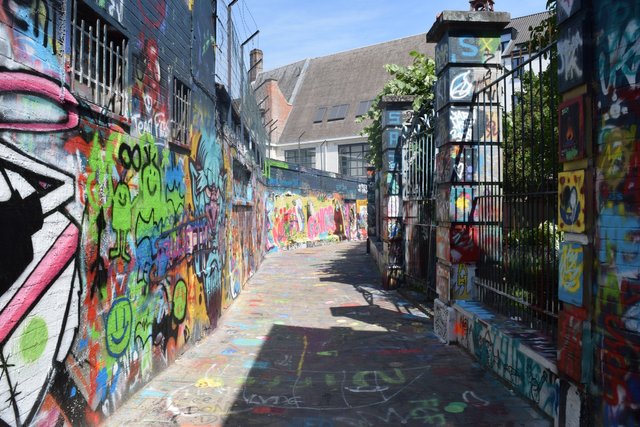 If you are a street art enthusiast like me, then it is easy to spend an hour here just slowly wandering down and checking out all the art. The more you look the more you seem to find! Luckily when we went to check it out there wasn't many people around and so we could get some great photos!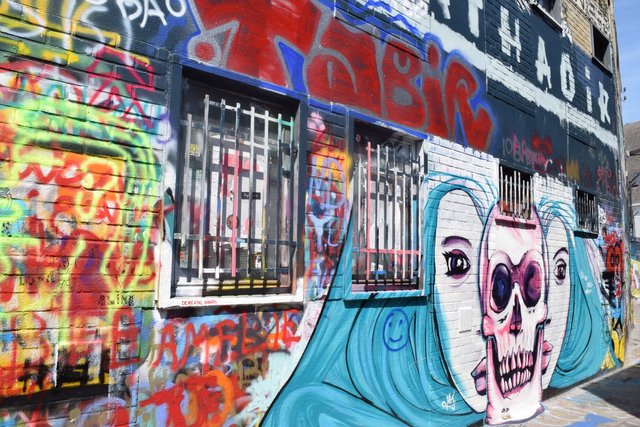 If you are into interesting markets then you will enjoy Ghent! One of the more interesting markets here is called "Bloemenmarkt" - it is essentially a massive flower market!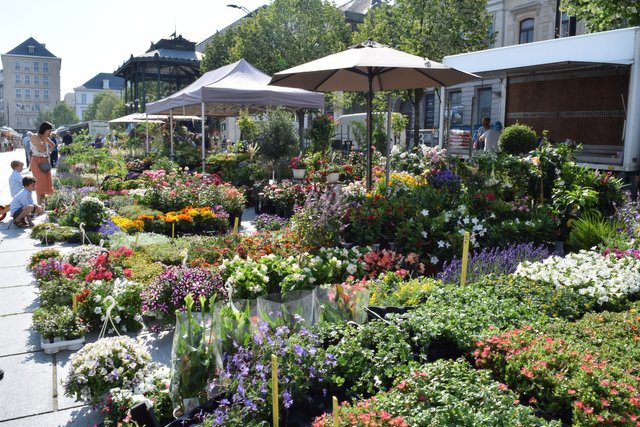 This is one of the most colorful and vibrant market I have ever been to. Every flower imaginable is here, and it was actually a lot bigger a market than I would have thought. This market is only open on Sundays from 9 - 1, so if you visit Ghent for the weekend its a good place to check out. There was also a brass band playing while we were there which was extra lucky!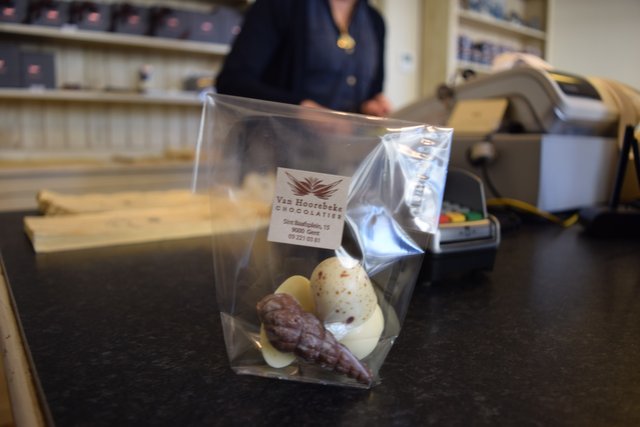 No visit to a city in Belgium would be complete without tasting some of that world famous Belgian chocolate. We went to the shop "Van Hoorebek Chocolatier" to get our fix of Belgian chocolate, and it didn't disappoint. There are many flavours to choose from and each has a unique flavour profile. It was possible to only purchase a small ammount which was great for us. The staff were really helpful, and it was overall a place I would recommend.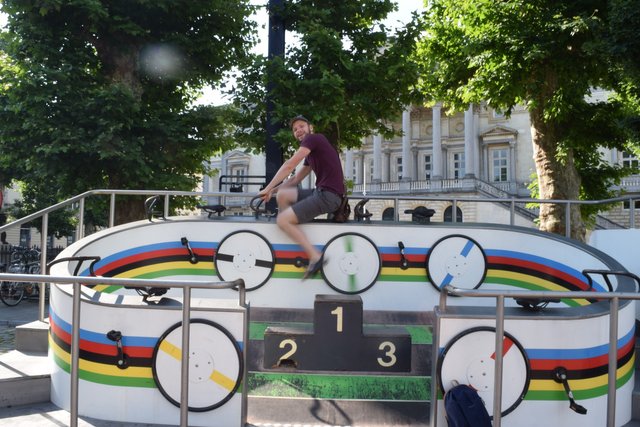 Ghent was a great place to visit and one to consider as an alternative to Brussels, Antwerp or Bruges.
All photos taken by me!
---
View this post on TravelFeed for the best experience.