Earlier this year we were lucky enough to visit two Neolithic grave sites in Ireland - Newgrange, and Knowth. Both of these are estimated to have been built around 3200BC, making them older than both the pyramids and Stonehenge! Both of these sites are protected by World Heritage, and cannot be accessed by public road - access is only by guided tour. The guided tours leave from Brú na Bóinne World Heritage Site Visitor Centre, and you can visit either Knowth, Newgrange or both.
Knowth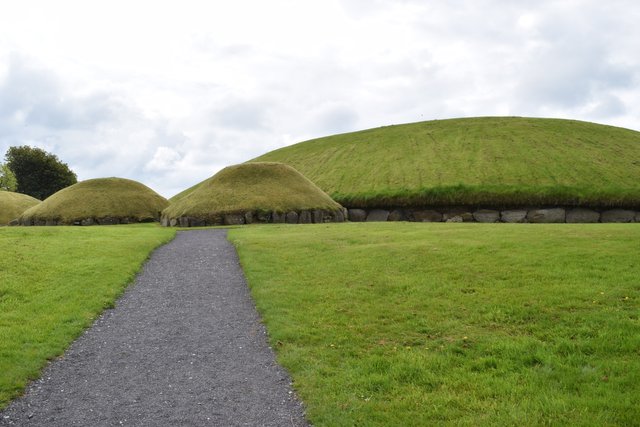 Our first stop of the day was to Knowth, and my first impression was that it looked like something out of The Hobbit! However, we had an excellent guide who explained to us that Knowth consists of one large tomb and 17 smaller tombs all thought to be from around 3200BC.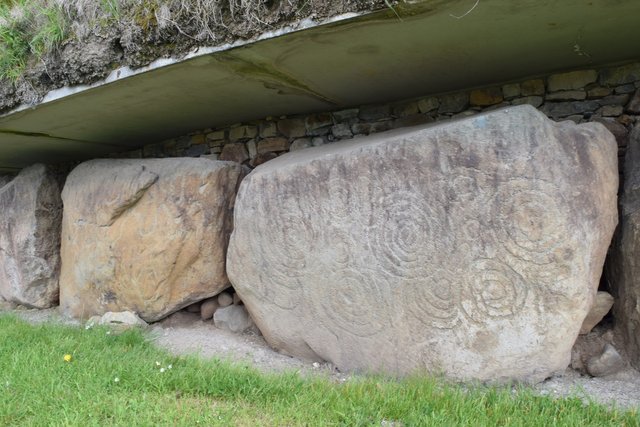 Some of the sites are surrounded by stones with various stone carvings and artwork. Although the meaning of them cannot be know for sure, the guide offered many different possibilities. It is possible that they were specifically for decorative purposes, or that they had some kind of spiritual meaning.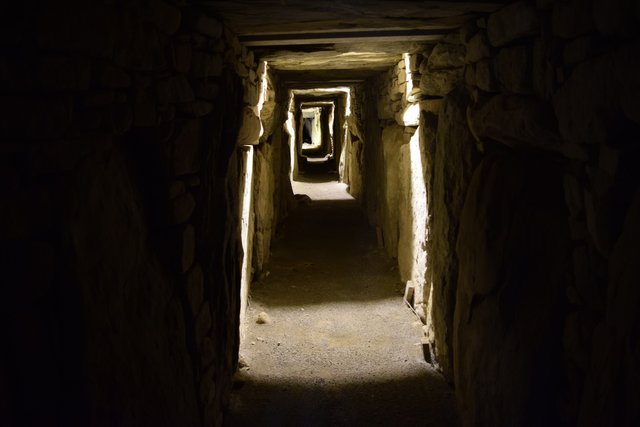 We were able to enter the largest mound and have a look briefly at the passageway - it was inedible how small and cramped it was under there! I would not recommend this if you are claustrophobic! The passages lead to a burial chamber, which we weren't able to visit as it had been deemed unsafe (due to a danger of collapsing).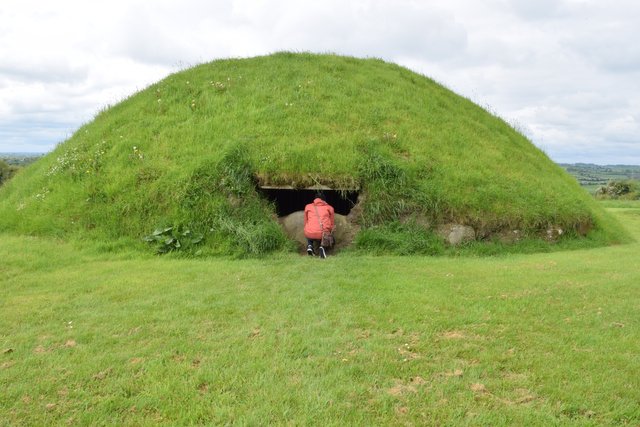 After about half an hour the guide allowed us half an hour to have a look around ourselves and take photos! It was amazing to be able to peek into the various sites and image what would have went on here all those years ago.
The guide was amazing and was happy to answer any questions that we had. The view of the surrounding countryside was amazing, and it is easy to see how Knowth would have been seen as a sacred place.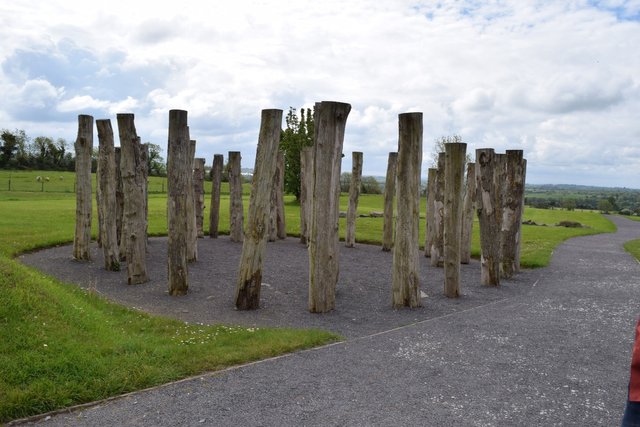 After about an hour in total at Knowth it was time to get back on the bus and make the trip to Newgrange.
Newgrange
As with Knowth, Newgrange is only accessible by guided tour, and the tour guide explains the history and significance before allowing the group to explore and take photos.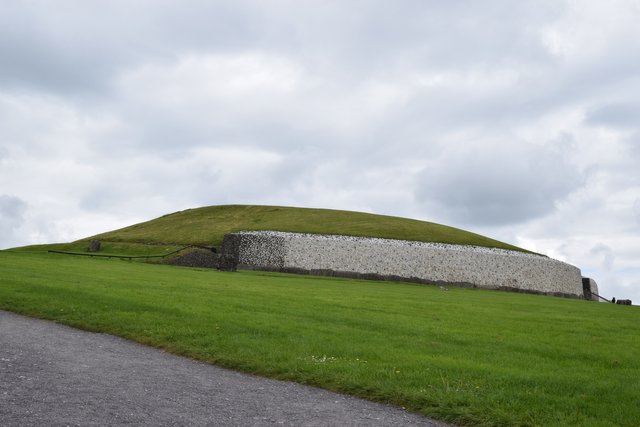 My first impression of Newgrange was how much bigger and more grand looking it was than Knowth - it seemed twice as wide as the largest mound at Knowth, and had a large and unique rock entrance.
Our guide explained to us that the entrance wasn't the original, but had been reconstructed based on archaeological work as a way to reinforce the mound. There is much debate as to whether this is how it would have looked when it was created way back in 3200BC!
Excavations over many years from archaeologists have found humans boned and remains, evidence of cremation, along with several different tools and pieces of jewelry.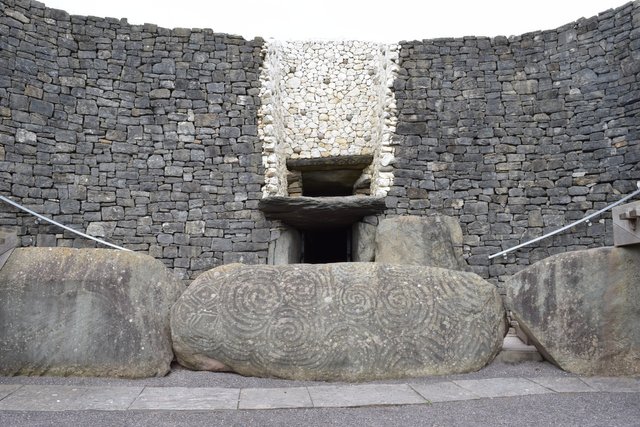 As with Knowth, Newgrange also has similar rock carvings and artwork at the entrance and also all the way around.
The entrance of Newgrange is aligned with the winter solstice, leading many to think that there is some religious significance. The guides took us inside the passageways and gave some more explanation as to how they would have been used. Inside was incredible and much bigger than I expected. The guides then treated us to a "light show" - all lights were switched off and then an artificial light shined to mimic what it would be like during the winter solstice - incredible experience!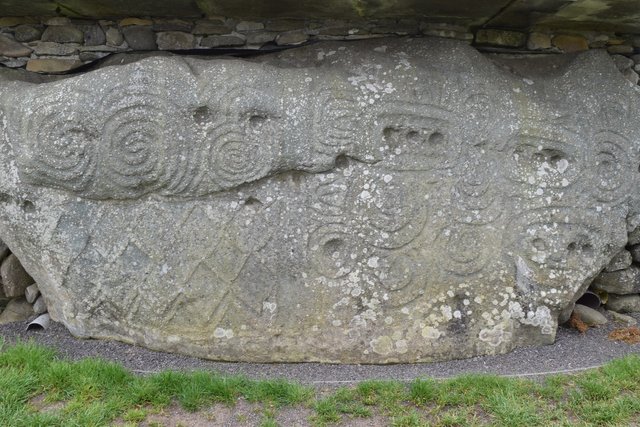 As with Knowth we were allowed about half an hour to walk around, explore and take photos. Newgrange was massive and allowed for loads of great photo opportunities.
In all the trips to both Knowth and Newgrange took around 3 hours, and was an amazing experience to see something so old, and learn about the significance. If you are in Ireland, then visiting these should be on your list of things to do!
All photos taken by me.
---
View this post on TravelFeed for the best experience.