Hello my Steemit friends!
Today I invite you to visit one of the most picturesque historical place in the heart of Ukraine. The Island of Khortytsya is considered the birthplace of the Zaporozhye Kozaks, there are also many stone monuments left here by ancestors long before the appearance of the Kozaks.
Let's Go!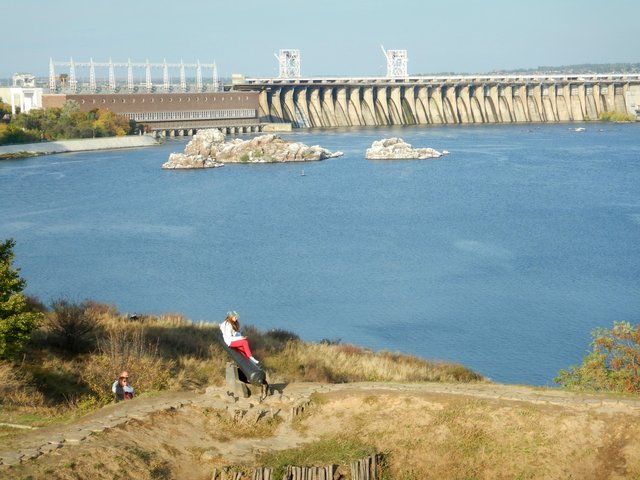 Today, the Dnipro hydroelectric power station has calmed the rapid flow of the Dnieper. Earlier, the fast rivers of the Dnieper were a serious natural fortification of the island from outside encroachments
These photos were taken by me from the roof of the Zaporizhzhya Kozaks History Museum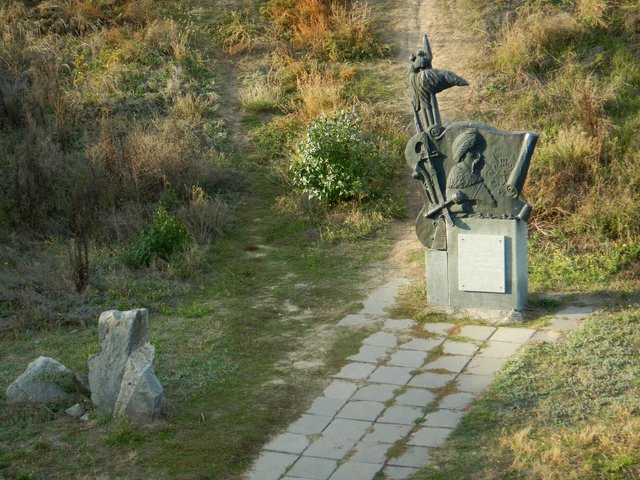 A memorial plate to the participants of the liberation war led by Bohdan Khmelnitsky
The following location is a little on the side of the museum...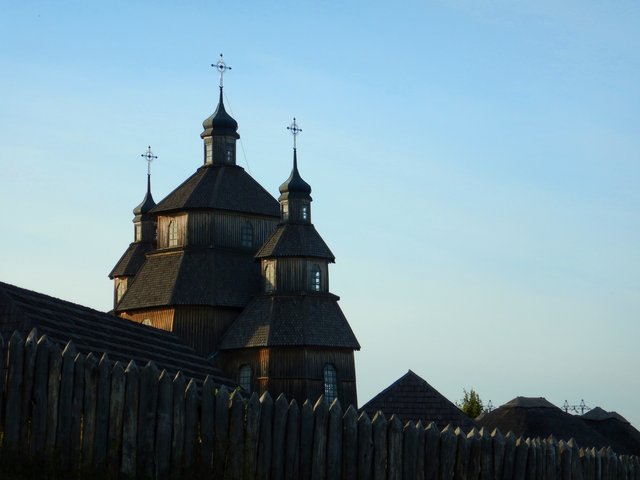 This and the next few photos show the reconstruction of Zaporozhye Sich buildings. They were built to film a historical movie, and as a result became a popular tourist mecca
This current Orthodox Holy Protection Church looks not unambiguously around pagan shrines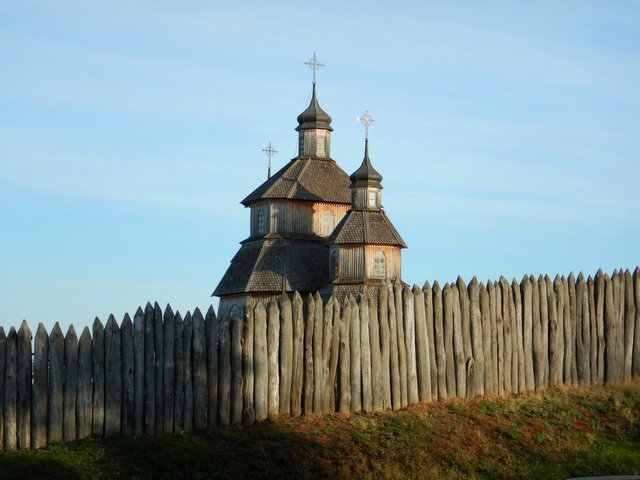 Today, local newlyweds love to celebrate weddings here.
...a series of centuries in one frame!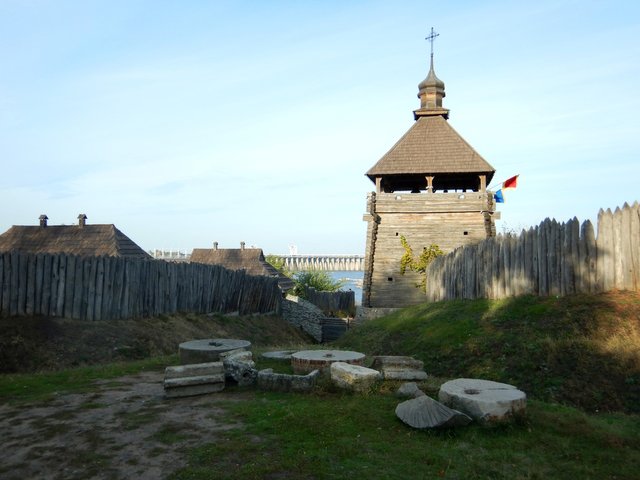 A mixture of epochs separated by a river looks interesting. There is a modern hydroelectric power station on one side of the river, and pagan shrines, memorial stones and a wooden fortress on the other ...
New one installation near the fortress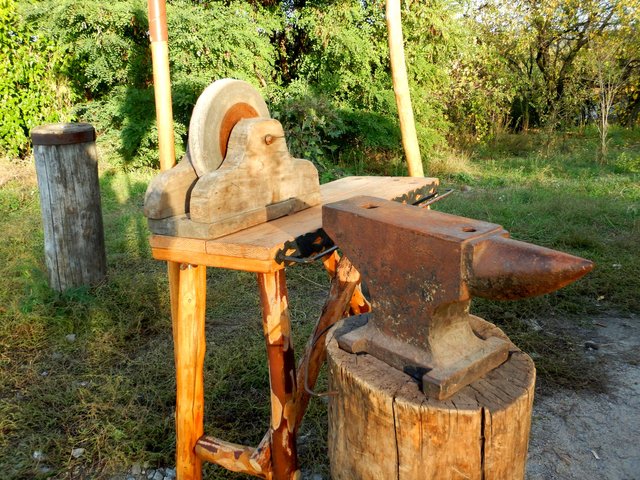 Here we can see the real anvil, which are not afraid of centuries and the old tool sharpener
The view that I chose for the cover of my publication I liked the most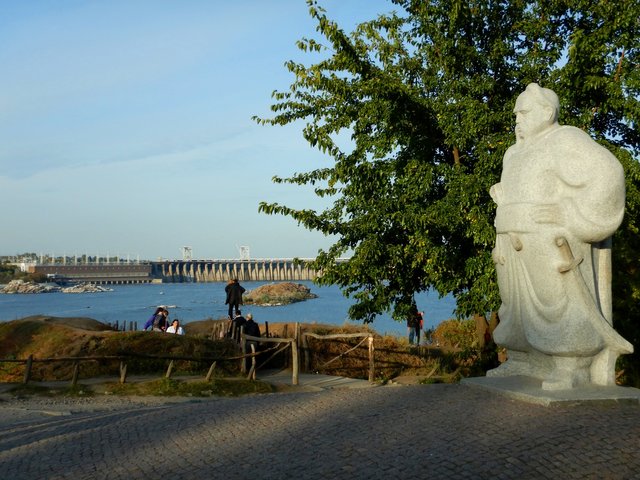 Taras Bulba on the background of the Dnieper river and the Dnipro hydroelectric power station
Camera: Nikon W300
Place: !steemitworldmap 47.856853 lat 35.075523 long d3scr
It seems like I wrote 304+ words and the checkbox about the need for a minimum of 250 words does not become active (((
Moreover, the !travelfeed.io interface does not allow me to publish my post as it is ... I'll try to save it in drafts about try again
No alas!
Apparently I'm banned on travelfeed((( I'll try a different publishing interface...
When formatting the article in another editor, I realized that the caption for the photo does not count as the text of the article, because my text was not enough.
#traveltip
---
!Earn STEEM & SBD!


https://www.minnowbooster.net



https://smartsteem.com
---

---