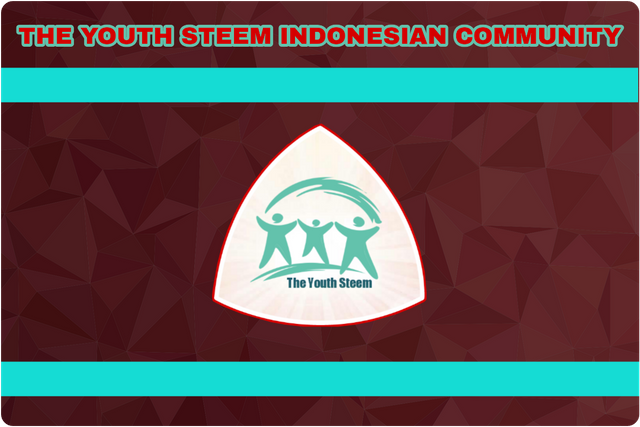 TYS Project
TYS Project stands for "The Youth Steem Indonesian Community Project". TYS Project was established in March, 2018. This community was founded on the initiative to support the growth of the Steem ecosystem in Aceh.
At first this community aimed to become a community that could provide inspiration for Acehnese youth. We have been involved in various events to promote steem in the local area. We are at the forefront of being the promoter of Steem. We have done a long journey during 2018 by participating in promo-steem activities.
We are actively participating in disseminating information about Steem Blockchain to youth in Aceh. The community is based in Aceh, Indonesia.
This time we want to be present on the Steem Blockchain by creating an @tys-project account. This account will be used for various purposes in developing the community. We want to be present to make a contribution that can have a broad impact on the development of the ecosystem Steem.
We want to open a broad community network and intend to invite several influencers to be interested in joining Steem. We will act to promote Steem through the leading Social Media network. Our team has thought about this in advance and will start now.
Vision & Mission
Vision:
"Becoming Promoter for Steem Ecosystem Growth"
Mission:
Making & empowering the community a place to accommodate the creativity of youth and community members.
Supporting young people who have talent, organization, and influencers to join Steem.
Carry out promotional activities in the local area.
Invite local influencers to join Steem.
Bringing the effects of Steem into real life.
Establish a foundation that is engaged in developing young talents, education and humanity.
Founder
@ponpase and @pojan are the core Co-Founders of this community. Both are young people who have strong fundamentals towards technological progress. They have dreams to encourage community economic growth through the base of the Steem Blockchain.
@ponpase is a law student at the Islamic Religion Institute of Lhokseumawe. He is a very active organization. Carry out education, coaching, environmental care, and social humanitarian activities. He has also been trusted to lead several organizations in his region. In Steem he is a member of the Indonesian Steemit Community. He is also a content creator for @SevenFingers. He also won several writing contests. Currently he is a pro-creator listed on the @Oracle-D project.
@pojan is a Bachelor of Electrical Engineering who currently works for a DHL company based in the region. He is a member of the Indonesian Steemit community which is also a content-creator, curator, author and editor weekly-post for SevenFingers. He is also an organizer who has been involved in several scouting events.
Both of them are also very active in participating in various promo-steem events in their region.
What We Do in Steem?
Invite & Support Influencers who join in Steem.
Campaigning the moniteze movement of social media accounts to Steemit & ActnEarn.
Support the Steem community to grow.
Create content and generate crypto in the Steem ecosystem.
Supports great and professional content creators.
Build cooperation with influencers and expand the network of colleagues for community growth.

Initial Actions
In the early stages we will support content creators connected to the ActnEarn.com Platform. @ponpase and @pojan have invested in the early stages to purchase several ACTNEARN tokens that have been used as ACTNEARN Power to support content creators. We have more than 30,000 ACTNEARN POWER that will be used wisely to support influencers and content creators on the @ActnEarn Platform.
With full consideration our team decided to support and invite the creators of #seven77 to connect to the ActnEarn platform. In addition, our team will also support content creators from Indonesia.
We have seen how Steem users are very enthusiastic about the Challenge #Seven77 campaign on Twitter. #seven77 challenge has a very large and active number of followers. @NathanMars is the leader of this great contest. He has appreciated some Steem users in return for Steem which is transferred to their Wallet.
We want to invite and support great people who participant on the challenge #seven77 through their Twitter account. We want to appreciate their great work. We want to invite them to monetize their social media accounts and connect them to Steemit and ActnEarn.
Fundamentally our team has the confidence to invite influencers and Steemit users to connect to the ActnEarn platform. We will support influencers who create great content and inspire in the ActnEarn platform.
Our team is preparing special rules to support the content creators mentioned above. Rules will be published soon by @ponpase in the near future. The latest will be published at the end of this month.
We believe that it will grow and develop in the progress of economic tokens on the Steem Blockchain network.
We have chosen @ActnEarn as the first platform to get our attention and support at this early stage. It is also possible that we will do many other things, especially to grow Steem Power in Steemit.
In the end, we hope that our community will have an impact on the Steem Blockchain network. If you consider us worthy of attention and support, then support us in various ways you can.
---
---
Delegate Steem Power
The Steem Power delegation to support our community is growing.
Your delegation will be used with wisdom to support great content creators and the growth of a more stable ecosystem.