There are many tribes, and many more may be created. Now with hive-based communities being released and unleashed, its about to get even more complicated on STEEM. We know that just having a token isn't enough, and that even a large community with a poorly designed token economics is destined to fail.
How can we choose the best way to reward our Project Builders?

UPFUNDME and the UFM token
Crowdfunding! Its all the rage around the world right now, people asking people for money. Well, asking for money is not new, the real innovation here is supposedly the ability to ask a million people for a dollar each, that sort of thing. In practice, it ends up looking quite like regular fundraising, with Kickstarter basically becoming a sales and pre-sales platform for physical and digital goods.
Raising Funds for a Big goal is one exciting aspect of what we do in UpFundMe: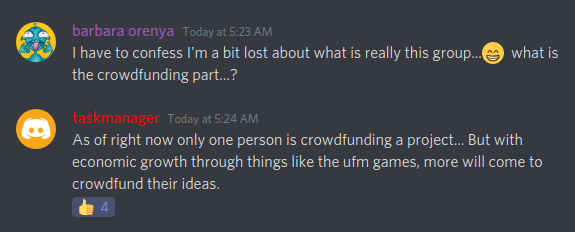 The one official Crowdfund currently taking place on UpFundMe is that of @phoenixwren - Crowdfunding a First Aid kit to be ever ready to help people in the case of emergencies! What a noble pursuit!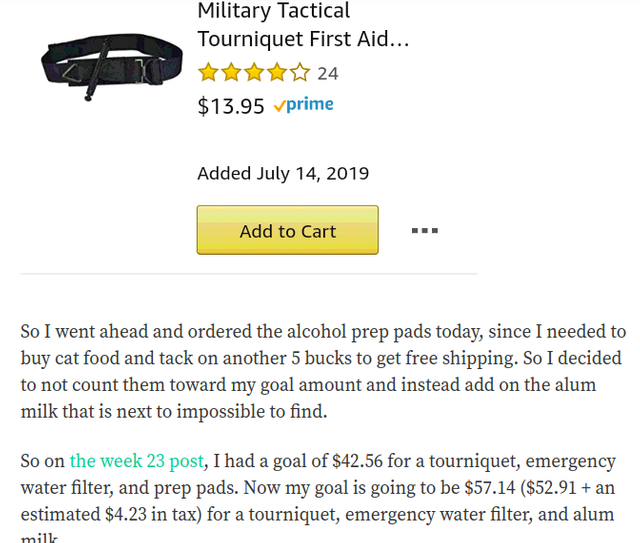 Do I need to be crowdfunding to use UFM?
Absolutely not! This is a tribe that freely admits that we are all funding our goals, however official or not! General Posting focus relieves the UFM curators from the heavy burden of determining who belongs, and rather let's us focus on if we like the post or not.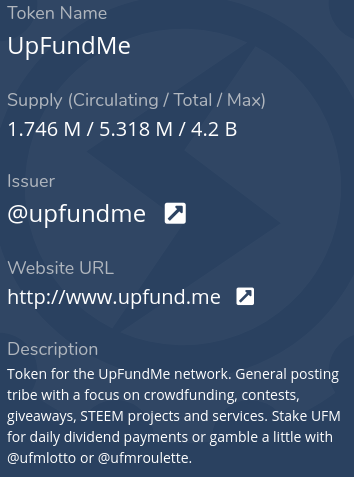 contests, giveaways, STEEM projects and services!
The games and dividends in the background....well these are just a stable foundation on which to build upon.
Staking UFM yields daily steemp and ufm token dividends, increasing our ability to meet with the liquid commitments of the fund without powering down or selling.
Is UFM related to Fundition?
UFM is a tribe, while Fundition is a platform. UFM is able to support people on any platform, including Fundition.
---
I hope this overview was enough to get you interested in the SYNERGY support offered by becoming a member of the UFM staking community. As a project that is designed to support other projects, using UFM is a no-brainer for us.
This is not advice, it is history. Do your own homework.
Posted via Steemleo