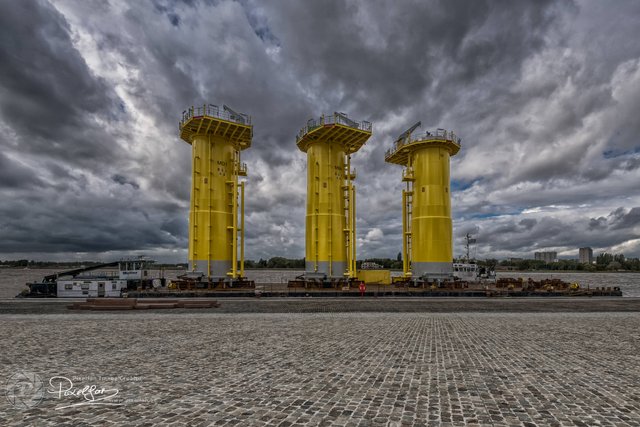 I didn't really plan to post anything today, but this evening, during our walk with the dog... I saw this.
I know, you can't call it beautiful, but it's not something that you see every day and so ... definitely worth a photo.
I have seen several ship loads pass through the Scheldt, but this?
By the way, do you know what it is? I do know... but it's more fun to make you guess… 😉
PS: Anybody else having problems using steemreply (@steemreply)? I always get the message: Reply Failed, Incomplete data or wrong format… ?

You liked this post?
Right you are 😉
Just follow me here on steemit or steempeak or neoxian.city or… whatever tribe you like 😉 ( @pixelfan ) to make sure you don't miss any new work. As you can see from my results on steemitboard, I do spend a lot of time here…
BTW: I will not ask you to upvote my posts… deep down inside you know you have to 😉
Curious to see my other work?
Although I spend most of my time on steemit, you can also find me in other places… just take your pick…






This post uses the tag #cc from @commentcoin and, if their bot works, you get 1 CC when you write a (very nice 😉) comment. Enjoy!
Posted via neoxian.city | The City of Neoxian