r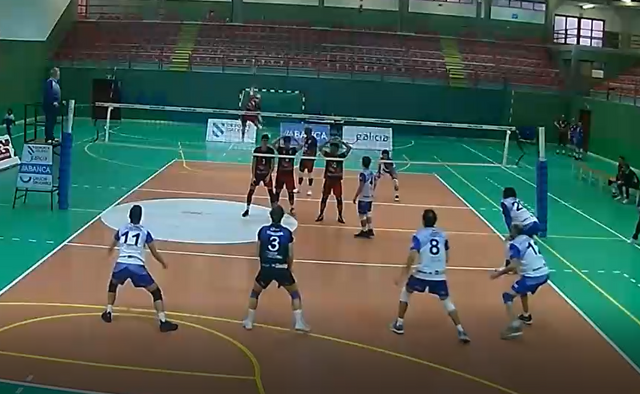 Saturday, January 25th. Municipal Pavilion Barrio de las Flores. 18:00 h
CALASANCIAS CORUÑA: Isma, Losada, Tito, Queiro, Asier, Ioritz, Hermida (initial team), Deus, Hinojosa, Junco y Pena
C.V. VIGO: Sanchez, Aba, Zarza, Ortega, Taboas, Mangual y Sienes (initial team), Lopez, Peláez and Penedo
Arabits: Barrallo and Vazquez
RESULT 3 - 1(25-18, 25-22, 25-27 and 31-29)

An extraordinary result was achieved by Calasancias Coruña in their match last Saturday in the Barrio de las Flores against C.V. Vigo, historical rival of the Coruña team which they had not been able to beat in this competition until now. In addition, to be able to defeat an opponent that was in the fourth position of the classification, the three points obtained put Calasancias Coruña out of the relegation positions, and even put them very close to other opponents to get away from the last positions.
The beginning of the match was marked by the total domination of the game by the locals, thanks to a powerful kick that prevented the Vigo's players from mounting their attacking moves. The control of the service and the few errors in the attack made Calasancias Coruña comfortably control the first set and won with a wide score. 25-18.
The second set started in the same way as the first, although the visitors began to control the local services and develop their attack, which was well neutralized by the block and the defence of La Coruña, getting again the victory in a comfortable way.
In the third set, the dynamics of the game changed completely, beginning to produce the first errors in reception and attack of Calasancias Coruña, which served to the Vigo to leave on the scoreboard until a worrying 17-12. The efficiency in the service of the premises and their success in the blockade and defence made them recover the score, until an exciting 22-22. However, the third set was decided in favour of the visitors by a tight 25-27 by two attacking errors A Coruña, preventing the end of the match by the fast track of 3-0.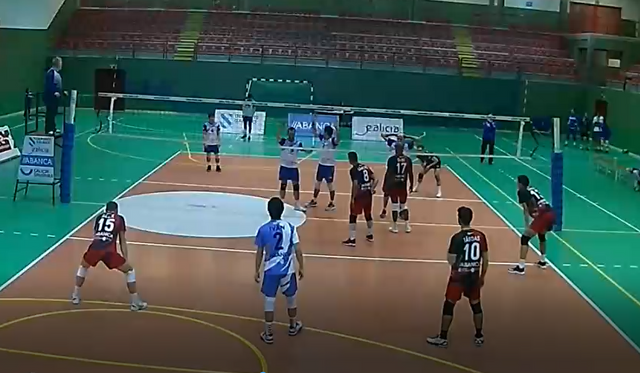 The fourth set started with very tight scores, with each team alternating depending on the team at the service, until the visiting team started to close with its blocking the attacking options of La Coruña, leaving the score with a 14-18 that made the Calasancias Coruña fear for their chances of victory. However, a change in the game of Calasancias Coruña with different alternatives of attack and defense, as well as again the success in the serve and the defensive sacrifice made the Coruñas recover the equality in the scoreboard with the 22-22, moment from which in an exciting end of the set Calasancias Coruña imposed itself to the Vigo's thanks to a good control of the game in the net.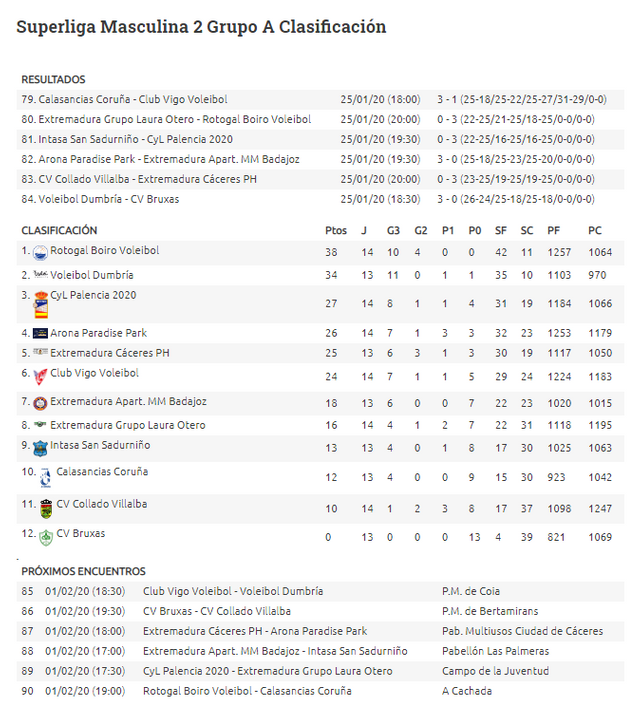 Great match of Calasancias Coruña, which faces with great morale the next Saturday's match with the leader of the competition, the Rotogal Boiro Volleyball out of the relegation places for the first time in the season.