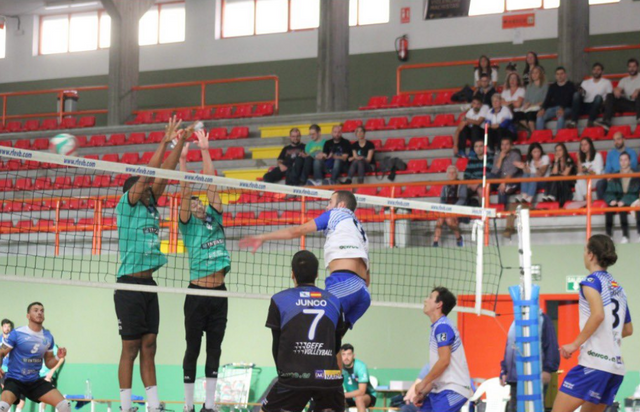 El próximo sábado 15 de febrero se disputará en el Pabellón Municipal de San Sadurniño a las 18:00 h el partido correspondiente a la jornada nº 12 de la SM2, que fue cancelado el pasado 21 de diciembre por el temporal.
Se trata de un partido de máxima rivalidad, en la que ambos equipos necesitan la victoria para alejarse de las últimas posiciones de la clasificación y afrontar con tranquilidad las restantes seis jornadas que quedan en la competición. El partido se presenta muy igualado, ya que si bien San Sadurniño cuenta en este momento con una victoria más que Calasancias Coruña, para este encuentro no podrá alinear al jugador brasileño recién fichado, al no disponer de licencia en la fecha original del encuentro. Esta circunstancia supone un aliciente para los coruñeses, que son conscientes de la importancia de este encuentro para ellos y de que el equipo local pierde poder ofensivo con la baja de su extranjero, por lo que se desplazarán con el objetivo de intentar hacerse con los tres puntos en juego.

CHRONIC MATCHDAY 12 OF THE SUPERLEAGUE 2 OF MALE VOLLEYBALL
INTASA SAN SADURNIÑO - CALASANCIAS CORUÑA
Next Saturday 15th February, the match corresponding to the 12th day of the SM2 will be played in the Municipal Pavilion of San Sadurniño at 18:00 h, which was cancelled last 21st December due to the storm.
It is a game of maximum rivalry, in which both teams need the victory to move away from the last positions of the classification and to face with tranquillity the remaining six days of the competition. The match is very close, because although San Sadurniño has at this moment one more victory than Calasancias Coruña, for this match they won't be able to line up the recently signed Brazilian player, as he didn't have a license on the original date of the match. This circumstance is an incentive for the Coruñeses, who are aware of the importance of this match for them and that the local team loses offensive power with the absence of their foreigner, so they will move with the aim of trying to get the three points at stake.