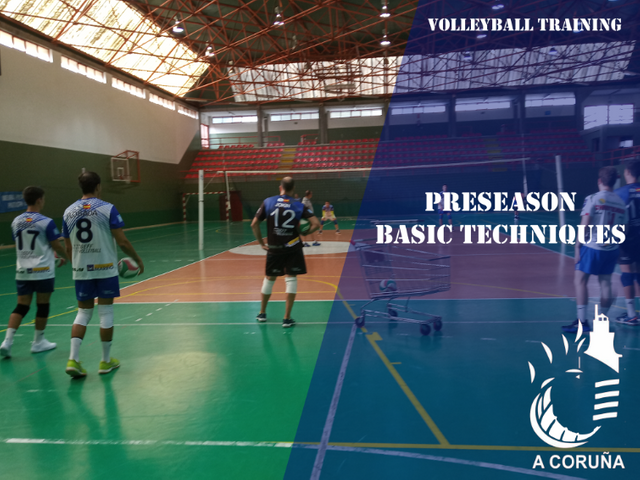 In this series of articles I try to describe some training techniques that I have used during my years as a trainer of base categories and this last year with the SM2 team of Calasancias Coruña.
These articles are not intended to give the keys to technical gestures or can provide the experience generated by a coach over time. It is only intended to give ideas to generate exercises that can be useful for other teams and help them improve their training.

Warm up
Joint warm-up and warm-up exercises are performed with some continuous running, paying attention to ankles, knees, shoulders and neck. If you have elastic bands, it would also be good to do exercises to strengthen the little hands on the shoulders.

Ball warm up.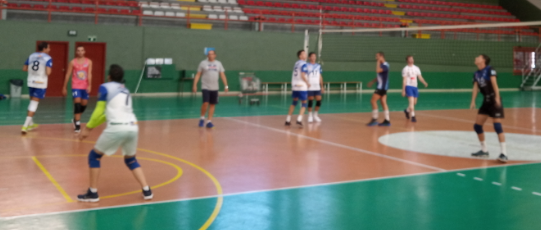 The players are placed in trios or pairs to make pitches and then touch fingers and arms. In the case of trios will be done with mobility by exchanging positions as shown in the figure.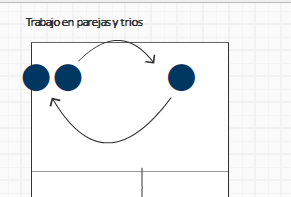 5vs5 full field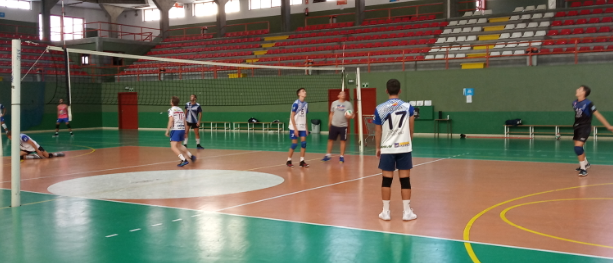 Zaguero attack and defense with double blocking of the front players. Attempt to look for continuity of the game. Look for high and separate ball for this purpose.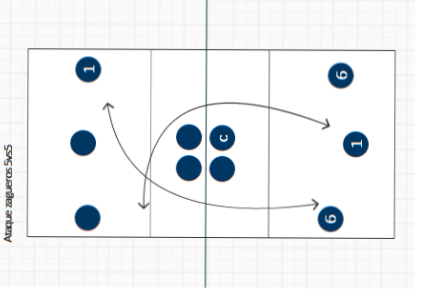 Blocking displacement of the central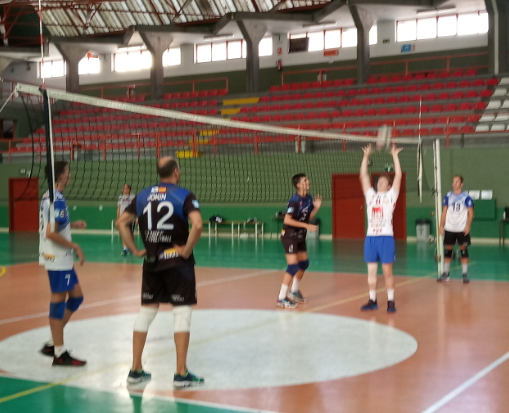 A blocking line is placed on one side of the net and on the other side two players are placed on the rods with a setter in the middle. These 3 begin to send the ball of fingers, from the setter to one of the wings and back. The block on the other side must be vascular to each side to reach the wing at the same time as the ball. The setter must try to deceive the block.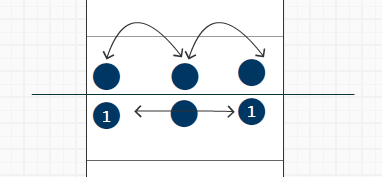 Free attack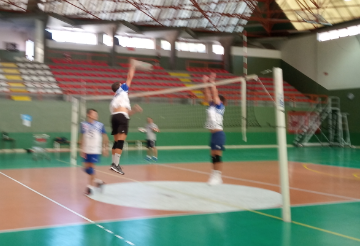 Carry out attack without blocking or with 1v1 to be interpenetrating with the setters. Start with a high attack and accelerate according to your confidence. The central defenders can start attacking also wing ball and end attacking first time attack.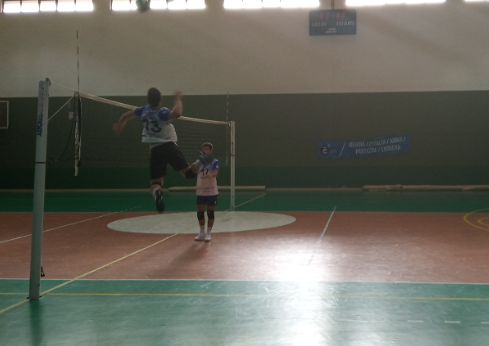 Targets should be clear line or short diagonal.

Reception and K1
Controlled serve on receivers in zone 6 and 5 mainly. After the reception the setter tries first time or second time to the 4 not receiver or to the 6 not receiver.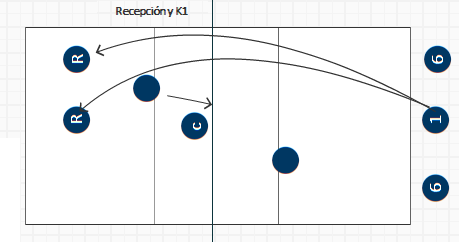 Attack on K2 ante freeball
Easy ball is thrown from one side of the field with 3 mounted attacks. On the other side there are three blocks and a player in defense 5 on which the attacks must be made.
It will be rotated testing first with the front setter and then with defender. Coming from a freeball, the game should be accelerated a lot. The first touch is very important.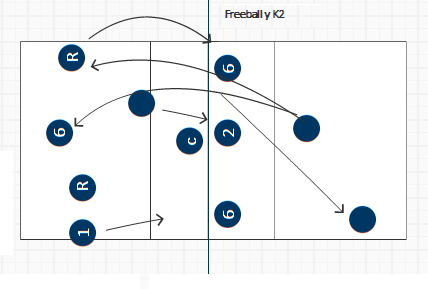 Stretching and end of training.