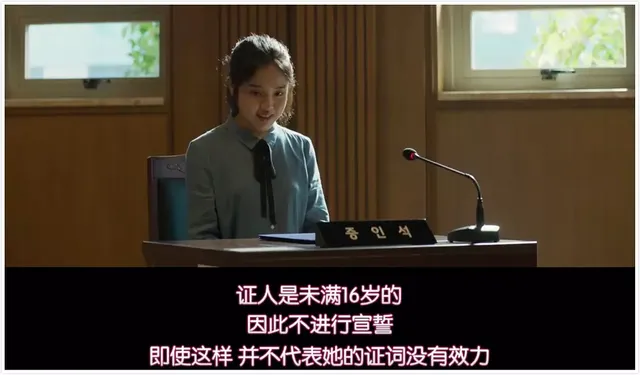 《证人》《증인》
这是一部让人感动的电影,剧情180度反转,虽然女主是自闭症患者,但却好可爱,好想捧在手里好好端详端详,然后再在她额头上亲一下。
This is a moving movie, 180 degree reversal, although the heroine is autistic, but so lovely, I really want to hold in the hands of a good look at it, and then kiss her on the forehead.
对于自闭症患者,普通人通常不了解他们,或者不愿意去了解他们,甚至是歧视,这也是为什么女主在第一次作为证人出庭时被陪审团和审判长都认为不可信任。
To people with autism, the average person often doesn't know them, or doesn't want to know them, or even discriminates against them, which is why the heroine is considered untrustworthy by both the jury and the presiding judge when she first appears as a witness.
男主是一位本分,而且满满正能量的律师,背负着父亲的债务需要偿还,又满是中年危机,本可以靠这场官司飞黄腾达,但男主善良的本性让他真心和这位自闭症女主接触沟通,在他们相识相知之后,男主违背了自己作为被告律师的职业操守,也放弃了飞黄腾达的机会,而选择首先做一位好人,自闭症女主也成为一名最有力的证人。
Men is a duty, lawyers, and full of positive energy needs with his father's debts, and is full of a mid-life crisis, could have on the lawsuit the apprentice, but men kind nature made him sincerely communicate with the Japanese contact with autism, after they acquainted, men against himself as the defendant lawyer's professional ethics, also gave up the chance of the apprentice, and choose the first be a good man, tying with autism has become a most powerful witness.
---
※ The following part is needed to put filled in and added to your text, as otherwise it will not be included later on phase II on Triple A.
※ 리뷰 하단에 다음 두가지 항목 포함 필수 (미포함 시 차후 자체사이트에 반영 안됨)
Movie URL: (
https://www.dytt8.net
)
Critic: AAA
영화 URL: (
https://www.dytt8.net
)
별점: AAA
来自于 [WhereIn Android] (http://www.wherein.io)