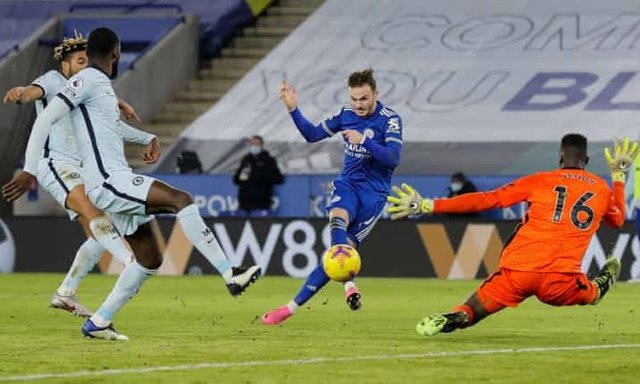 Image Source
Chelsea was Humiliated by Leicester City 0-2 at King Power Stadium in the round 19 of the English premier League game 2020/2021 season, Ndidi and Maddison are on the scoresheet for Leicester City. After the victory Leicester City claimed the top spot in the premier league. However, Chelsea has lost five matches in their last Eight game in the Premier League, winning only two and draw one which is ver bad for a team that sign that whole lot of players.
Lampard is the main problem of the team, when he took over last season he had a good performance even though he was unable to sign players he still performed so well and he was Credit for a job well done. But unfortunately when he was given a heavy bag of money to enhance the team things went wrong with him and he continued to make some stupid decisions. He started loaning out players that has been with the team for long, player that has been helping the team win.
He loaned out Ross Barkley because he needed to signed Kai Havertz but Kai Havertz has not been performing better than Barkley at Aston villa. Many loopholes in the team by the newly signed players who are yet to adapt with the playing pattern of the team. Also loaned out Reuben Loftus cheek to Fulham who is one of the best young player in Chelsea and he has been performing so well before he picked up injury in 2018, but when he his fit and back on his fit Lampard made him know he has no place in the team.
Chelsea current solution is to sack Lampard and appoint a manager that will be able to utilize this players available.