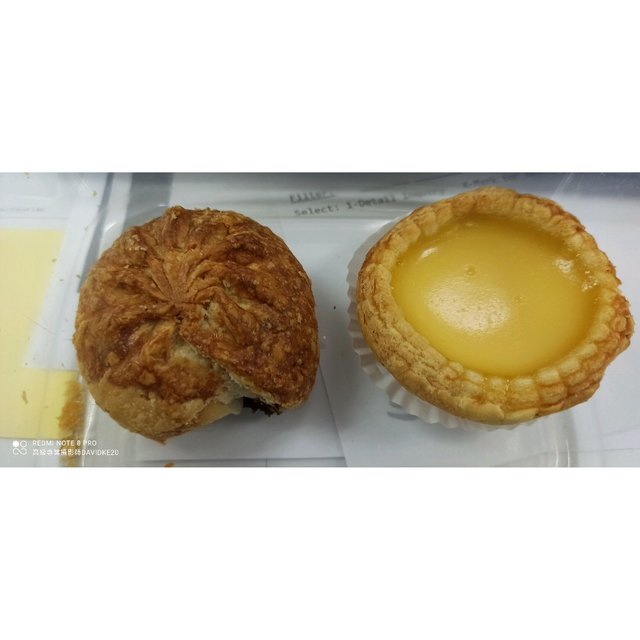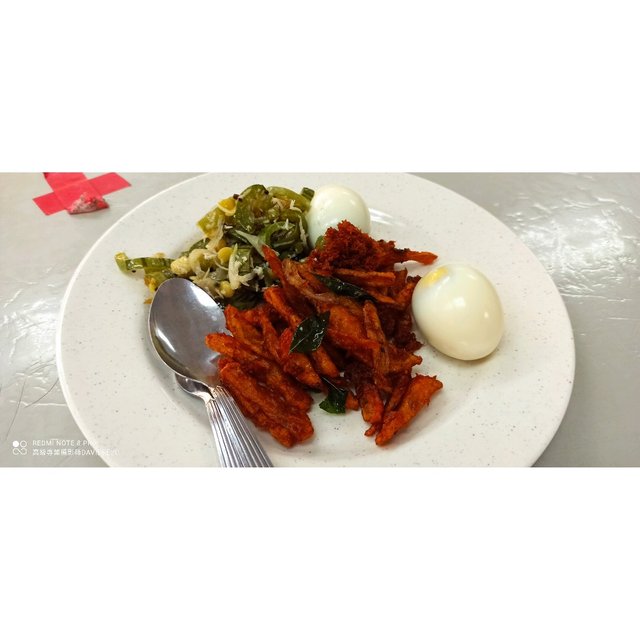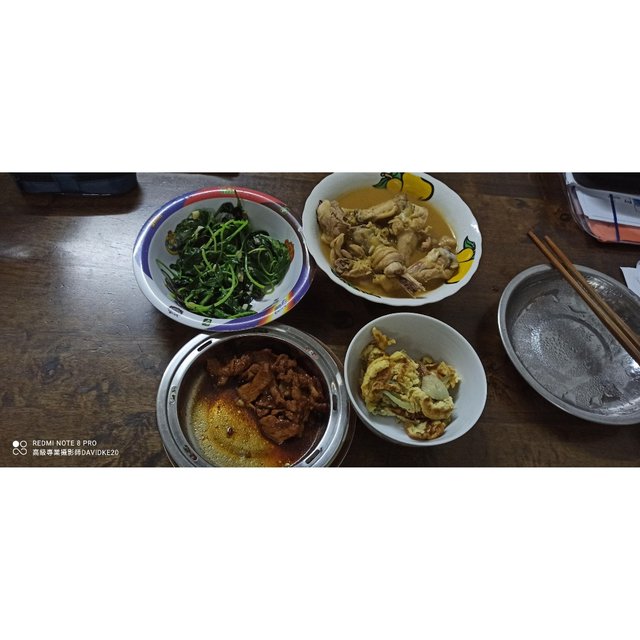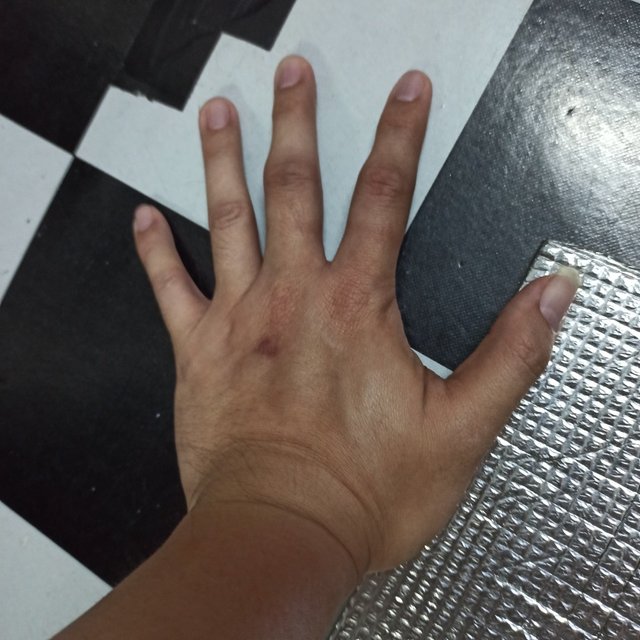 Here's my breakfast, which we bought from the bakery the night before. Not that I like to buy in bulk, but they do promotion after 8pm, so they can clear some stock to keep their pastry fresh. Buy 5 free 1 is not exactly what you'd expect on a huge discount. You're probably thinking buy 1 free 1, but that's not gonna happen because this shop is very famous.
My breakfast is an egg tart and a pork baked bun we call it "siew bao" in Cantonese. Not exactly sure where this recipe came from, but it is very famous in a town down south of peninsular Malaysia call Seremban, strategically located between Malacca and Kuala Lumpur. I used to work there for 2 years when I travel daily, and I enjoyed these buns there. Now having this, really brings me back a lot of memories.
Lunch at the canteen were rather simple. Due to right schedule at work, once again I was late for lunch menu, by the time I reach the cafeteria, there was not much choice left for me. I picked up 2 boiled eggs, some potato wages, and a little bit of fried cucumber. Yes, you heard me right, they even manage to fry the cucumber. isn't it amazing?
Skip the dinner photo for now, I did took a photo after my workout. The reason the photo sequenced were messed up because the workout app store photos in a different folder. I have rebooted my workout routine, but started small with knee to chest quick workout. On surface, my hand already fully recovered, but once I put my hands on the floor and putting weight on the palm, and pain started eating into my brain with every movement. By 8 rep, in already shaking, nevertheless finishes the whole 0 reps.
Dinner was rather simple, the simmer pork is a little bit bitter. Not exactly sure if it was cause by the fried garlic, or the pork itself. And then, coming together is onion omelet eggs, spinach and a bowl of rice wine chicken soup. Absolutely amazing.
[WhereIn Android] (http://www.wherein.io)