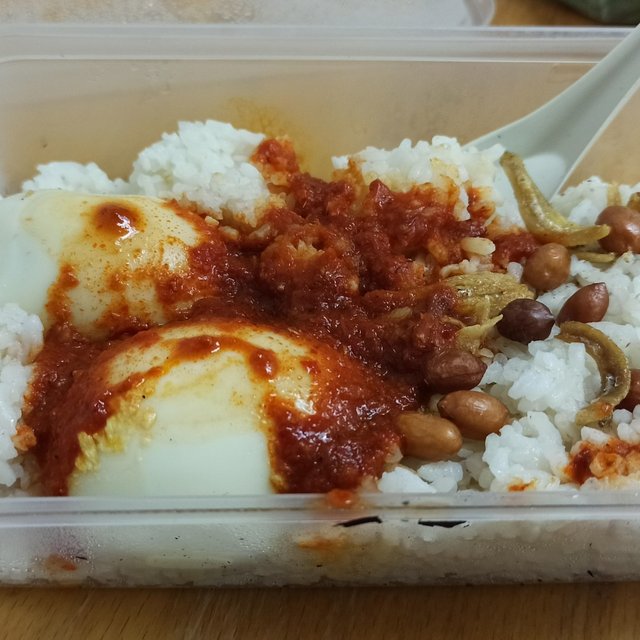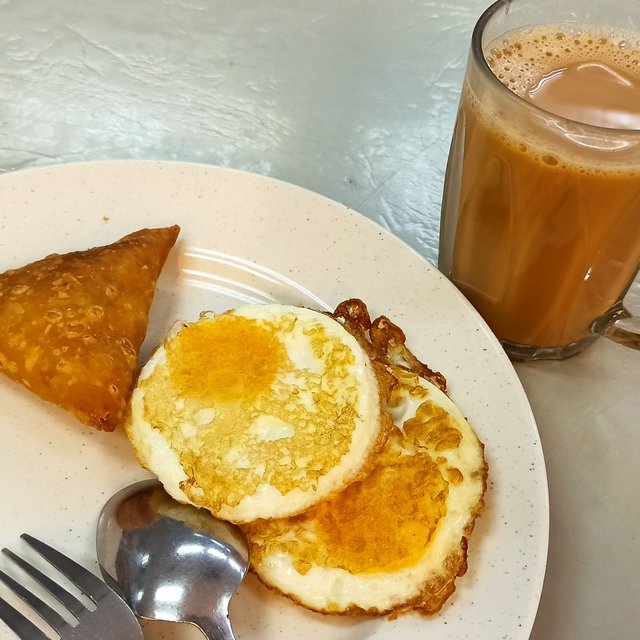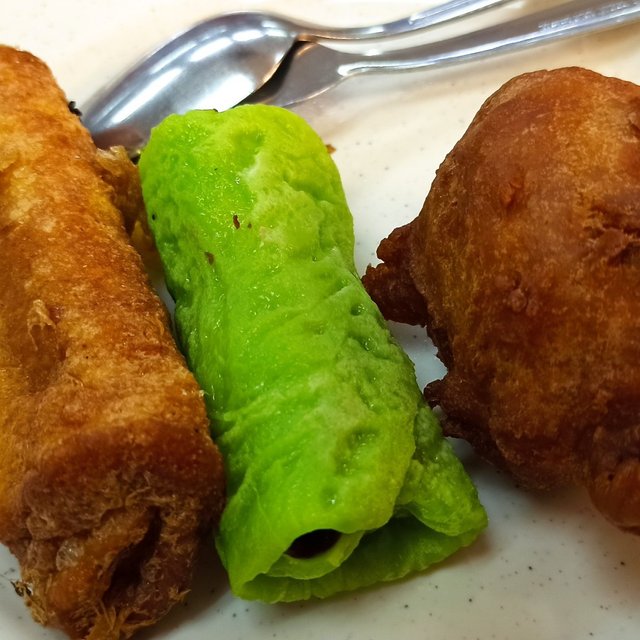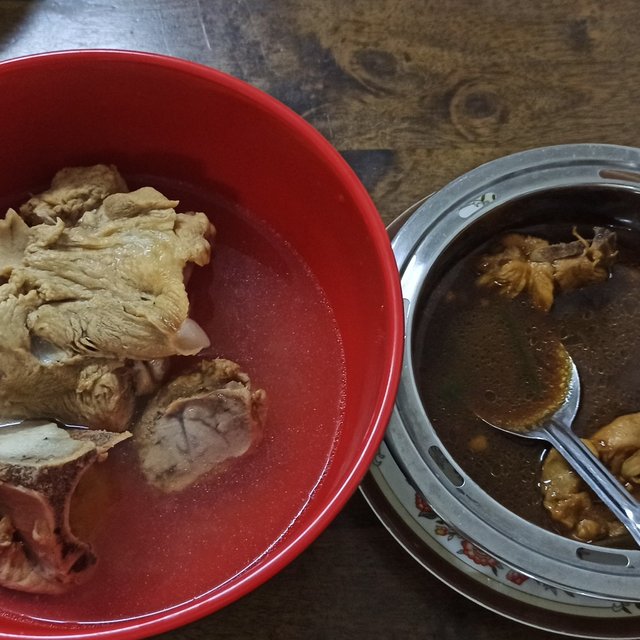 Tuesday is usually a busier day between the week. The main reason for the busy is due to morning arrangement with the family. Since the home minister need to attend her business network meeting, so naturally I will have to send both the kids to school all by myself despite their schools far apart and not on the way to my work place.
Usually, I don't even have time for breakfast on any Tuesday because by the time I reach office, it will be either slightly late or even if I'm not, will be just on time make it to the office without having to look at my boss's frown face. But this Tuesday is different. It's warm, warm from the heart. The colleague seating next to me, so happen to be my manager bought me breakfast. She was saying she reached the office very early, so she went out for breakfast at one of the restaurant which we don't normally drive there. Come on let's face it, finding parking spot is harder than prison break I think. She bought me Nasi Lemak(coconut steamed rice) for my breakfast. It tasted marvelous and I felt grateful that she got me something to eat.
The steamed rice was filling and it fill my stomach the whole day until evening, I still don't feel like eating much. I got myself 2 fried egg, a piece of samosa(potato wrap) and a cup of milk tea without sugar. Whilst I was eating, suddenly the chef brought out even more goodies from the kitchen. Naturally, I turn back and picked up a piece of banana ball, folded french toast with sausage, and a piece of coconut shave wrap.
After I reached home, I didn't went back home immediately. We have another car which recently changed engine, but the document not ready yet, so the car was parked until we get it endorse. I use the spare key to start the car and drove it a little so to keep the battery charger, and after that I went home for some soup and some simmer chicken for dinner.
[WhereIn Android] (http://www.wherein.io)