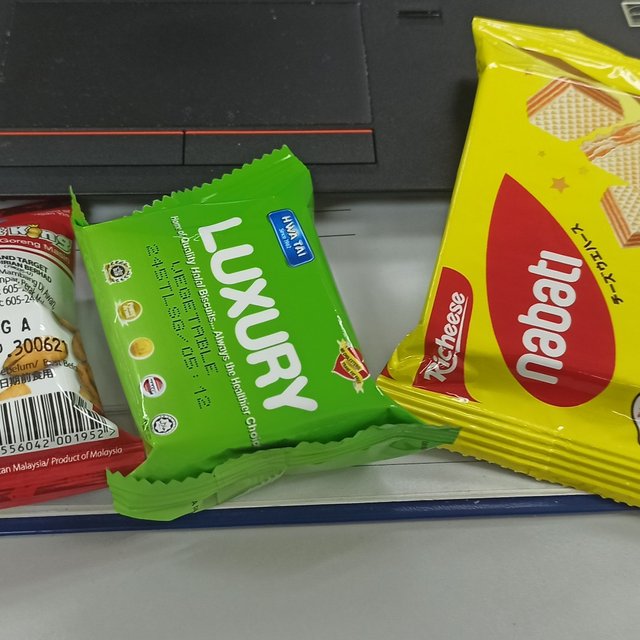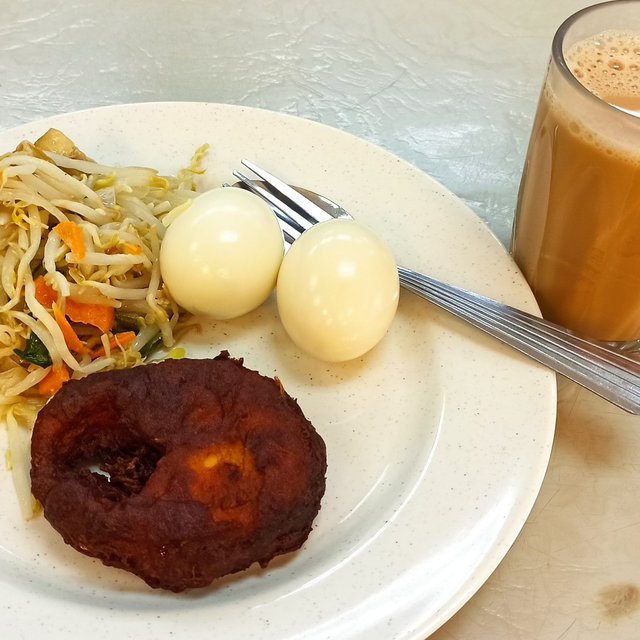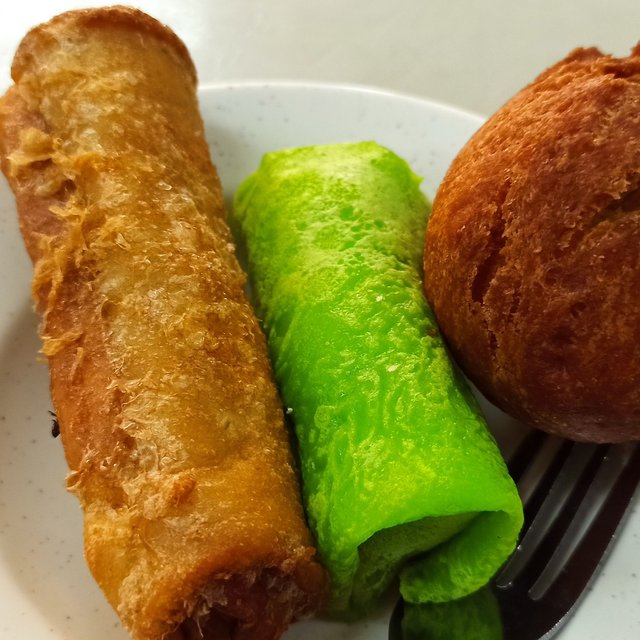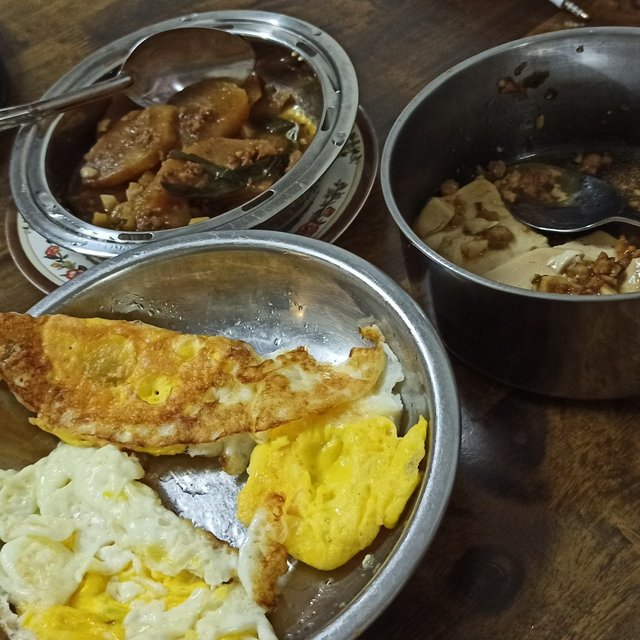 Not quite what you would expect to be a super diary. This is one of the day I have very little to talk about.
Breakfast was not a realeal, I took a huge cup of vege juice at home, by 11am k already statted to feel hungry, so I found some biscuits and munch it off.
By lunch hour, i feel like need to put something light as I don't really feel like eating. Over the weekend I've been eating too much and my stomach felt really not easy. I had two eggs, a little bit of bean sprout, and a piece of fried red snapper. Don't ask me how it was, because it doesn't.
It wasn't my intention to go for a spontaneous tea break, but may be due to the small portion of punch, I got very hungry just before finish work. That was like 5 in the evening, I headed to the cafeteria again, ordered some snack. A piece of French toast, a piece of coconut snack and a piece of banana ball they call it chekodok. Lightly salted, lightly sweet, and very filling because it was made of flour dough.
Dinner was on time, as wife came back from appointment as she fried some eggs, some potato and a little bit of tofu. Hasn't take rice at all, but after that me and the wife had a blast whacking mooncakes, which they're so high calories, once again I spoilt the whole day diet plan.
[WhereIn Android] (http://www.wherein.io)