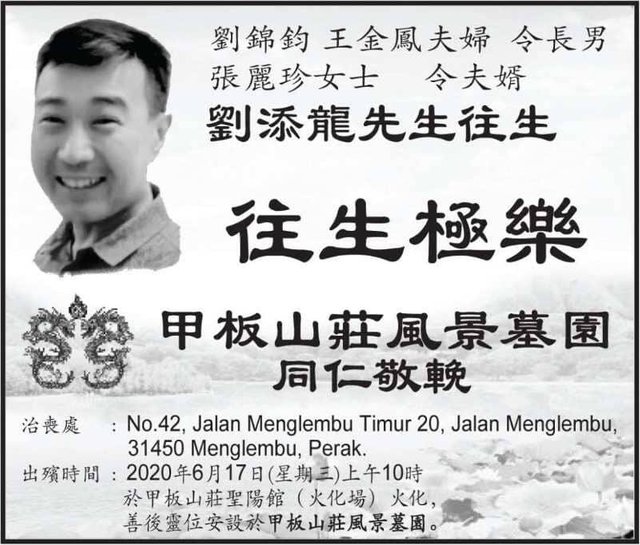 今天我刚好收到消息,与我童年的同校的同学因癌症复发而过世了。
人生就是那么地依稀;除了神,天命,谁能预测您的寿命?
半世都还没到,就被逼缩短人生之道了。
Life is never certain when you come to think of it. You'll never know when is your last day in Earth except Almighty.
My friend fought a good fight, but most unfortunate that he won't be able to see his kids graduate and settle down. He won't be able to hold his wife's hand when they both are all in grey hair.
It is observed by psalmists in the bible that the average lifespan is about 70-80, for anyone who lives beyond 70 is considered a blessing.
Farewell old friend. We were blessed to have met you again during our alumni in 2017 after decades since graduation, we pray for peace for your family.
[WhereIn Android] (http://www.wherein.io)