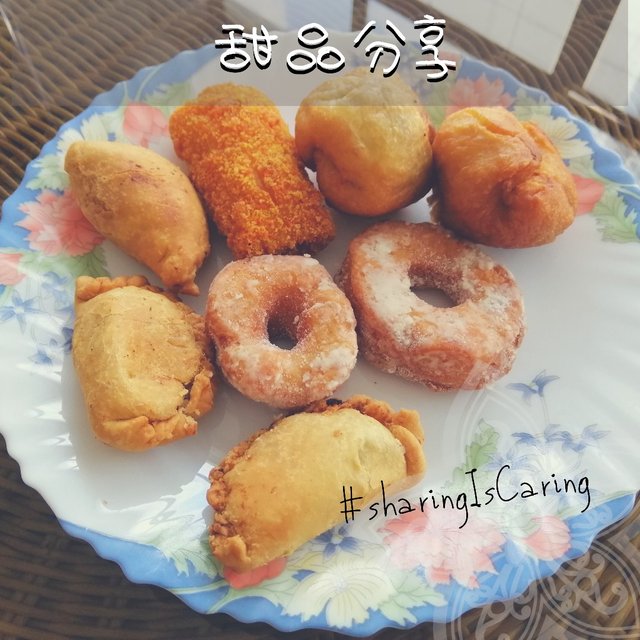 做人真的不要太过计较。
钱如果不好好掌管,尤其是不被它容纳自己的心,大多数我所看的到的人生结果,都是不好过。
就这碟小食甜品,虽然不是百分百专业制作的,也只是试食品,但是这是一个身属没什么家宝的清洁小阿姨,看到我们连平时吃饭时间都没有的工员们,真诚在家煮了这些和我们分享。
反而,我认识的薪水过万的姑娘们,大屋亮车好朗,就是因为MCO屏命赚钱养车养毫屋连陪妈都没有,时时慢肚不顺大赫大骂的,工员们薪水扣尽但还是需求产品及时交货, 搞到天天和好郎争辩, 又何苦呢?
Sometimes simplicity brings so much more joy to one self, and sharing brings even more happiness and reduce stress despite there isn't much in the pocket. This was what the kakak has taught many of us in the office; it doesn't take a lot to be kind and generous; and even if the kuih-muih were not perfect, we still enjoyed because it was from her gentle heart.
The other person is someone real, but I prefer not to reveal names and point fingers because this is becoming very common among (self absorbed) money chasers happening in my own community.
The sad but hard truth.
Fighting all the time to be ahead of everyone else can be so tiring, while enjoying the tiny little things in life brings much serene in life.
[WhereIn Android] (http://www.wherein.io)