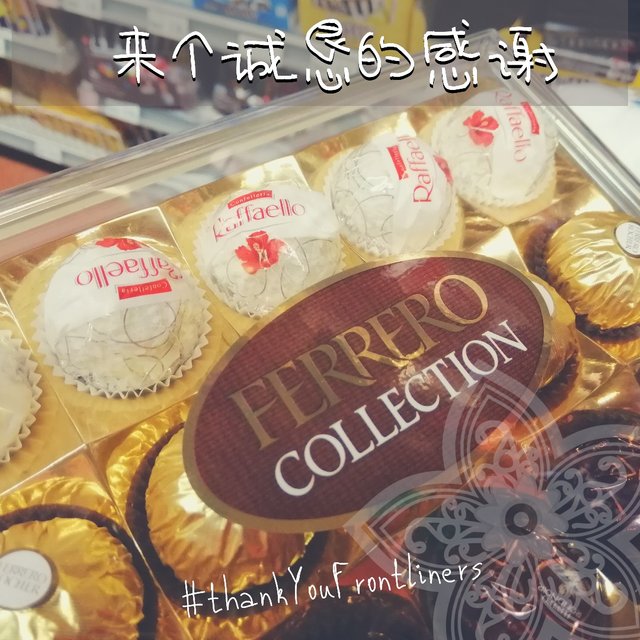 和哥哥还有孩子们一点一滴储蓄下来的领用钱,连自己平时都不舍得买来食的贵重巧克力,我们一家因为了解护士们自从爸爸在ICU 内,也了解我得往两个医院奔跑,不断24/7看顾着爸爸,决心买了两盒来答谢护士们。
爸爸还是有点内胀出血但是医生说暂时别动伤口,让血继续慢慢地流出袋子里,可能应为爸爸已经接近80大寿,康复的时间可能比较慢。
好的是,医生准许爸爸留院21天,就让专业人士好好照顾他吧。别干扰。
We wanted to get the biggest one but unfortunately the expiry date was too close to the end of this month, and there wasn't any discount either, and it doesn't look nice.
So we decided to get multi flavoured for both day shift and night shift team for them to enjoy.
They looked 😌 when they received it, knowing their aching feet and bodies running up and down tending other patients weren't gone unnoticed.
These nurses have to brave themselves to tackle all kinds of daunting tasks. Sometimes they get beaten and kicked due to uncooperative patients. They get shout at by family members who doesn't want to spend extra for private hospitals but still expected 5 star treatments for their love ones.
I totally salute them for their sacrifice.
We didn't have enough to get another set for the ICU team. Hopefully by the end of the month we will have some extra saved up.
[WhereIn Android] (http://www.wherein.io)