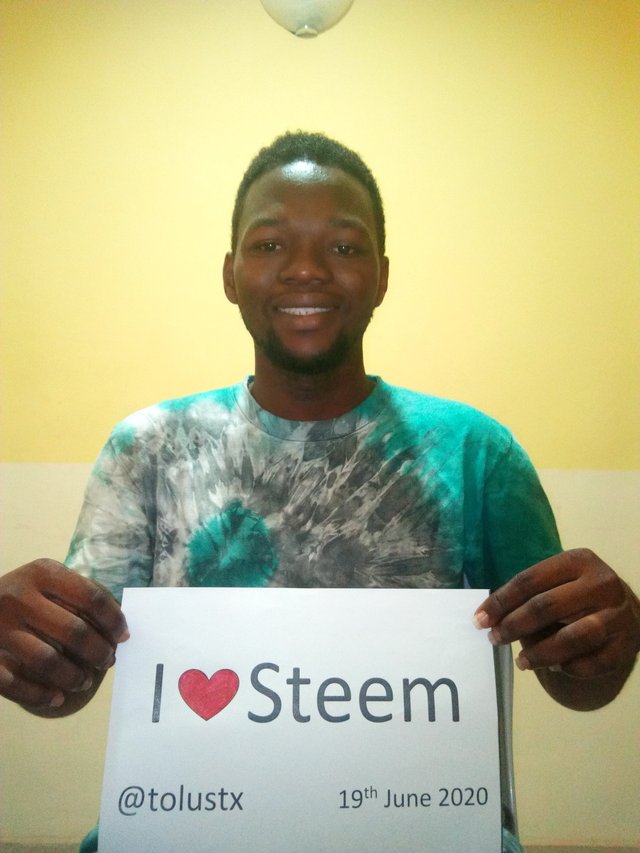 Good day steem community and all #wherein community members. I am joining the #ilovesteem campaign, and I will tell you one reason why I love steem.
---
Steem Gave Me Hope
My first introduction to the crypto space was when I fell for ponzi schemes trading with bitcoin. Back then in 2026/2017, I lost a lot of my savings to these schemes, but steem saved me.
First if all, steem provided a platform where I could earn income without any financial investment. I was sceptical at the beginning, because it was too good to be true, but since I had nothing to lose I decided to give it a shot.
Being from a developing nation, the little earnings I make on steemit goes a long way in complementing my financial obligations. For the reason, I openly declare my love for steem.
I ❤ steem
---
Many thanks to the supporters of this wonderful campaign - @wherein and @stephenkendal.
I am...

[WhereIn Android] (http://www.wherein.io)