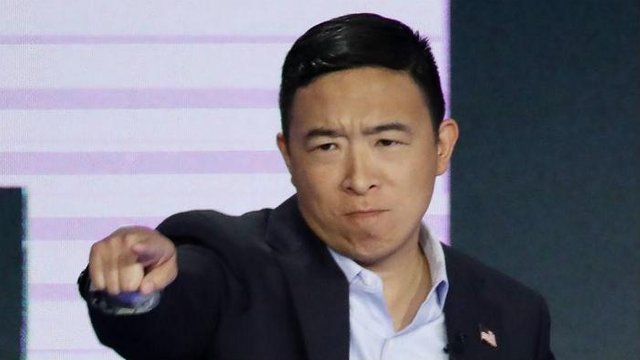 Source

Andrew Yang and the Dream of Immigrants

As time goes by and 2020 approaches, it is normal for moods to grow among Democratic Party voters. The eyes have turned to see figures that in the past were not so visible, as is the case of Andrew Yang, who, without detracting from the other opponents, has known not only to excel but also to position himself with a voice of his own and interesting within the set of candidates. For a man of Asian descent and at a time when the anti-immigration issue occupies the whole world, Andrew Yang sees himself as a strong and intelligent opponent.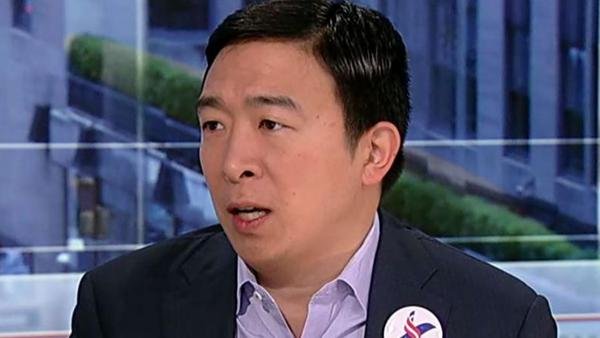 Source
It is no secret to anyone that the United States has always been involved in periods of discrimination and racism, which has led to unnecessary, terrible confrontations and exclusions. It must also be said that Donald Trump has been a president who has known how to exploit this issue and has managed, with his speech and actions, to stir up resentment, exclusion and fanaticism against immigrants, for example. There is the famous wall that he plans to build on the border with Mexico and that would mean a symbol of rejection against the Aztec country and Latin Americans. His discourse against immigrants, it must be said, has its defenders, but also its opponents.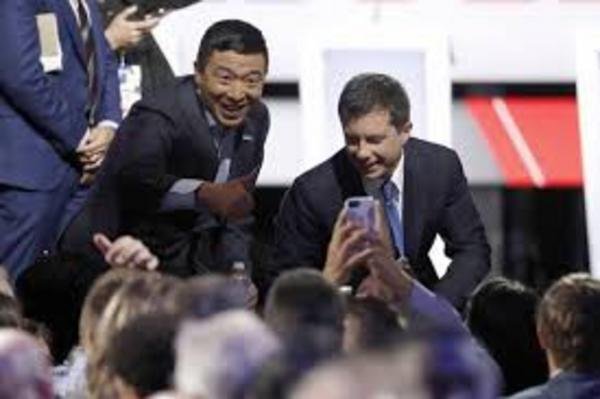 Source
In my previous post, I was telling them about Andrew Yang's parents, who came to the U.S. to study and fulfill their dreams. Andrew has said that his father was born and grew up on a peanut farm in Asia and in a debate, the candidate took the floor, and in the midst of applause that made the skin of viewers and attendees stand up, he said: "If we look at our history, at least half of the top five hundred companies were founded by immigrants or children of immigrants and the rates of business formation are much higher in immigrant communities. We have to tell Americans that immigrants are good for the economy and social dynamism.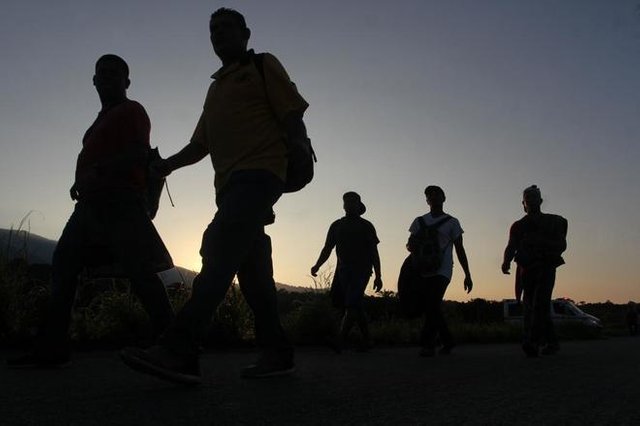 Source
While Andrew Yang is not the only son of an immigrant in the race for the presidency of the United States, he is one of the dissenting voices in the anti-immigrant discourse. Pete Buttigieg, for example, is the only son of a Maltese and an American. Julian Castro's grandmother came from Mexico. Kamala Harris is the daughter of an Indian woman and a Jamaican, and even Bernie Sander himself is the son of a Polish Jewish father and mother of Jews emigrated from Poland and Russia.
Source
Among the things Yang supports is increasing the guest worker program and seeking a path to citizenship for millions of undocumented immigrants in the country. It opposes mass deportations and advocates passage of the DREAM Act for the children of undocumented immigrants. Yang has said that deporting more than 11 million undocumented immigrants is technically impossible and the financial and social cost is very high. That's why Andrew Yang proposes an avenue of documentation for people with no criminal history.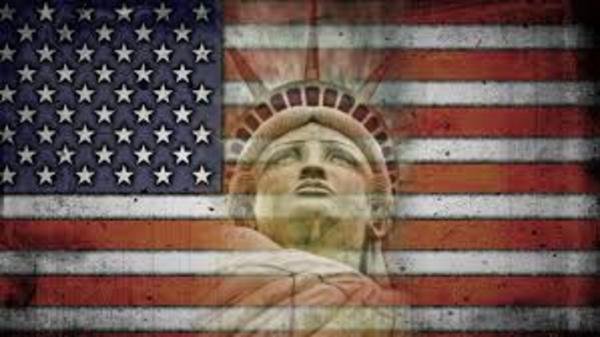 Source
On one occasion, the candidate said: "I am going to return the level of legal immigration to the point where it was with the Obama-Biden administration. I think we should compete for talent and I am the opposite of Donald Trump in many ways. He says to build a wall I want to tell immigrants to come to the United States because if they come here their son or daughter can be a candidate for the presidency of the United States," he said emphatically.
Regardless of the outcome of these elections, what is clear is that migration is an issue that is on the table. A place that sells the idea of the American dream and where everyone has rights, cannot close the doors to those who want to fight to achieve their dreams.

And Andrew Yang's dream is to become president.