Happy New Year everyone! How was your first day of 2020? Mine was fabulous that I spent the whole day with my family and it was started with a brunch at the Wooloomooloo cafe, an Australian cafe on Xinyi road of Taipei.
Let's see what we had and the ambience of the place now!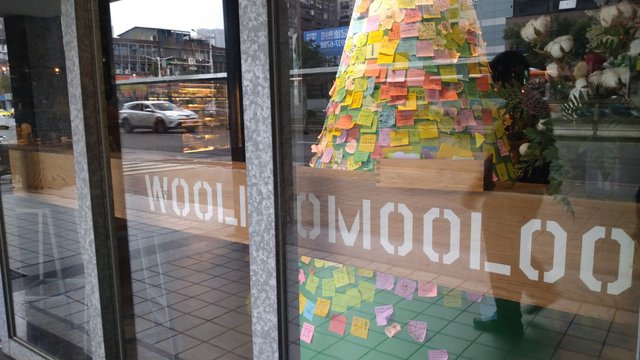 A Christmas Tree like cone which has tons of people's wishes on post-it on it ...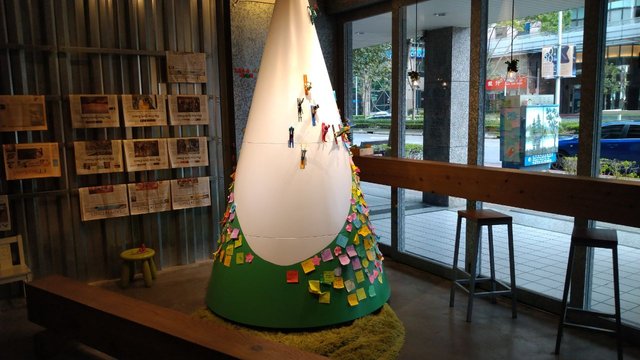 Very spacious and cosy which is rare at this central part of Taipei...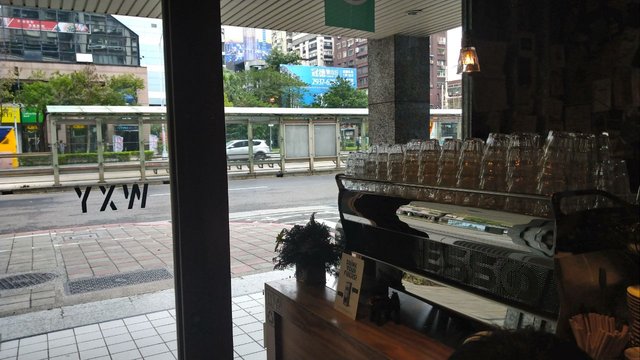 Woooood is the main material for interior design of this Australian cafe.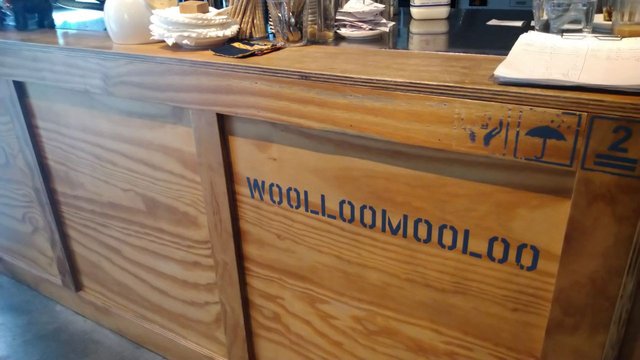 Even breads look like wooden... lol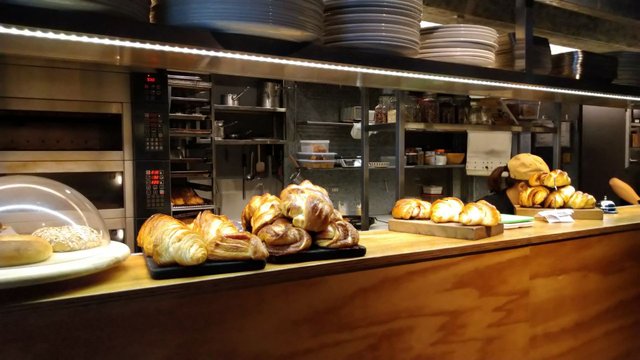 Lots of seats around big tables on the second floor. They also have balcony seats, not for smokers though.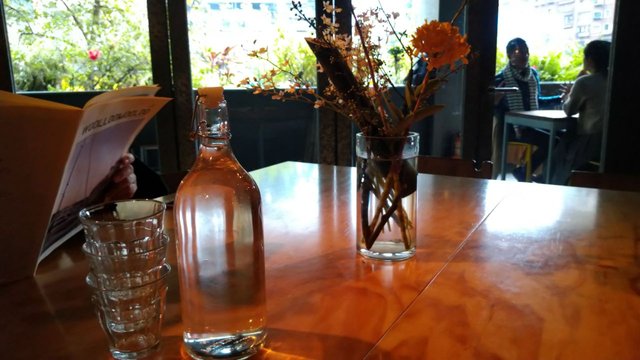 A lot of food options for customers.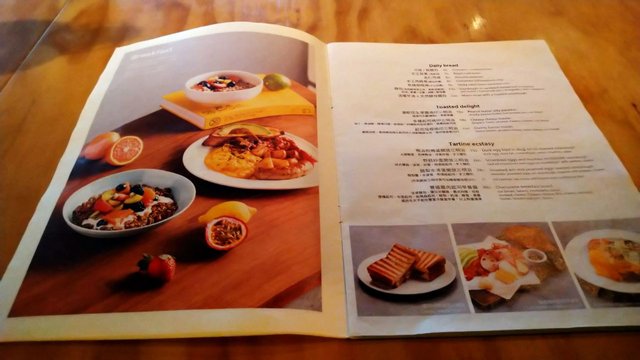 A cup of hot cafe latte first!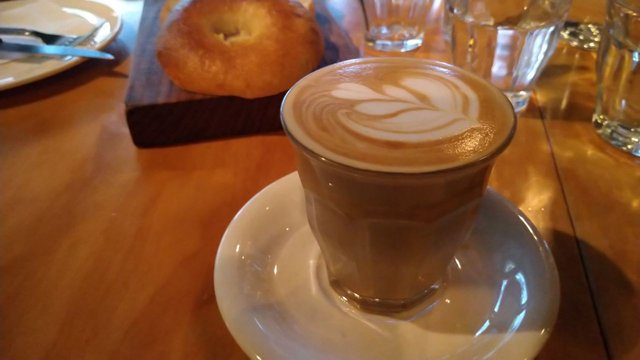 Indian style Chai latte might be another choice!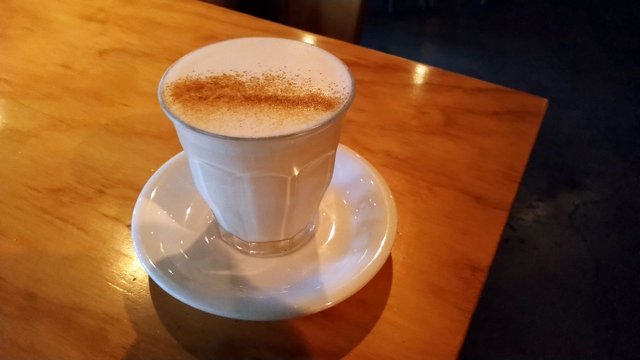 Come come my bagels with butter! Daddy misses you!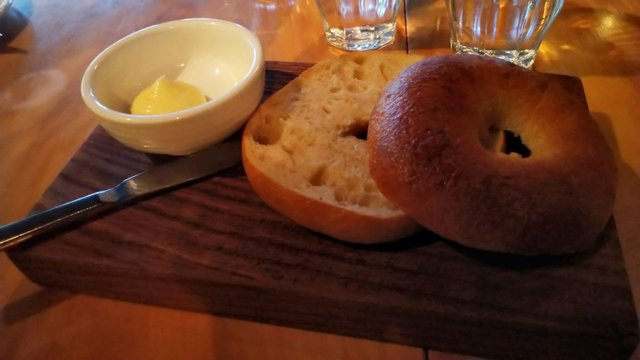 Fried mushroom with eggs ... yum...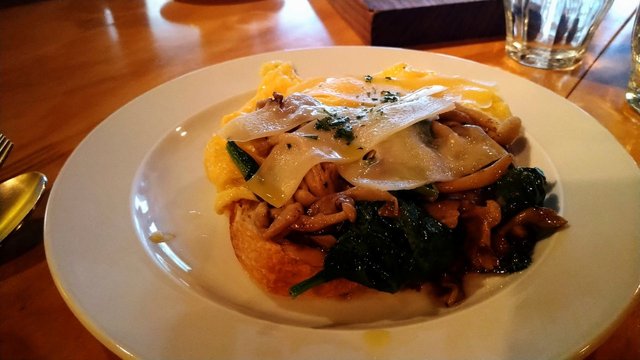 Chicken soup congee for the old Chinese stomach ... lol ... It was great!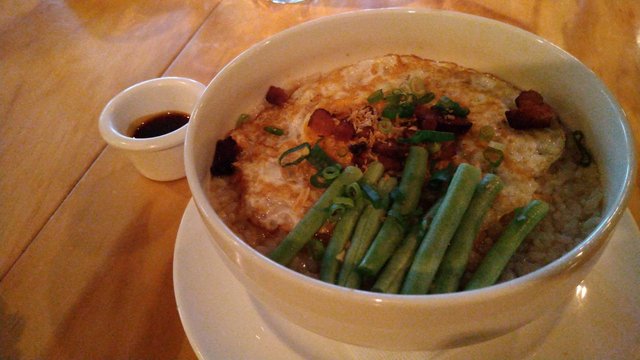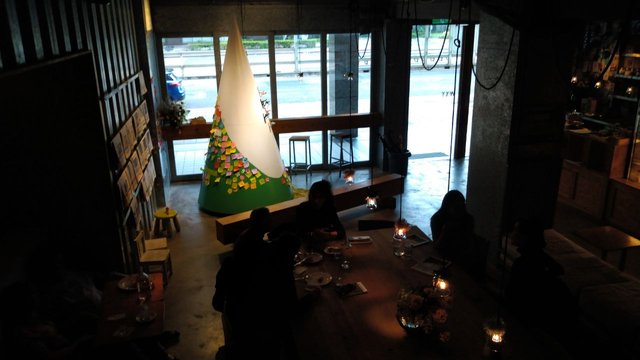 We spend almost two hours here before we headed for our next refreshing activity on New Year's day, fully energized!
P.S. In case you did not know: Wooloomooloo is a suburb near Sydney Australia and gets its name from an aboriginal origin.
---
朋友們好!你的2020是怎麼開始的呢?
我們是從一頓豐盛的早午餐開始的!雖然前一晚沒有按照計畫在跨年之前就睡覺(表演節目跟煙火還是讓我們晚睡了...),但是2020的第一個計畫還是完美的按照預期地實現了!
我們前一天就訂好在信義路的Wooloomooloo澳式咖啡廳的位子,準備先以早午餐來開場2020!
看看上面豐盛的餐點飲料,西式為主,但也有一些中式的喔!環境非常寬闊舒適,不太像是坐落在精華區的信義路上啊~~~~ 木頭工業風為主的設計,甚至有陽台的位子,我看到幾位小姐,甚至有人穿短袖跟無袖的衣服,真是讓我們這些包得緊緊滿滿胖胖的人感嘆,年輕健康的身體真好啊!lol.... 畢竟,這一天的天氣是很冷的捏~~~~
我們待了快兩小時,之後能量滿點,才開始進行下一個活動,等下一篇再跟你分享囉!