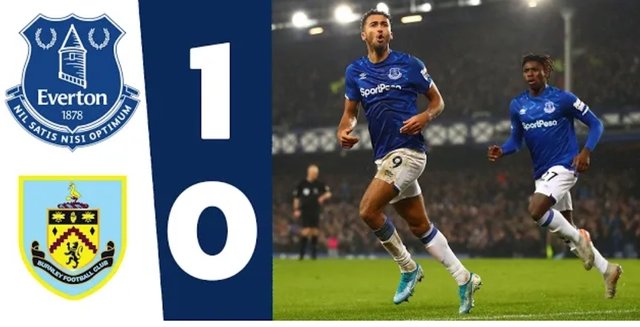 Good morning everyone. When all the world leagues are on Christmas Day all eyes must be on the English Premier League because only those who hold matches are known as boxing days. This boxind day will be very special for Two new coaches Carlo Ancelotti and Mikel Arteta
Because the two new coaches will undergo debut on Day Boxing Day. Ancelotti led Everton to host Burnley, while Arteta traveled to Bournemouth headquarters.
the result was that Anceloltti managed to bring victory to Everton while Arsenal still could not win against Bournemouth. The star of Everton's victory was Dominic Calvert Lewin securing a 1-0 win over Burnley at Goodison Park.
With this victory Everton moved up to thirteen with 22 points. While Arsenal are ranked fourth with twenty-four points.
INA
Selamat pagi semua. Dikala semua liga dunia libur Natal pasti semua mata tertuju ke liga Premier Inggris karena hanya mereka yang menggelar pertandingan yang dikenal dengan boxing day. Boxind day kali ini akan sangat spesial bagi Dua pelatih anyar Carlo Ancelotti dan Mikel Arteta
Pasalnya kedua pelatih baru tersebut akan menjalani debutnya di haru Boxing Day. Ancelotti memimpin Everton menjamu Burnley, sementara Arteta bertandang ke markas Bournemouth.
hasilnya adalah Anceloltti berhasil membawa kemenangan bagi Everton sedangkan Arsenal masih belum bisa menang melawan Bournemouth. Bintang kemenangan Everton adalah Dominic Calvert Lewin mengamankan kemenangan 1-0 atas Burnley di Goodison Park.
Dengan kemenangan tersebut Everton berhasil naik ke urutan tiga belas dengn poin yang dikunpulkan adalah 22. Sedangkan Arsenal ada di peringkat empat dengan dua puluh empat poin.