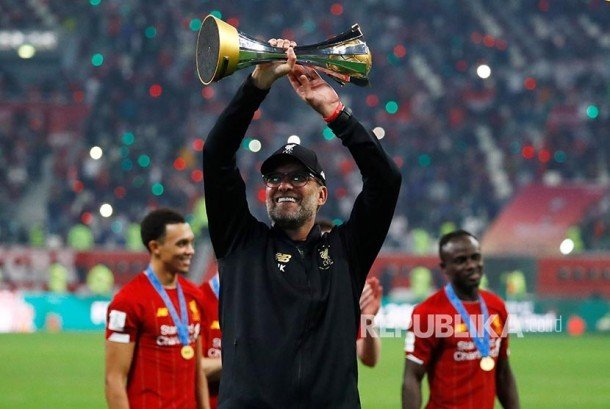 Source
Good morning everyone. Roberto Firmino managed to become a hero for Liverpool. Betkat one goal in the 99th minute managed to bring Liverpool champions Inter Club World Cup 2019
In the final round which was held at the Khalifah International Stadium, Doha, Qatar. Liverpool managed to win over Brazilian representative Flamenggo through a very fierce resistance
For Liverpool itself this is their fourth appearance. And the first opponent faced by Liverpool was Flamenggo in 1981 which ended in defeat.
The victory was also a venue for revenge by Liverpool who had not won a cup club championship for 38 years
Liverpool also became the second English club to win the championship after Manchester United. who won the new format as well as the old Intercontinental Cup format.
With the results in Qatar, Liverpool has the right to use a special gold emblem with the Club World Cup trophy in it to be pinned on their uniforms for at least the next 12 months, until there is a champion for the 2020 edition. Congratulations Liverpool.
INA
Selamat pagi semua. Roberto Firmino berhasil menjadi pahlawan untuk Liverpool. Betkat satu golnya pada menit ke 99 berhasil membawa Liverpool juara Piala Dunia Antar Klub 2019
Pada babak final yang digelar di Stadion Internasional Khalifah, Doha, Qatar. Liverpool berhasil menang atas wakil Brazil Flamenggo melalui perlawanan yang sangat sengit
Bagi Liverpool sendiri ini merupakan penampilan mereka yang ke empat kalinya. Dan lawan pertama yang dihadapai oleh Liverpool ada Flamenggo pada tahun 1981 yang berakhir dengan kekalahan.
Kemenangan tersebut juga sebagai ajang balas dendam oleh liverpool yang sudah 38 tahun tidak pernah memenangi juara piala antarklub
Liverpool juga menjadi klub kedua Inggris yang berhasil juara setelah Manchester United. yang memenangi format baru maupun format lama Piala Interkontinental.
Dengan Hasil di Qatar ini membuat Liverpool mempunyai hak untuk menggunakan emblem khusus berwarna emas dengan trofi Piala Dunia Antarklub di dalamnya untuk disematkan di seragam mereka setidaknya sampai 12 bulan ke depan, hingga ada juara bagi edisi 2020. Selamat Liverpool.