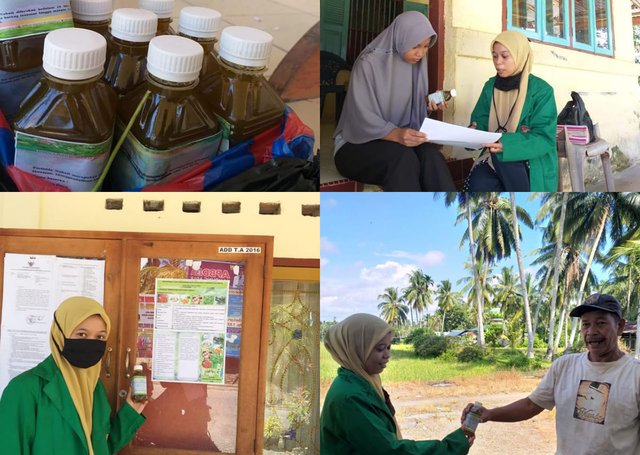 ---
The student of Universitas Malikussaleh Nadia Putri, who held a Personal Service Program in Apar Village, Pariaman, Sumatra Barat, produced vegetable pesticides and distributed them to the community.
According to the student of the Faculty of Agriculture Agroecotechnology Study Program, vegetable pesticides are safer because they do not contain chemicals. "Everything uses natural ingredients," says Nadia, Thursday (5/21/2020).
She detailed, the raw material for pesticides is made from bebadotan plants, krokit, turmeric, garlic, ginger, chili, and added washing soap as an adhesive. These pesticides are then distributed to residents in Kampung Apar Village, South Pariaman District, Pariaman City, Sumatra Barat.
Nadia added, distribute these vegetable pesticides so farmers can deal with pests or insects that grow can not produce optimally.
"Before distributing pesticides, I first coordinated with village officials regarding the program," said Nadia who received guidance from Ade Muana Husniati MSi, a lecturer in Communication Studies.
The program was chosen by Nadia to assist farmers in meeting their agricultural needs, given the Covid-19 outbreak which considers the price of agricultural needs such as pesticides.
A farmer in Kampung Apar, Maya, say, "I might apply these plant-based pesticides to deal with pests or insects that attack my chilli garden."
In addition to producing vegetable pesticides, Nadia also distributed flyers on how to use pesticides to provide guidance to residents. "This pesticide is one form of our concern for nature because it is biodegradable and does not pollute nature," said Nadia.
Ade Muana Husniati hopes that vegetable pesticides can encourage local people in the midst of high chemical pesticides. "Aside from considering that vegetable pesticides are more environmentally friendly," Ade said.
---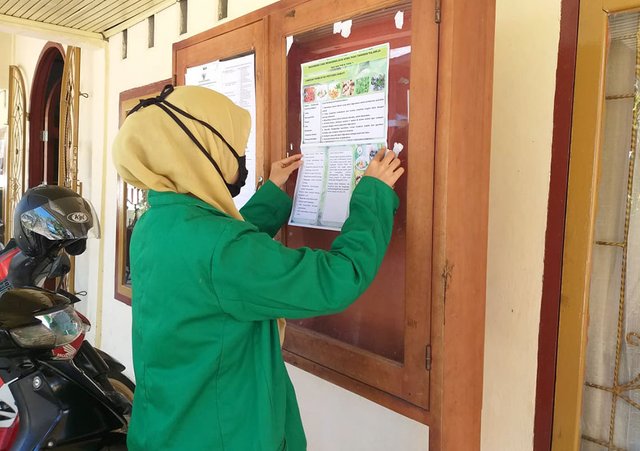 ---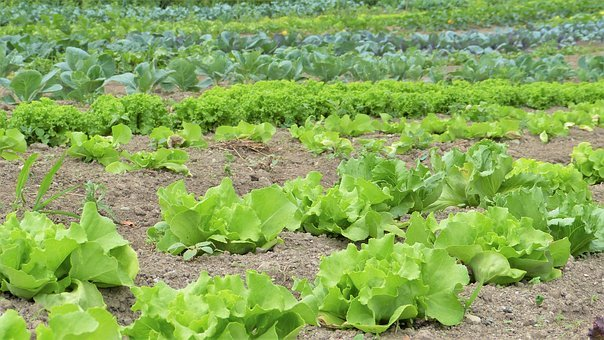 ---
Nadia Putri Produksi Pestisida Nabati di Kampung Apar
Mahasiswi Universitas Malikussaleh Nadia Putri, yang melaksanakan Kuliah Kerja Nyata (KKN) Perseorangan di Desa Kampung Apar, Pariaman, Sumatera Barat, memproduksi pestisida nabati dan membagikan kepada masyarakat.
Menurut mahasiswa Prodi Agroekoteknologi Fakultas Pertanian tersebut, pestisida nabati lebih aman karena tidak mengandung bahan kimia. "Semuanya menggunakan bahan alami," ungkap Nadia, Kamis (21/5/2020).
Ia merincikan, bahan baku pestisida dibuat dari tanaman bebadotan, krokit, kunyit, bawang putih, jahe, cabai, dan ditambah sabun cuci sebagai perekat. Pestisida tersebut kemudian dibagikan kepada warga di Desa Kampung Apar, Kecamatan Pariaman Selatan, Kota Pariaman, Sumatera Barat.
Nadia menambahkan, pembagian pestisida nabati ini bertujuan agar petani dapat mengatasi hama atau serangga yang mengganggu tanaman sehingga tidak bisa berproduksi maksimal.
"Sebelum pembagian pestisida, saya terlebih dahulu berkoordinasi dengan perangkat desa mengenai program tersebut," kata Nadia yang mendapatkan bimbingan dari Ade Muana Husniati MSi, dosen Prodi Ilmu Komunikasi.
Program tersebut dipilih Nadia untuk membantu petani dalam memenuhi kebutuhan pertanian, mengingat wabah Covid-19 yang berdampak pada harga akan kebutuhan pertanian seperti pestisida.
Kegiatan ini disambut baik petani Kampung Apar. Maya, salah satu petani menyebutkan, "Pestisida nabati ini mungkin akan saya terapkan untuk mengatasi hama atau serangga yang menyerang kebun cabe saya."
Selain memproduksi pestisida nabati, Nadia juga membagikan brosur cara menggunakan pestisida untuk memberikan panduan kepada warga. "Pestisida ini merupakan salah satu bentuk kepedulian kita terhadap alam karena mudah terurai dan tidak mencemari alam," tandas Nadia.
Ade Muana Husniati mengharapkan, pestisida nabati bisa diproduksi masyarakat setempat secara mandiri di tengah mahalnya pestisida kimia. "Selain karena pertimbangan pestisida nabati lebih ramah lingkungan," kata Ade. []
---