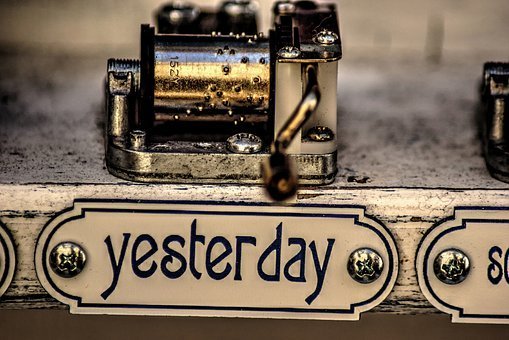 ---
My mother has a music box. The box is older than my age. But precisely because it makes it look more attractive.
The shape is a hexagon prism with golden metal edges. Maybe I should call him "first brother".
Mother said, the box was given by father when they were married. When I was little, I always waited when my mother turned the tiny key at the bottom of the box. The key was connected to a series of teeth which then turned a yellow tube with tiny bumps scattered as if random, but they didn't.
Tiny bulges were arranged with an accurate calculation so that it would cause the tiny metal plates to take turns and clink. Song played: Fur Elise.
In the past, if the music was played, I could find light in the eyes of my mother, similar to the twinkle of the eyes of a teenager who was in love. Whereas father, usually remained flat-faced, as if he did not hear the music, then pretended to be busy doing other things that are not important.
Now, the music box is still faithful to play Fur Elise every time I play it. The beat is still precise, proof he is invincible by rust. The tone is still the same as before, did not change selendro or fals.
However, the twinkle in the eyes of the mother is not the same. She no longer looked at the rotation of a series of teeth in the music box. Her view penetrated the bookshelves, bedroom walls, and dining table. Her eyes looked like looking for my father in a dining chair, who pretended to be busy reading a newspaper or wiping a camera lens or fiddling with his old clock.
However, I don't think my Daddy would do those clumsy things anymore. Maybe now, he's looked back into the eyes of the mother, with the eyes of a teenager who fell in love, from afar, from an innumerable dimension. [By Sasti Gotama]
---