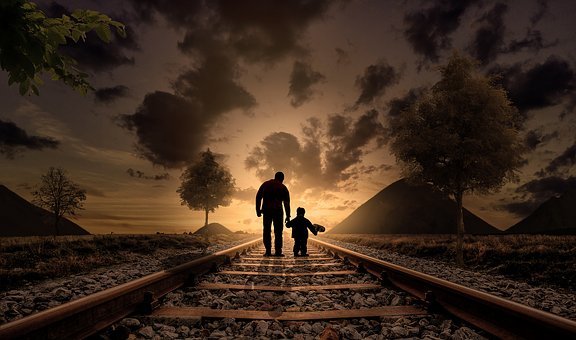 ---
This poetry was born out of deep concern. Care, compassion, and love for others, for nature, for all living things and for God, why should it begin with a pain, a disaster, and tears?
We don't need disaster, we don't need plague to sing, love each other. There are many reasons for doing so, although many of us ignore it.
Until when do we reflect on the pool of blood
to weave a knot into a beautiful painting
Until when is longing flowering
without having to wait for the earth to stretch,
and the oceans are closer to the settlements
mountains of land swallow houses
the flood drains no remaining tears
the flames burned to the roofs
the car plunged into the ravine and went up with the coffin
the plane landed at the pinnacle of memories
then burn it to sorrow
hunger swept across the feast field
shipwrecks and nameless stones
upright on the ocean floor
a war that never ended
swallow anyone's sacrifice
the weapon has no eye, the trigger is blind
obstructed walls of treasure and thrones
upset will not burst without blood
love never came
uninvited the souls flew
love disappears without sorrow
hands will not reach out without a beating
tears only spilled for the abundance of anguish
Without all the disasters
all the taste seemed to disappear
Without all the disasters
all prayers halted
Without all the disasters
God seems not
Lhokseumawe, January 2019
---
---
---
Puisi ini lahir dari keprihatinan mendalam. Perhatian, kasih sayang, dan cinta kepada sesama, kepada alam, kepada seluruh makhluk hidup dan kepada Tuhan, mengapa harus diawali dengan sebuah kepedihan, sebuah bencana, dan air mata?
Kita tidak perlu bencana, tidak perlu wabah untuk saling menyayanyi, saling mencintai. Banyak alasan untuk melakukannya, meski banyak dari kita mengabaikannya.
Tumbal Rasa
Sampai kapan kita bercermin pada genangan darah
untuk menjalin simpul menjadi lukisan indah
Sampai kapan kerinduan berbunga
tanpa harus menunggu bumi menggeliat,
dan samudra merapat ke pemukiman
gunungan tanah menelan rumah
banjir menguras air mata tak bersisa
api membara sampai ke atap-atapnya
mobil terjun ke jurang dan naik bersama keranda
pesawat mendarat di puncak kenangan
lalu membakarnya menjadi duka
kelaparan melanda di ladang pesta
kapal-kapal karam dan batu nisam tanpa nama
tegak di dasar samudra
perang yang tak pernah reda
menelan tumbal siapa saja
senjata tak punya mata hati pelatuknya pun sudah buta
terhalang dinding harta dan takhta
gundah takkan membuncah tanpa darah
kasih sayang tak kunjung datang
tanpa diundang jiwa-jiwa terbang
kasih menghilang tanpa perih hati
tangan pun takkan terulur tanpa dera
air mata hanya tumpah untuk derita melimpah
Tanpa semua bencana
semua rasa seolah sirna
Tanpa semua bencana
semua doa terbata
Tanpa semua bencana
Tuhan seolah tiada
Lhokseumawe, Januari 2019
---