At the very start of the season, there is a lot of happens as every team is trying to send a statement to show their determination and lover for the trophies.
Leaving never any fan of a team that has won the opening game can annoying because they are as happy as a team that has won the trophy.
This weak end was very good for the top 6 clubs -one. All the people were very happy to the piot I started believing that some teams have now won the Premier League before.
The teams that really want this trophy have sent the statement to show that they really want this Trophy.
This is how the table currently looks.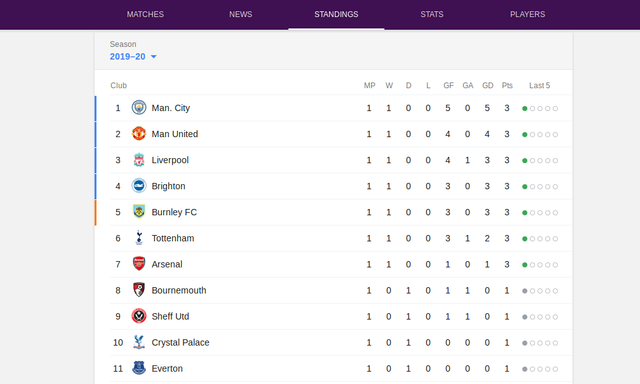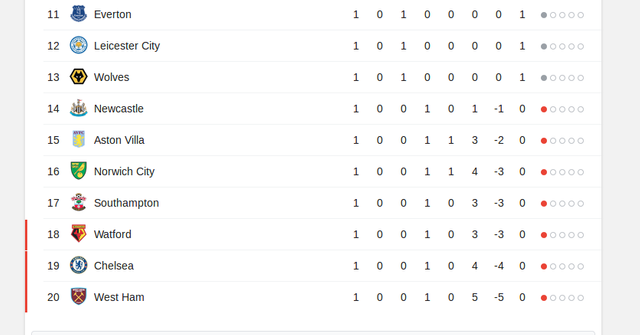 Let us want as see what will happen in the coming features.