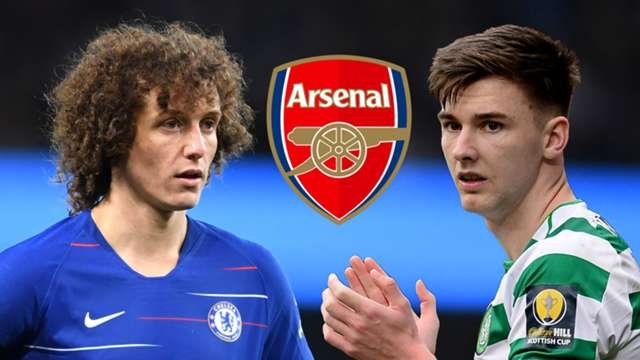 Arsenal has finally bought two defenders to help them in there 2019-2020 premier league campaign.
Arsenal has completed the signing of Kieran Tierney from Celtic and expected to sign David Luiz from their London rivals Chelsea before midnight.
Unai Emery has finally secured a left-back Tierney before the end of this summer at a £25m deal.
He left-back becomes the most expensive Scottish player ever.
This is a very good deal for the Garners.
If Arsenal finishes signing Luiz at midnight the will put a big challenge in the primer league top 4 in this Premier League campaign.
Because Arsenal will have solved part of their defensive problems.
This will increase the fight for who will be playing the champions league this season.
This is why you should not miss any of the starting fixtures of the Premier League is season.