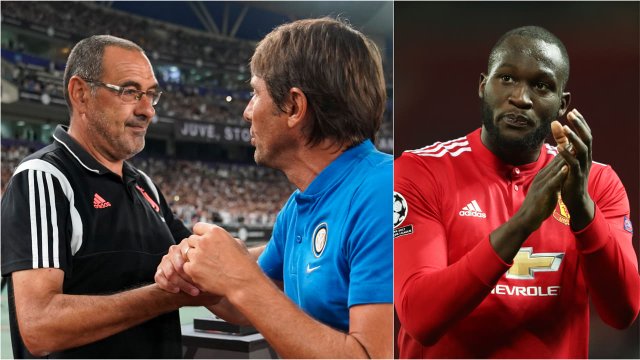 image
The fight between the two Italian historical clubs Juve and Inter on who will add Lukaku to their to squared but Antonio Conte has won the race over Maurizio Sarri.
But Antonio Conte and Maurizio Sarri former Chelsea coaches have been fighting on who will win the former Chelsea star but Antonio Conte has won the race.
Romelu Lukaku has completed his transfer from Manchester United to Inter, with the Serie A club paying £72m.
The striker flew to Milan overnight where he was greeted by hundreds of Inter fans. He is currently under going medicals at Milan.
I think International is going to challege the dominance of the old lady is season.