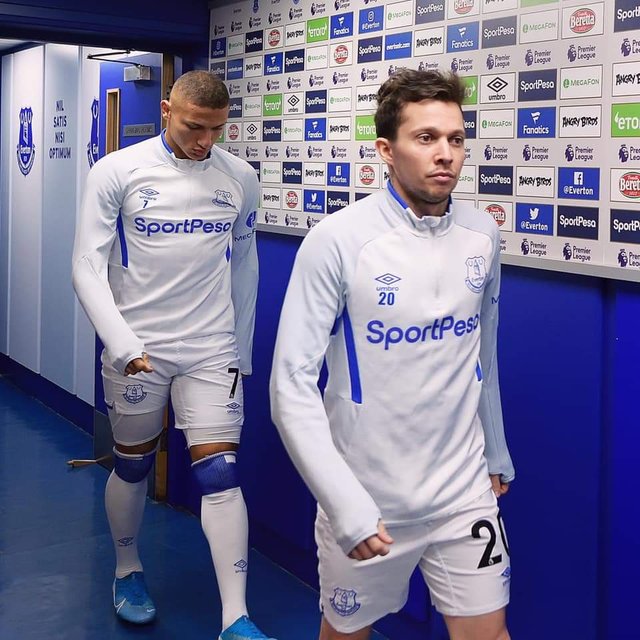 Richarlison Brings Victory To Everton.
Everton won tips on their guests Brighton and Hove Albion with a final score of 1-0 in the English Premier League continued, week 22 Saturday, 11/1/2020.
Playing at Goodison Park Stadium, a match led by British referee David Coote was very hard and interesting. In that match Everton was able to master the game with 56-44% possession, Everton was also able to get a chance with 11-8 scoring opportunities.
Richarlison was the decisive host of the victory through his goal in the 36th minute of the match took place, his only goal to make Ancelotti's troops ranked 11th with 28 points. Meanwhile Brighton and Hove Albion has the right to be ranked 14th with 24 points for a while.
Indonesia Language.
Richarlison Bawa Kemenangan Bagi Everton.
Everton berhasil menang tips atas tamu mereka Brighton and Hove Albion dengan skor akhir 1-0 dalam lanjutan Liga Premier Inggris, pekan ke 22 Sabtu, 11/1/2020.
Bermain di Goodison Park Stadium, pertandingan yang di pimpin oleh wasit asal Inggris, David Coote berlangsung sangat keras dan menarik. Pada pertandingan tersebut Everton mampu menguasai pertandingan dengan penguasaan bola 56-44%, Everton juga mampu memperoleh peluang dengan 11-8 kesempatan mencetak gol.
Richarlison menjadi penentu kemenangan tuan rumah lewat golnya dimenit ke 36 babak pertandingan berlangsung, gol tunggalnya membuat pasukan Ancelotti berhasil menduduki peringkat ke 11 dengan raihan 28 poin. Sementara itu Brighton and Hove Albion berhak menduduki peringkat ke 14 dengan raihan 24 poin untuk sementara.